In Illinois, fall is the ideal season to discover the state's picturesque wonders. Everything becomes more magical as the leaves begin to burn, whether it's a well-known vacation spot or a lesser-known hideaway.
Illinois transforms into a canvas of crimson, orange, and gold as the leaves change from green to the vivid colors of fall, offering a spectacular backdrop for outdoor activities and unhurried exploration.
The top locations to see fall colors in Illinois and the surrounding area are listed in this article to help you experience the splendor of fall in Illinois. No matter where you are, there can be magnificent displays of autumn foliage nearby.
Best Places to Visit in Illinois in the Fall
Visit these ten beautiful locations to soak in the Illinois seasonal changes, whether you're planning a romantic picnic, a stroll through the park, or an autumnal excursion.
1. Mississippi Palisades State Park
In northwest Illinois close to Savanna, the Mississippi River and the Apple River converge. The Mississippi Palisades State Park is located here. Visitors travel through breathtaking cliffs on routes that were originally established by native tribes centuries ago.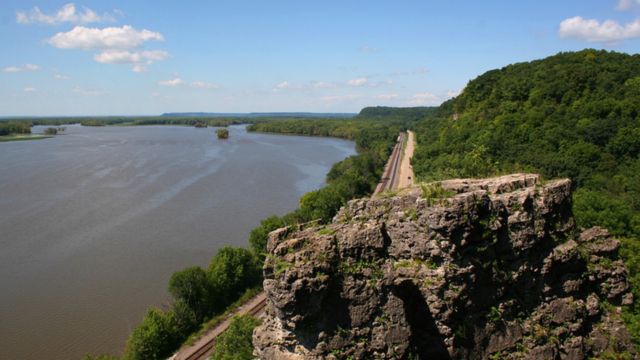 Geological formations like "Twin Sisters," a pair of boulders at the top of the bluffs that resemble human beings, are created by the hilly environment and are impossible to overlook. The bluffs also offer the ideal vantage point for admiring the fall foliage (and, if you're lucky, a passing train), which is most crucial for keen leaf watchers.
2. The Fox River Trail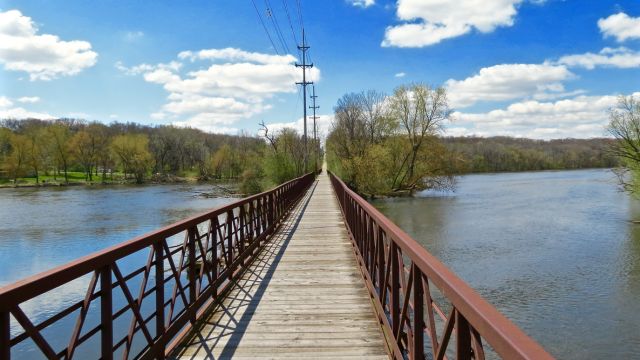 From Algonquin to Oswego, the Fox River Trail stretches for more than 38 miles. Bicyclists can complete the entire trail in a single day, but if you plan your trip around one of the trail's numerous attractions, you'll be able to appreciate the intricacies more.
You May Like:
For those anxious to observe the autumnal hues, the Fabyan Forest Preserve, located at 1925 S Batavia Ave, Geneva, IL 60134, is a great location to start.
3. Anderson Japanese Gardens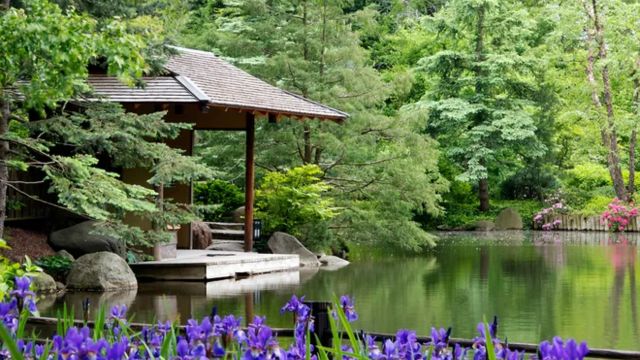 Anderson Japanese Gardens is an autumn trip not to be missed, even if one might not immediately equate Japanese botanical gardens with fall in Illinois. The gardens are exquisitely designed, with calm koi ponds, gentle cascades, and wooden bridges.
The distinctive reds and oranges that Japanese maples take on in the fall make a journey here absolutely necessary in the fall. This is a destination to return to time and time again.
4. Garden of the Gods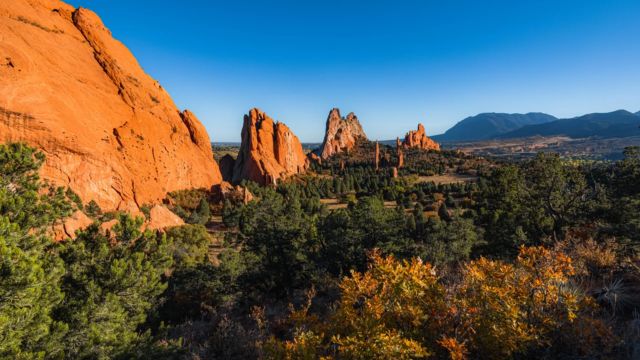 The Garden of the Gods is one of Illinois' most popular tourist attractions for a reason. Located in the sprawling wilderness of the Shawnee National Forest, the Garden of the Gods treats hikers to an awe-inspiring, panoramic view of the surrounding bluffs and trees. Every leaf and color is visible from here. Bring some binoculars so you can take it all in.
5. Richardson Adventure Farms
Visit Richardson's Adventure Farm for a distinctive display of autumnal flora. Boasting the world's largest corn maze (big enough to make you say "shucks"), a pumpkin patch, and a miniature train for kids, this is an ideal spot to spend a fall day with the family.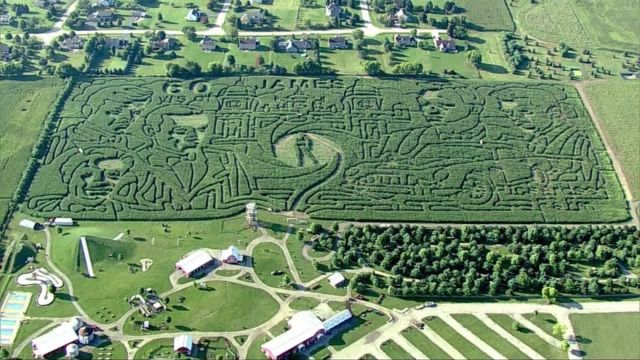 You might want to come back soon for the holidays, too: next to Richardson Adventure Farm is Richardson Christmas Tree Farm.
6. Eckert's Country Store and Farm in Belleville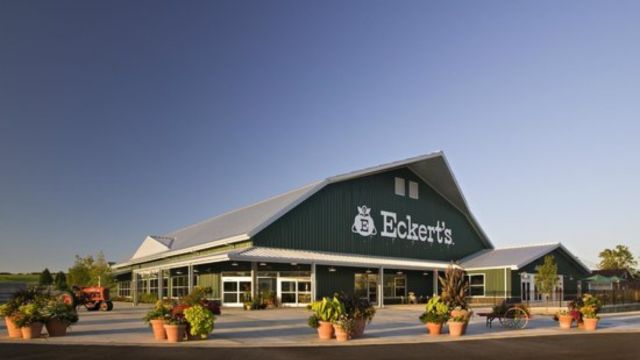 Eckert's Country Store and Belleville Farm is a beautiful site for its pick-your-own-crop experience, with apples and pumpkins being in demand in the autumn. It's another fantastic place for family enjoyment. In the fall, the farm's gorgeous mums are even more striking.
7. Starved Rock State Park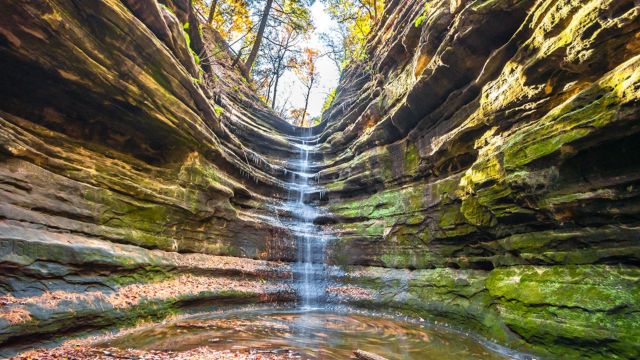 Starved Rock State Park is Illinois' most visited state park. It was carved from sandstone bluffs over ten thousand years ago by a glacier torrent.
You May Like:
There are 18 breathtaking canyons there, and there are 13 miles of paths that connect them. When the leaves are changing, the entire park takes on a mystical quality as their hues reflect in the bubbling streams and waterfalls.
8. Park Matthiessen State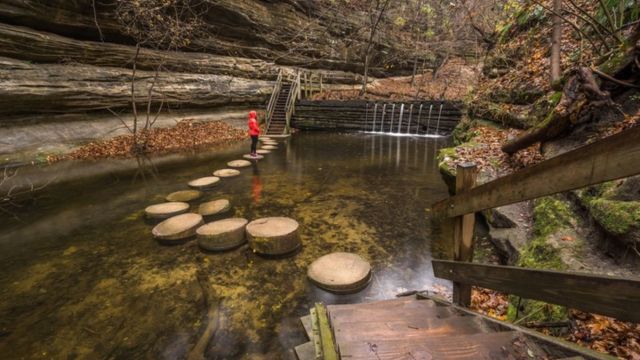 Matthiessen State Park is a short distance from Starved Rock. Even though Matthiessen is smaller and less popular than its neighbor, you must visit it in the fall for the variety of leaves and falls.
A fantastic springtime excursion could begin with a trek in Matthiessen in the morning and then continue to Starved Rock, where camping is permitted for the evening.
9. The Great River Trail
From Rock Island to Savanna, the Great River Trail follows the Mississippi while linking 11 charming villages. This trail is fantastic for families and cyclists because it is mostly paved.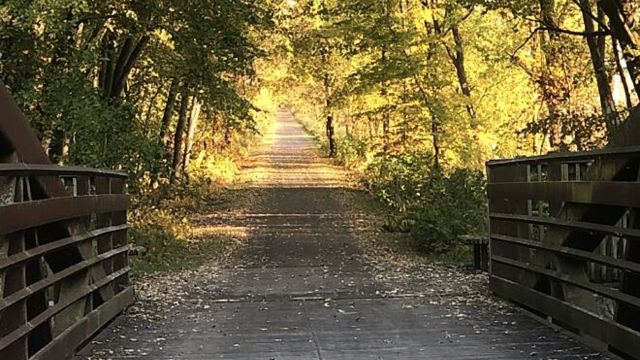 The opportunity to observe the avian wildlife that is typically covered by foliage, like our friend in the illustration below, is one perk of planning a trail walk during the fall. Given the length of the Great River Trail, it could be confusing to know where to start.
10. Lincoln Park and the Conservatory in Lincoln Park
Chicago's Lake Michigan waterfront is a particularly captivating place to see fall. Every type of recreational space is surrounded by trees in the famous Lincoln Park, including miles of bike routes, walking paths, sports fields, marinas, dog beaches, and playgrounds.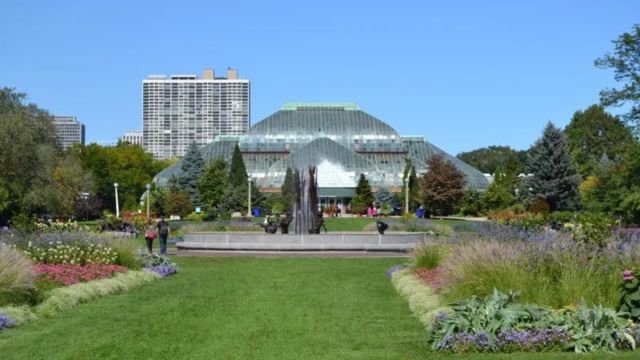 Don't forget to visit the Lincoln Park Conservatory if you're visiting Lincoln Park for its October splendor. After that, eat supper at The Clocktower Cafe and take in the view of Lake Michigan as it sets.
Conclusion
Belleville Farm is a beautiful site for its pick-your-own-crop experience, with apples and pumpkins being in demand in the autumn. It's another fantastic place for family enjoyment. In the fall, the farm's gorgeous mums are even more striking.
Starved Rock State ParkIn the fall, Illinois may be at its most picturesque, from the countryside to the city, the bluffs to the rivers. One of these images will undoubtedly motivate you this season, whether you're an athlete, a die-hard naturalist, or just a regular fan of autumn.
Where else ought to we fall in love with this year? Where do you go to make the fall season more memorable? We want to hear from you constantly! Get in touch by sharing your images and narratives.