Most of Hot Springs' attractions are located in Hot Springs National Park. Historic structures like the Fordyce Bathhouse Visitor Center and the Buckstaff Bathhouse can be found in the park's Bathhouse Row.
Spend some time between soaks exploring the extensive hiking trails in the park or visiting the neighboring Lake Catherine State Park. The large Lake Ouachita for water sports is the most notable of the many activities that the Ouachita National Forest has to offer for additional outdoor adventures.
Best Places to Visit in Hot Springs Arkansas
Hot Springs offers a variety of activities for all ages and interests, including fascinating museums, impressive buildings, and amusement parks, in addition to wonderful dining establishments and retail outlets.
In search of more entertainment here? Look at Arkansas's top attractions.
1. Hot Springs National Park
The place to go is Hot Springs National Park if you're looking for an unusual combination of hiking and old bathhouses. It encompasses Bathhouse Row and the Hot Springs Mountain Tower and is home to native flora and fauna in its lush woods. There are also a few hot springs, hiking trails, and camping spots scattered around.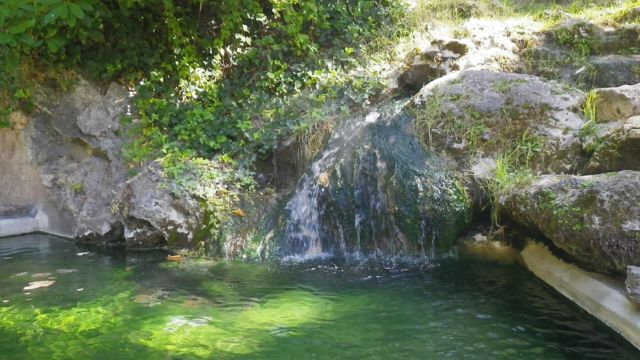 It was first established in 1832 and is primarily mountainous. Surprisingly, it is one of the smallest and most accessible national parks in the nation.
See more:
It is well worth continuing up into the Ouachita Mountains to explore the stunning scenery after having seen its atmospheric old bathhouses and a number of hot springs.
2. Garvan Woodland Gardens
The ethereal Anthony Chapel is without a doubt the Garvan Woodland Gardens' most notable feature, but there are many other beautiful areas you can also visit.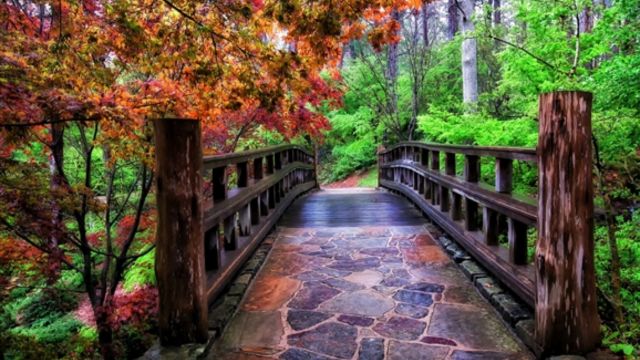 Both locals and visitors come here to experience nature because of its proximity to the city center. Lake Hamilton's glistening waters surround the peninsula's woods and waterfalls.
3. Visitor Center for the Fordyce Bathhouse
Apart from the Buckstaff, which has impressively been in continuous operation since 1912, the only other bathhouse you can enter is the Fordyce Bathhouse Visitor Center.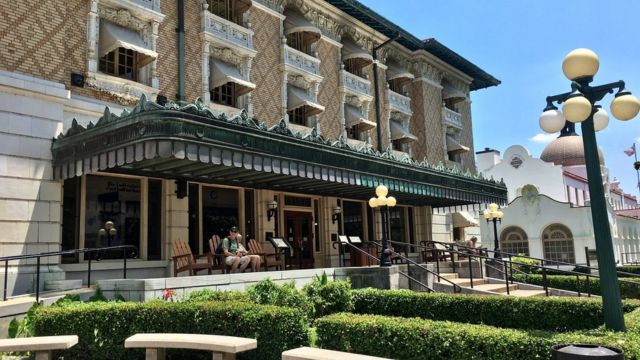 You can discover more about Bathhouse Row's intriguing past and its illustrious former patrons at the center's museum. Take a tour of its stunning interior to see the original tiles, tubs, and equipment.
4. Anthony Chapel
The exquisite Anthony Chapel, one of Hot Springs' most distinctive sights, is perched on a hillside with a view of Lake Hamilton.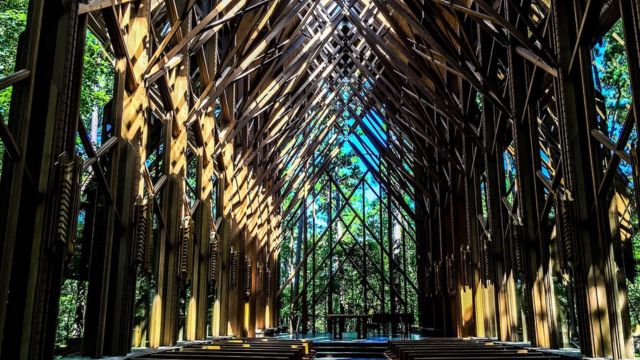 The tranquil sanctuary is located amidst the stunning Garvan Woodland Gardens and is constructed of a mixture of native wood, metal, and glass. You really get the impression that you are outside among the pines thanks to its floor-to-ceiling windows and soaring columns.
It was built in 2006 and is 57 feet tall. Its vaulted glass ceiling is supported by a complex network of cross beams and enormous wooden columns, and the enormous windows let in views of the sky and trees above. The charming chapel is truly memorable because of its lovely design and the surrounding natural beauty.
5. Bathhouse Row
Bathhouse Row has been associated with the city for well over a century and is home to charming architecture, historic buildings with a sense of atmosphere, and alluring hot springs. Eight historic bathhouses are scattered along Central Avenue, with majestic mountains rising steeply all around them.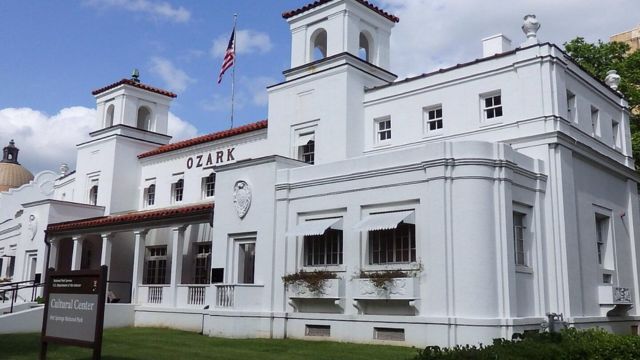 Aside from simply enjoying the eclectic array of architectural styles, you can also head inside the Buckstaff to soak in the soothing springs until your heart's content.
6. Lake Ouachita
Protected as a state park, the enormous Lake Ouachita was formed in 1952 by the damming of the meandering river of the same name.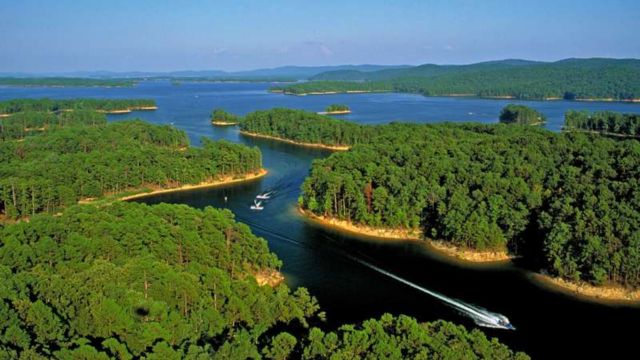 While countless trails and campgrounds line its shores, the lake's reflective waters offer all kinds of awesome outdoor activities. Swimming, kayaking, and sailing are particularly popular.
As the reservoir's almost endless waters dominate the area directly west of Hot Springs, locals and tourists alike come here to relax, unwind, and enjoy recreational activities. In addition to hiking and cycling, you can picnic and camp while taking in its fabulous views.
7. State Park Lake Catherine
The stunning Lake Catherine State Park is only a 20-minute drive southeast of the city center and is sure to please both nature lovers and outdoor enthusiasts.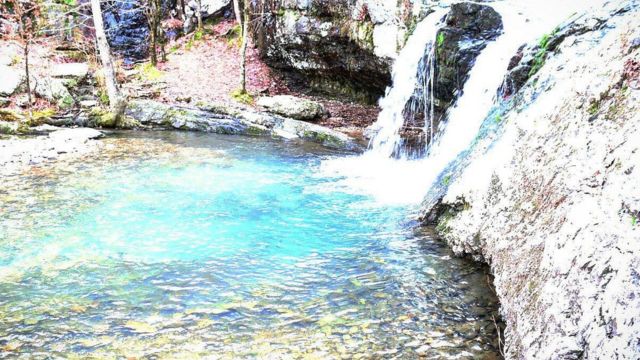 The park offers plenty of picturesque pools, waterfalls, and nature trails to explore in its verdant woods, in addition to relaxing along the picturesque shores of its large lake.
8. The Mountain Hot Springs Tower
To the north of the city, the enormous Hot Springs Mountain Tower soars dramatically and offers unmatched views of both the city and its surroundings.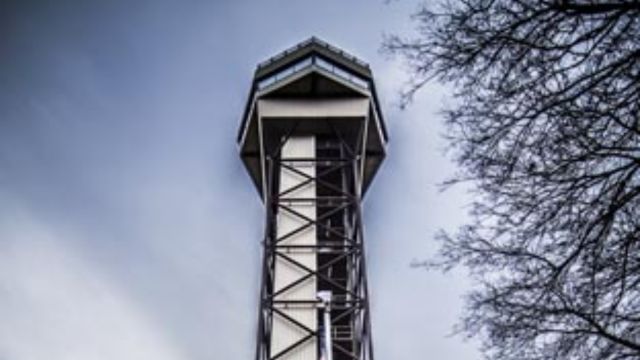 Visitors can take in breathtaking views of the magnificent Ouachita Mountains and their enormous forests from its lofty observation decks. Also visible in the distance are the twinkling lights of the Diamond Lakes region.
See more:
The lattice steel observatory was built in 1983 and stands a massive 216 feet tall overall. It is the third such structure to be placed in the same location. Be sure to visit its charming little museum and allow time to explore the fantastic trails and natural areas at its base.
9. The Oaklawn Racing Casino Resort
Play some games or watch an exciting race at the Oaklawn Racing Casino Resort if you're looking for another interactive experience. It has entertaining table games and slot machines and is located along Central Avenue, just south of the center. It has one of the best thoroughbred racetracks in the United States.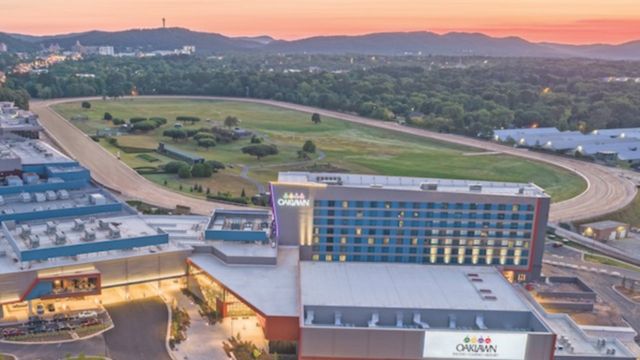 Although Oaklawn has hosted horse racing since 1904, its cutting-edge casino just recently opened. Live music, blackjack, and craps are all available. There are numerous trendy bars and restaurants to enjoy in addition to watching races and placing bets on sporting events. There is also a five-star hotel.
10. Mid-America Science Museum
The Mid-America Science Museum is a fascinating location to visit with lots to see and do. It is home to over a hundred interactive exhibits. It examines everything from dinosaurs and geology to lights, motion, and the senses and is a minute's drive west of the city center. The expansive site also includes sizable outdoor nature areas and an enormous indoor cave.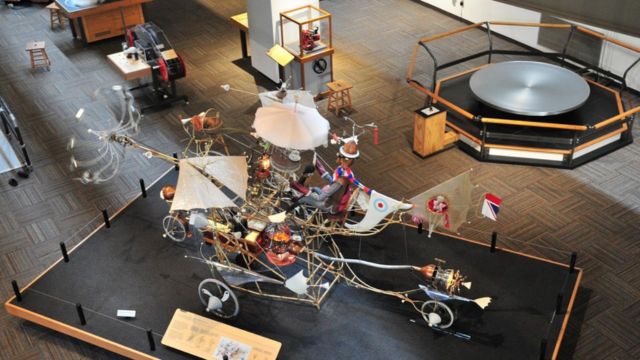 It was initially opened to the public in 1979 and is now the biggest science museum in the state. Along with its enjoyable and experimental workshop, visitors can explore award-winning installations like the striking Skywalk structure and Point of View gallery.
Conclusion
Hot Springs, an attractive resort town in Arkansas, is tucked away in the Ouachita Mountains. It is most well-known for its naturally heated waters and the opulent bathhouses that arose at the beginning of the 20th century.
Visitors can engage in a variety of thrilling outdoor activities in addition to relaxing in the town's hot springs and admiring its elegant architecture. The city is surrounded by beautiful mountains, lakes, and forests.