Northern Italy's Emilia-Romagna region is a hidden gem filled with exquisite cuisine, rich history, and breathtaking landscapes. From the charming cities to the rolling hills of the countryside, Emilia-Romagna provides travelers with a variety of experiences.
Emilia-Romagna encompasses a vast portion of northern Italy and is a highly rewarding travel destination. In addition to having some of the best cuisine in the country (and that's saying something! ), it also has many captivating cities and countryside to explore.
Extending from the endless Apennines to the mouth of the Po River and the Adriatic Sea alongside it, the region's varied landscapes feature a multitude of charming old towns.
What is Emilia-Romagna Famous For?
Emilia-Romagna is renowned for its elegant medieval cities, sun-drenched Adriatic beaches, and some of Italy's finest cuisine: Bologna is known for its pasta and meat sauces, Parma for its renowned ham and Parmigiano cheese, and Modena for the world's finest balsamic vinegar.
Is Emilia-Romagna Expensive?
Living Expenses in Emilia Romagna – Aside from housing costs, the overall cost of living is comparable to the national average.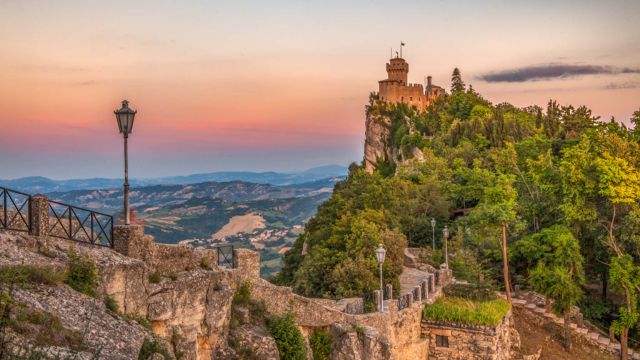 Here, where many specialty foods are produced, you can find even more affordable options by purchasing directly from the source.
What is Emilia-Romagna's Famous Food?
Tortellini en Brodo
Tortellini is a popular first-course dish consisting of ring-shaped pasta made with egg and stuffed with cheese, pork, or vegetables. Emilia-Romagna's traditional comfort food consists of pasta served in a clear chicken or beef broth and grated Parmigiano-Reggiano.
Best Places to Visit in Emilia Romagna
In this article, we will examine the top ten places to visit in Emilia-Romagna, each with a distinct personality and allure.
1. The City of Learning, Bologna
Bologna, the regional capital, is renowned for its historic university, which serves as a center of intellectual and cultural activity.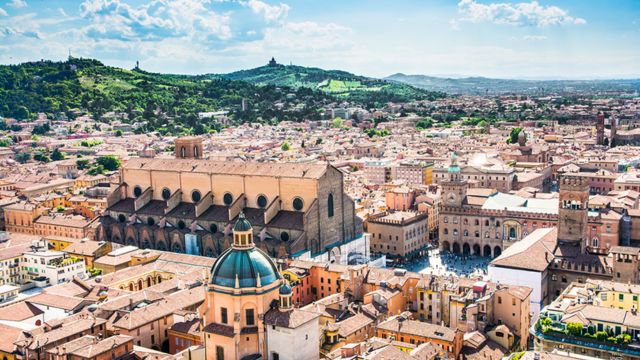 Explore the captivating medieval architecture of the city, including the iconic Two Towers, and sample the renowned Bolognese cuisine at local trattorias.
2. The Mosaic Masterpiece of Ravenna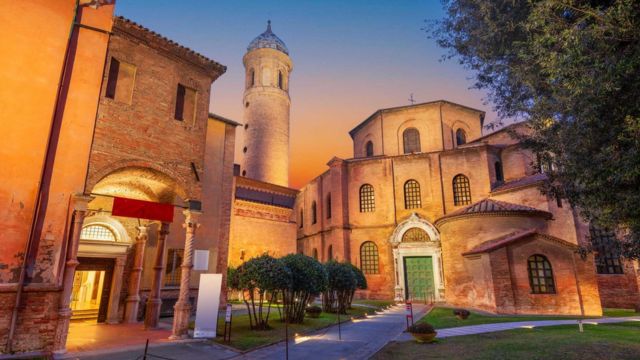 Ravenna, renowned for its beautiful mosaics, contains eight UNESCO World Heritage Sites. The intricate artwork in its basilicas and mausoleums is evidence of the city's long history and artistic legacy.
3. The Home of Parmigiano-Reggiano, Parma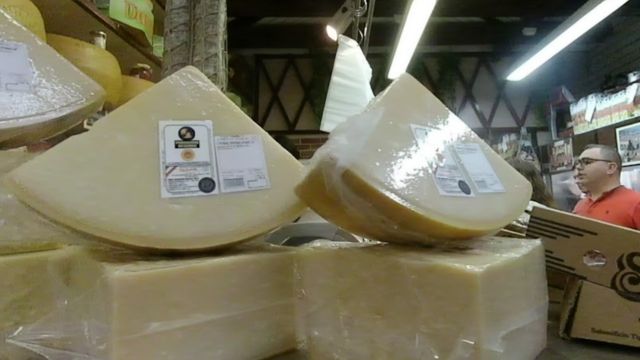 Foodies will enjoy a trip to Parma, where the renowned Parmigiano-Reggiano cheese and Parma ham are manufactured.
See More:
Visit local dairies and sample these scrumptious products, and don't forget to see the magnificent Parma Cathedral.
4. The Birthplace of Balsamic Vinegar, Modena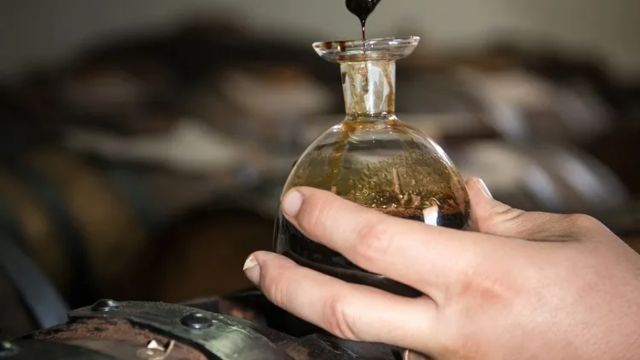 The balsamic vinegar produced in Modena is well-known. Visit an acetaia to learn about the production process and to sample an assortment of aged vinegar. Additionally, explore the lovely historic district and the imposing Modena Cathedral.
5. The Renaissance Jewel, Ferrara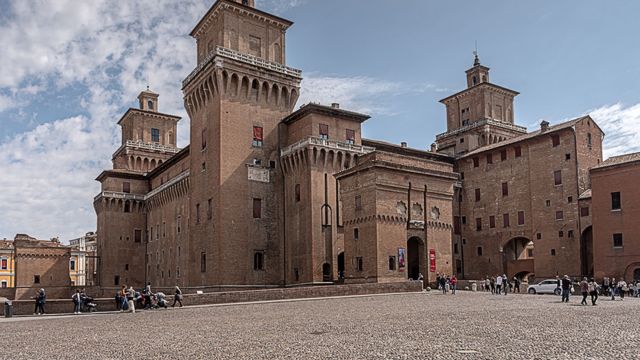 Ferrara is a city frozen in time due to its well-preserved Renaissance architecture and charming old town. The moated Este Castle and the city's well-designed streetscapes are major attractions.
6. The Ancient Republic of San Marino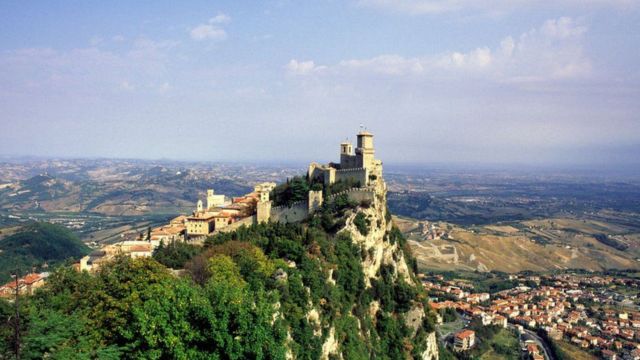 San Marino is a must-visit despite not being a part of Emilia-Romagna because of its rich history, breathtaking mountaintop views, and status as one of the world's oldest republics.
7. Cinque Terre: Paradise on the Coast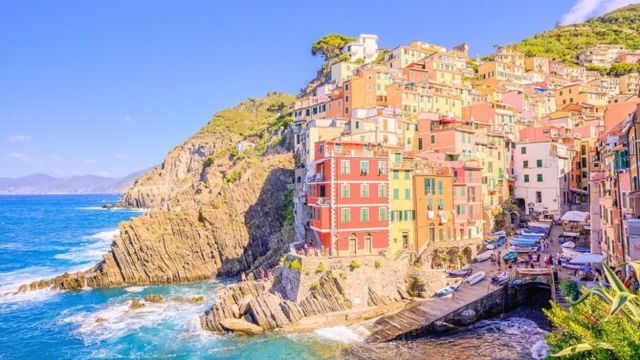 See More:
Emilia-Romagna reaches a small portion of the Ligurian coast, where the picturesque Cinque Terre is located. A UNESCO World Heritage Site, this cluster of five colorful villages clinging to the cliffs.
8. The Little Venice of Emilia-Romagna, Comacchio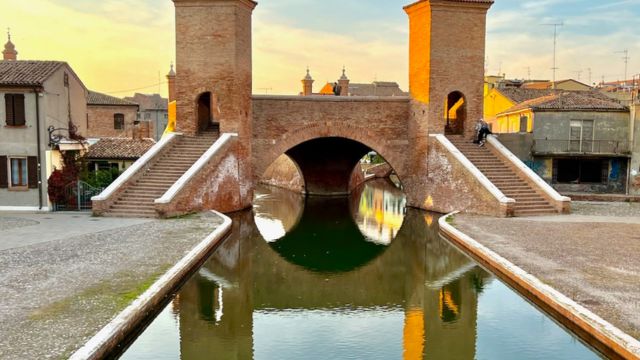 Comacchio, nicknamed "Little Venice," is a charming town renowned for its canals, colorful buildings, and historic bridges. Enjoy fresh seafood while navigating the lagoons by boat.
9. Rimini: Seaside Charm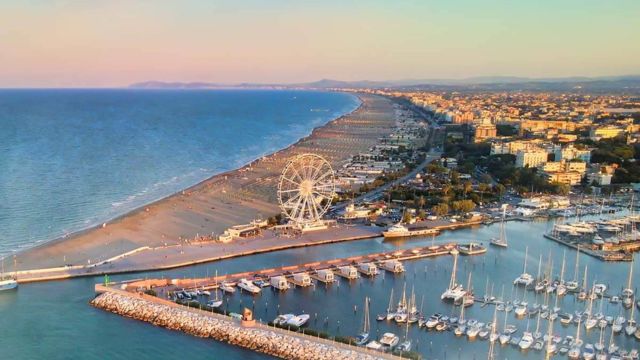 Rimini is a popular coastal destination in Emilia-Romagna due to its beautiful beaches, vibrant nightlife, and historical landmarks such as the Arch of Augustus and the Tiberius Bridge.
10. Emilia-Romagna's Rural Region: Natural Beauty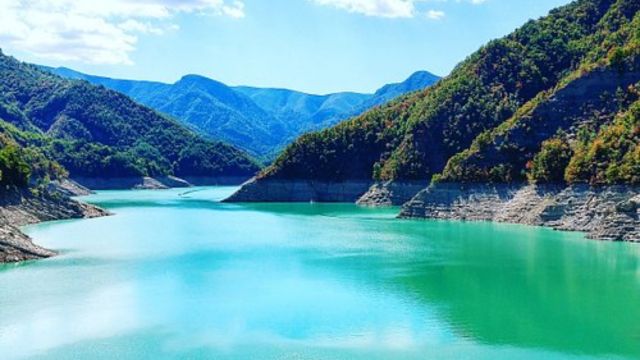 Emilia-Romagna offers a picturesque countryside with rolling hills, vineyards, and charming villages beyond its cities. Val di Diano is renowned for its breathtaking landscapes and delicious wines.
Conclusion
Emilia-Romagna has something to offer every traveler, whether they are history buffs, foodies, or simply looking to relax in a beautiful setting.
This region of Italy promises a memorable journey filled with cultural experiences, delectable cuisine, and breathtaking scenery due to its variety of destinations. Plan a trip to Emilia-Romagna and discover the heart of Italy's best-kept secrets.