One of the loveliest regions in the Lone Star State is East Texas. The majority of this area is tucked away amid lovely pine forests. In addition to the abundance of tall trees and other natural beauty, East Texas offers a wide range of activities.
Tyler, Marshall, Jefferson, Nacogdoches, Athens, Palestine, and Henderson are a few of the area's must-see cities. Here, you may engage in a variety of indoor and outdoor activities, including thrilling train excursions and tours of well-known sites and old houses.
Best Places to Visit in East Texas
While East Texas has a lot of exciting things to do, some shouldn't be missed. The top ten things to do on your next adventure are listed below.
One of the most picturesque states in the union, Texas is the perfect place to unwind. The top attractions in East Texas are listed here for you to check off your bucket list.
1. Explore the Tyler Rose Garden
The city of Tyler is well known as the country's unofficial rose capital. More than 38,000 rose plants and 500 different kinds of roses can be found there.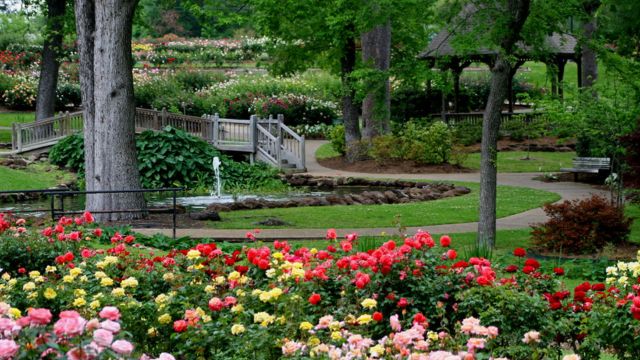 This beautiful location is ideal for a serene outing with breathtaking views. The Rose Garden and Rose Garden Centre are regularly rented out as a result of special occasions like weddings and gatherings.
2. Zipline Adventures in New York, Texas
The New York Texas Zipline Adventure is the ideal location for adventure seekers yearning for expansive vistas of East Texas. Just 15 to 20 minutes' drive east of Athens lies the New York Community, where it is situated.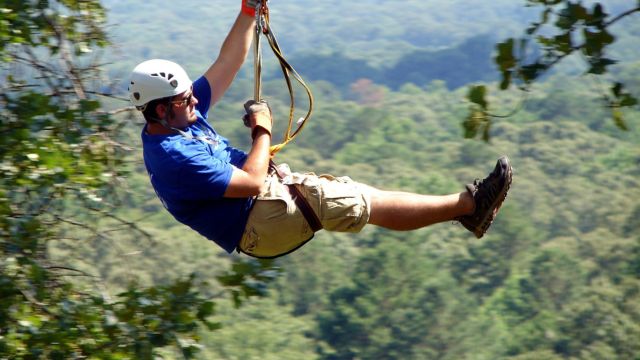 Swing from treetops and discover more about the local environment as you explore the Piney Woods region. You will experience amazing vistas of the surrounding forest as the zipline trips take you along six or nine zipline tracks.
3. At Caddo Lake State Park, kayak
A hidden gem of East Texas, Caddo Lake State Park is located in Karnack's Piney Woods ecoregion. You can go fishing, boating, hiking, and picnicking here, among other activities.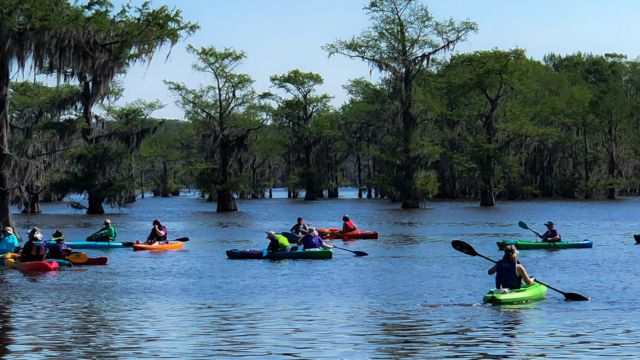 More than 70 fish species may be found in the vast Caddo Lake, making it a great place to go fishing. Canoeing or kayaking is another option to enjoy this natural lake's splendor.
See More:
More than 80 kilometers (50 miles) of paddling trails are available, with breathtaking views at every bend.
4. Lake fishing in Athens
Another great fishing location in East Texas is Lake Athens. Multiple fish species can be found in this 1,799-acre reservoir, which has a maximum depth of 15 meters (50 feet). The most common species that draws many eager anglers to this breathtaking setting is the largemouth bass.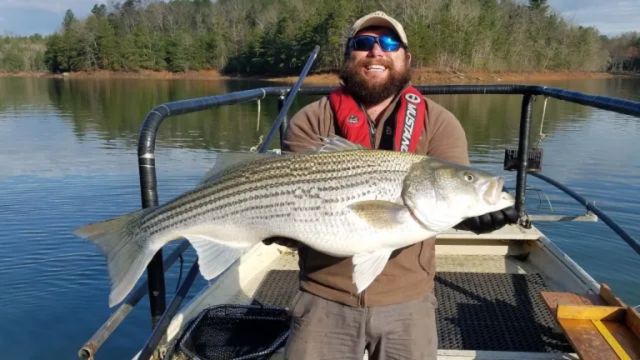 Additionally, there are fantastic chances to catch white bass and sunfish. There are also some decent-sized crappies, albeit there aren't many of them. And with any luck, you might be able to catch a catfish.
5. Daingerfield State Park camping
A few days at Daingerfield State Park would be ideal if you want to unwind in the midst of nature. The park, which is located in Morris County, is surrounded by stunning natural scenery with tall pine, oak, sweetgum, dogwood, and redbud trees.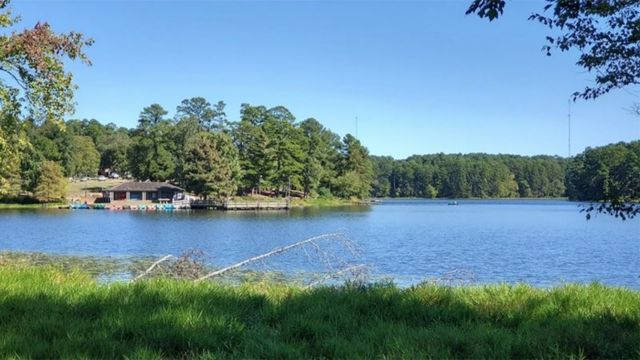 There are two different types of campsites available at the park: tent-only sites and full hookup sites. The Big Pine region is where you'll find the full-hookup campsites. It has a number of conveniences, including picnic tables, water, sewer, and power hookups, as well as bathrooms close by.
6. Discover the Richest Acre in the World
The state's oil production is significantly influenced by the East Texas region. As a result, if you don't visit Kilgore's World's Richest Acre, your journey will be incomplete.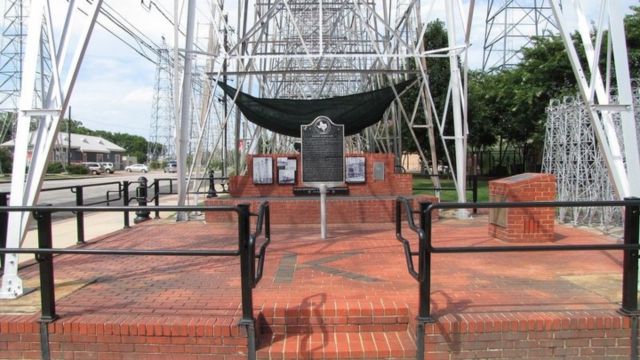 The largest concentration of oil wells in the world was located in downtown Kilgore, which generated more than 2.5 million barrels of oil in the early 1930s. Sadly, the oil derricks were destroyed at the beginning of the 1960s.
7. Visit the Historic Jefferson Railway and Take a Ride
Northeastern Texas is home to Jefferson, a pre-Civil War settlement that was established in the early 1840s. Here, you'll find major attractions including the Historic Jefferson Railway as well as awe-inspiring historical architecture.
You can ride the Big Cypress Bayou's gorgeous marshes and piney woodlands on the Historic Jefferson Railway. Each person who visits this 3-foot narrow-gauge train will have a unique adventure.
See More:
Visit the Grove, the Museum of Measurement and Time, and the Jefferson Historical Museum for additional unforgettable adventures in this sleepy town.
8. Visit the Hall of Fame for Texas Country Music
If you enjoy country music, you should definitely include a visit to the Texas Country Music Hall of Fame on your schedule for East Texas. The Texas Country Music Hall of Fame, which is located in Carthage, recognizes Texans who have made outstanding contributions to country music.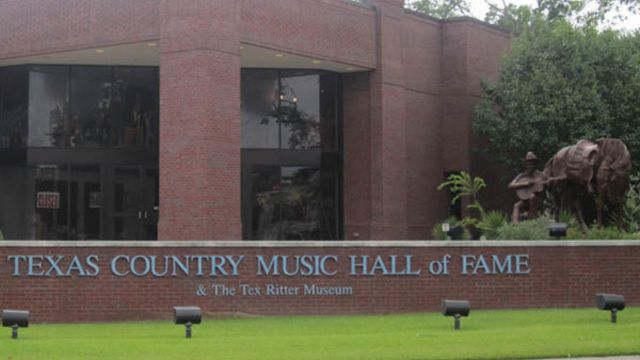 Since its founding in 1998, it has grown to be a well-liked hangout for music lovers. The John Ritter Tribute Showcase and the Classic Country Music Festival have both been held at this distinctive museum and performance venue.
9. Travel to the Big Thicket National Park
In Kountze, East Texas, there is a vast tract of forest known as The Big Thicket. Many different plant and animal species can be found there. You might see white-tailed deer, coyotes, bobcats, armadillos, snakes, and alligators among the enormous cypress trees.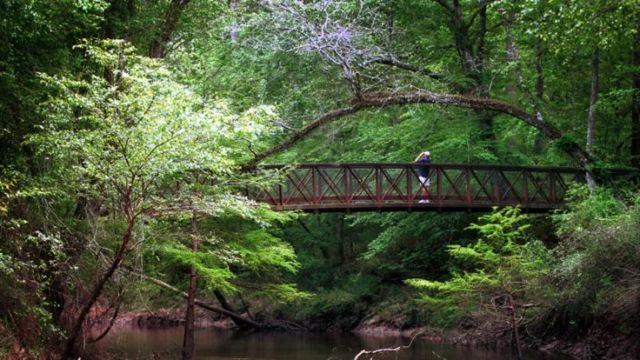 The Sundew Trail and Kirby Nature Trail are two of Big Thicket's well-known birding locations. Head down Cooks Lake to Scatterman Paddle Trail if you want to see the most birds while canoeing or kayaking.
10. Follow the Spring Azalea Trail
Despite being known for its trees, East Texas is equally recognized for its flowers. The azalea blossom is one of the most famous plants in the area. The area has azalea festivals and trails every year.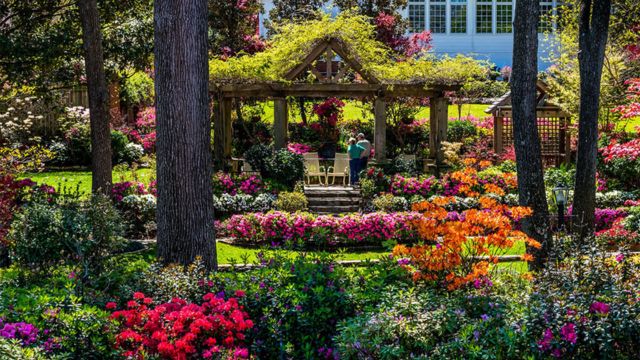 The Tyler Azalea Trail is one of the most well-known pathways where you may take in the scenery while strolling past the flowering azaleas. It spans two distinct routes, the Lindsey Trail and the Dobbs Trail, and is held from mid-March to early April.
Conclusion
East Texas is a great region that is rich in natural beauty, history, and unexpected beauty. Before I noticed how the colors of the trees changed in East Texas, I didn't know much about fall.
Nothing compares to seeing the fog build up over the river in the morning. It's a perfect time to go on walks, bike trips, or just to take in the landscape because the weather is pleasant.