Croatia, with its breathtaking coastline, historic cities, and diverse landscapes, is a remarkable destination for summer vacationers seeking an experience to remember.
June is a great time to visit Croatia because the weather is pleasant and the number of tourists is low. Let's know some important things that will help you to go on your trip. Keep your eyes on some beneficial points. Totally, you have the right how can you make your trip cheerful?
Is Croatia Worth Visiting in June?
The best time to visit Croatia is between June and September when sunlight is abundant and temperatures range from 66 to 86 degrees Fahrenheit. This weather is ideal for boating and swimming in the azure waters surrounding the islands.
Is Croatia Expensive in June?
In general, it is less expensive to fly to Croatia outside of peak season, which corresponds to the typical European summer vacation period (late June to early August).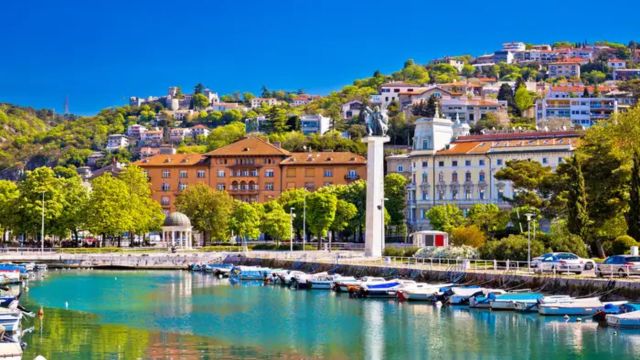 Shoulder season months are May and September, while the official low season runs from October to March when prices are at their lowest.
Without rent, the estimated monthly cost for a family of four is 2,566.3 dollars (2,436.1 euros). Without rent, the estimated monthly costs for a single person are $737.20 (699.7€). The average cost of living in Croatia is 36.5% less than in the United States. The average rent in Croatia is 72.8% less than in the United States.
What is Croatia's Most Famous Food?
Pasta is one of the most popular dishes in Croatian cuisine, particularly in the Dalmatia region. Pasta with tomato sauce (manistra na pome) is a staple. Other popular sauces include a creamy mushroom sauce and a minced meat sauce.
Best Places to Visit in Croatia in June
To help you plan your ideal Croatian vacation, here are the ten best places to visit in June.
1. The City of Dubrovnik
Dubrovnik, also known as the "Pearl of the Adriatic," is a must-see destination. Visit Dubrovnik Cathedral and the Rector's Palace, as well as the well-preserved Old City. This city is best explored in June due to the pleasant weather and fewer tourists.
2. Split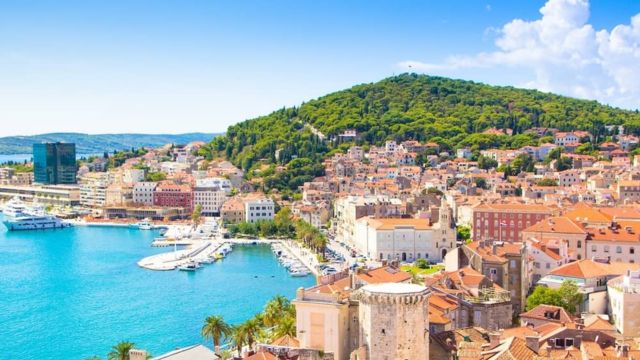 See More:
The second-largest city in Croatia, Split, offers a unique blend of history and modernity. The UNESCO World Heritage Site Diocletian's Palace is the heart of the city, with its maze of narrow streets and lively squares. In June, the city's lively atmosphere is less crowded than in the summer.
3. Hvar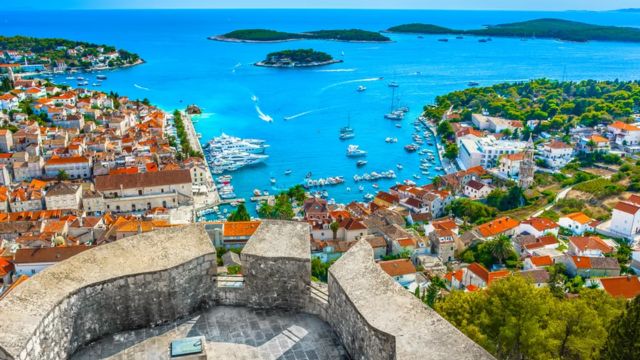 The island of Hvar is well-known for its luxurious lifestyle, beautiful beaches, and vibrant nightlife. Explore Hvar Town, unwind on the gorgeous beaches, and don't pass up the opportunity to see the picturesque Pakleni Islands. June is the perfect month to experience the island's Mediterranean charm.
4. The Plitvice National Park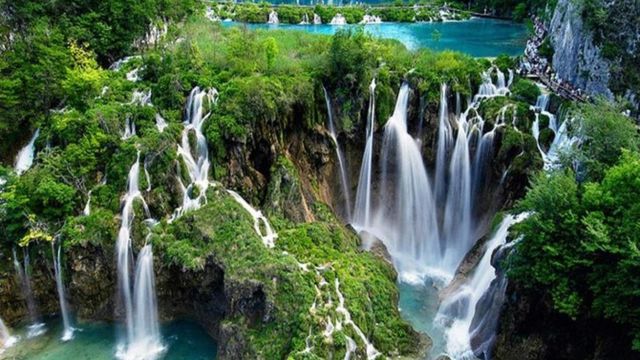 Plitvice Lakes National Park is a dream come true for nature lovers. This UNESCO site features cascading waterfalls, crystal-clear lakes, and verdant vegetation. The weather in June is ideal for hiking the park's numerous trails and boating on its lakes.
5. Rovinj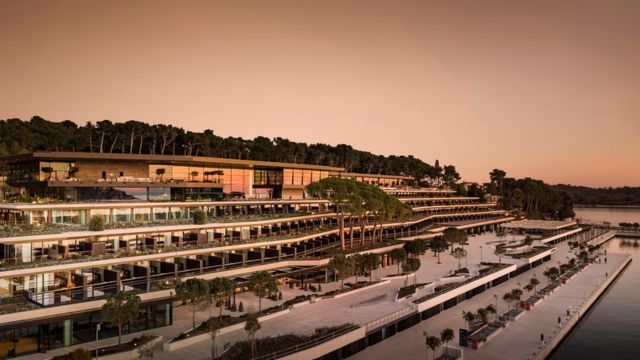 Rovinj, located on the peninsula of Istrian, is a charming coastal town with narrow cobblestone streets and colorful architecture. The combination of the town's old-world charm and excellent restaurants makes it a delightful June destination.
6. National Park of Krka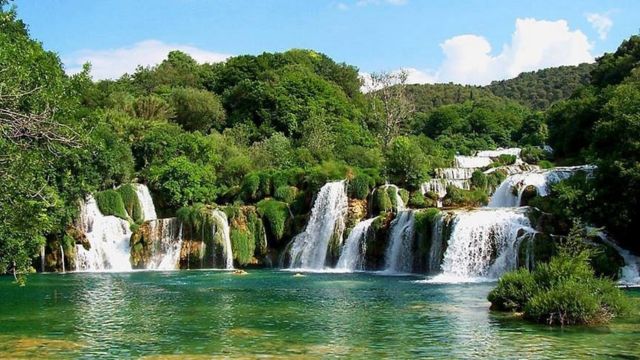 With its breathtaking waterfalls, Krka National Park is an excellent alternative to Plitvice Lakes. Visitors can swim beneath the waterfalls and explore the verdant surroundings. In June, the park is less crowded, making it an ideal time to visit.
7. Zadar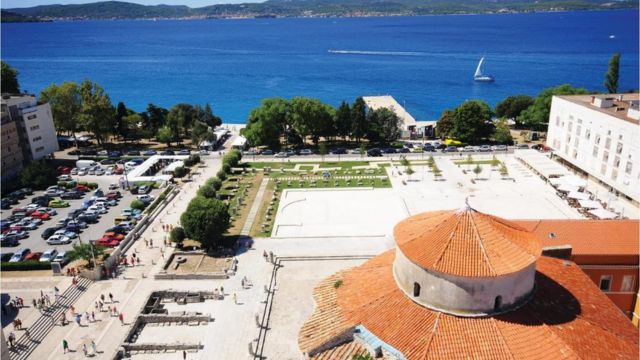 Zadar is an ancient coastal city with a contemporary twist. Evening brings to life the Sea Organ, an innovative art installation, and the Sun Salutation, two unique attractions.
See More:
The historic Old Town and Roman Forum of the city are worth exploring, and the weather in June is ideal for sightseeing.
8. Trogir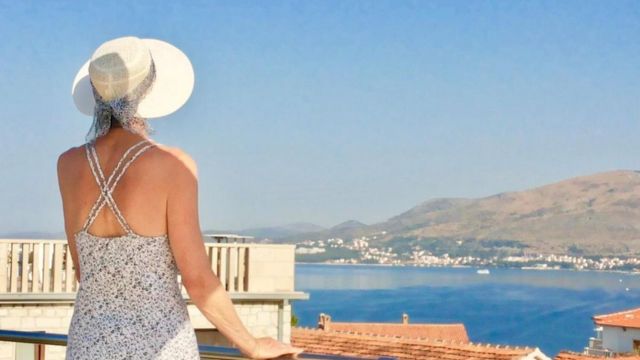 A UNESCO World Heritage Site, Trogir is a small, picturesque town. It is worth a visit for its well-preserved medieval old town, magnificent cathedral, and Kamerlengo Castle. June is an ideal time to appreciate the historical treasures of the town.
9. Corula
The island of Korcula, believed to be the birthplace of Marco Polo, is an ideal destination for culture and relaxation.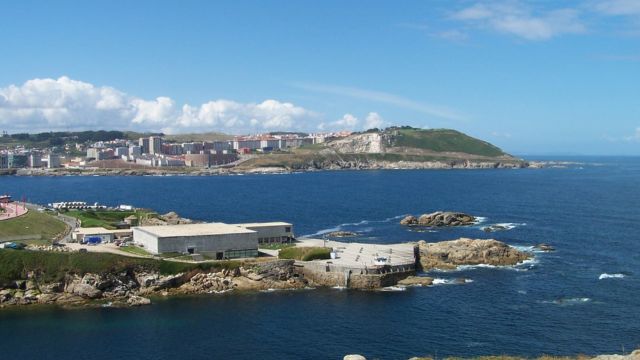 Explore the charming Old Town, unwind on the island's beaches, and indulge in delectable regional cuisine. Mild conditions in June are ideal for island-hopping in the region.
10. Pula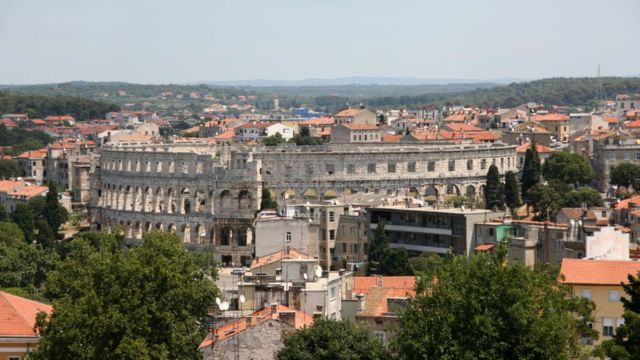 Pula is renowned for its well-preserved Roman amphitheater, which hosts numerous summer events. The city offers historical sites, beautiful beaches, and a lively atmosphere beyond the amphitheater. June allows you to enjoy the city's attractions without the crowds of the high season.
Conclusion
Croatia offers a plethora of remarkable travel destinations in June. The country has something for every traveler, from historic cities to pristine natural wonders.
Plan your trip to Croatia in June for the ideal combination of pleasant weather, fewer tourists, and unforgettable experiences in this breathtaking Mediterranean locale.