Cozumel, one of Mexico's most well-liked vacation destinations, is surrounded by the glistening Caribbean Sea and is a great place to swim, snorkel, scuba dive, and sunbathe. It's simple to understand why, given that its picture-perfect white sands are surrounded by blue waters that sparkle and palm trees that softly sway.
It is the largest island in the country and is located just off the Yucatan Peninsula. Its interior is covered in thick vegetation, and there are evocative old Mayan ruins scattered throughout. While the majority of visitors stay at its resorts to unwind, San Miguel de Cozumel's city does boast a vibrant nightlife to enjoy.
In addition, there are abundant reefs and marine life just offshore, making snorkeling, scuba diving, and other water sports incredibly popular diversions. With so many activities available, Cozumel truly is a piece of tropical paradise.
Best Places to Visit in Cozumel
Refer to our list of the top tourist destinations and things to do in Cozumel to make sure you get the most out of your trip to this stunning tropical island.
1. San Miguel de Cozumel
San Miguel de Cozumel, the largest and main city on the island, is a ton of fun to explore. While its picturesque coastline and adjacent beaches naturally draw a lot of interest, the city's downtown is also home to a wide variety of stores, eateries, pubs, and nightclubs.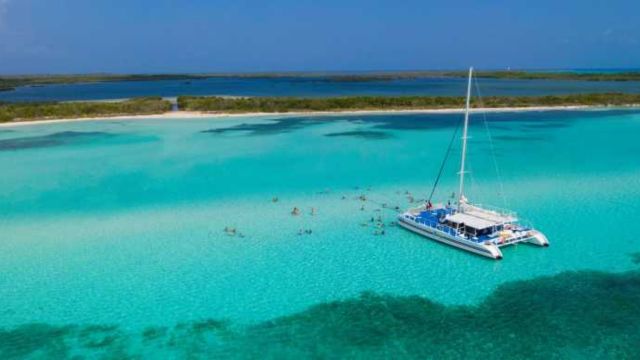 When cruise ships are in port throughout the day, the city's streets are bustling with visitors looking to buy souvenirs, book tours, and take in the local attractions. While various businesses, hotels, and diving shops serve the city's endless tourists, its vibrant blocks also feature some lovely colonial architecture.
2. Playa El Cielo
The magnificent Playa El Cielo is a tranquil stretch of soft, brilliant sand that is located just southwest of the island. This location is frequently visited by tourists on sightseeing and scuba diving excursions so they may unwind and take in the breathtaking view.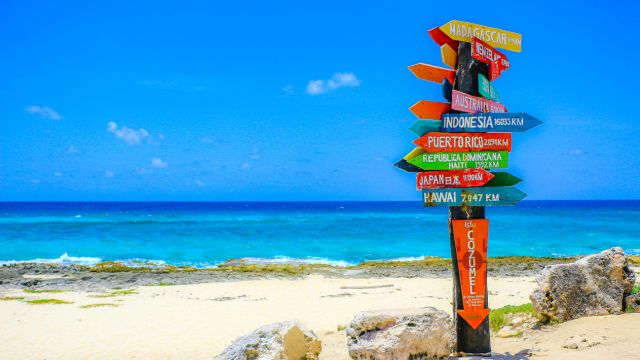 The appropriately dubbed "heaven" beach, which is surrounded by the Caribbean's stunning blue waters, makes for some amazing photographs and views.
You May Like:
Although there isn't a reef close by, the area's shallows are renowned for the countless starfish that cover the sand, and dolphins, stingrays, and sharks have occasionally been seen swimming nearby.
3. Punta Sur Eco Beach Park
The Punta Sur Eco Beach Park's diverse landscape, fauna, and nature are only a short distance away. The southernmost point of the island is where you'll find not just beautiful beaches and reefs, but also lagoons, a lighthouse, and an ancient Mayan temple.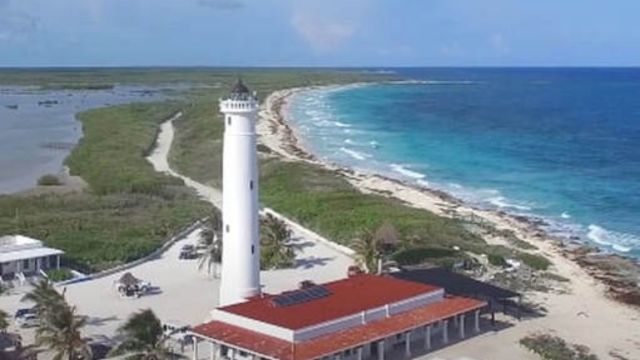 Visitors can stroll through its forested areas in addition to enjoying the abundance of fantastic outdoor activities offered by its stunning coastline and serene lagoons. A variety of animals can be found within its picturesque boundaries, including sea turtles, iguanas, pelicans, vultures, and the occasional crocodile.
4. Playa Chen Rio
Along Cozumel's frequently disregarded east shore is the tranquil Playa Chen Rio, which is delightfully undeveloped and pristine. The protected waters of this beach are ideal for swimmers and snorkelers, in contrast to most of the other beaches on the windward side.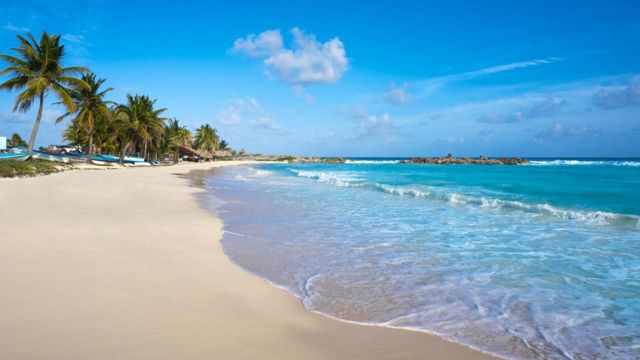 This is due to the offshore reef's ability to block the majority of strong currents and waves, with some relief also coming from rocky outcrops and tidal pools. Because of this, you can swim in its shallows or snorkel around it without being concerned about being swept along the coast.
5. Palancar Reef
The Palancar Reef, which is teeming with vibrant corals, fish, and marine creatures, is often considered the highlight of any trip to Cozumel. It truly is one of Mexico's best and most stunning dive sites, with enormous formations and shaded swim-throughs scattered throughout the wonderful underwater gardens.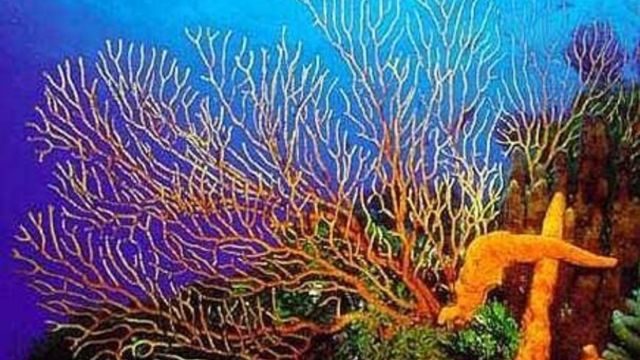 It extends over 3.5 miles in length and reaches depths of up to 115 feet, making it suitable for everyone from total beginners to seasoned specialists. In its shallows, snorkelers can already spot a huge number of sponges, sea turtles, and shoals of fish, but farther down, there are amazing overhangs and tempting tunnels to explore.
6. Beach Paradise
Paradise Beach more than lives up to its name thanks to its lovely white sands, charming palm palms, and sparkling turquoise waters. On the west coast, it is located close to the north of Mia Grand Beach Park and offers a ton of fantastic amenities and activities.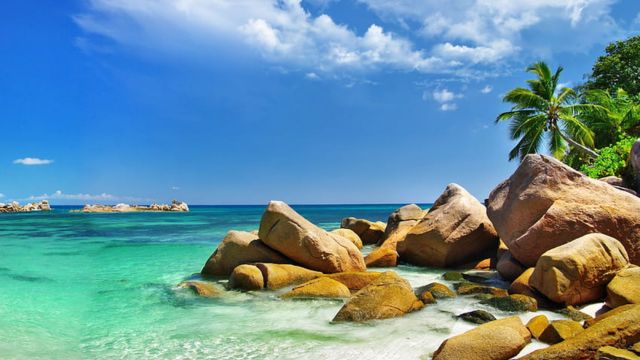 Many sun loungers and umbrellas line its picturesque shoreline for visitors to utilize, and a pool, restaurant, and stores are all close by. You can hire kayaks, paddleboards, and snorkeling equipment to explore the area's enticing waters in addition to basking in the sun and swimming in the sea.
7. Santa Rosa Wall
Santa Rosa Wall, located on the island's west side, is a stunning dive spot that is a must-visit. One of Cozumel's most famous dives, its sheer coral wall plunges over 3,000 feet and is dotted with vibrant fish, sponges, and anemones.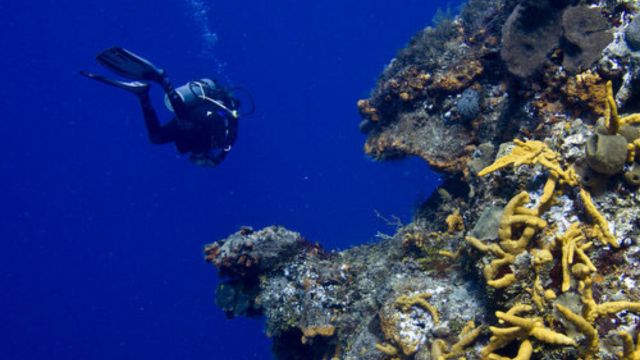 Its rocky and jagged coral cliff face slopes off dramatically from the sandy ledge close to the surface, making it only suitable for intermediate divers and above. Although it plainly drops considerably deeper, most divers only go between 50 and 120 feet since conditions can be challenging due to unreliable currents.
8. Dolphin encounter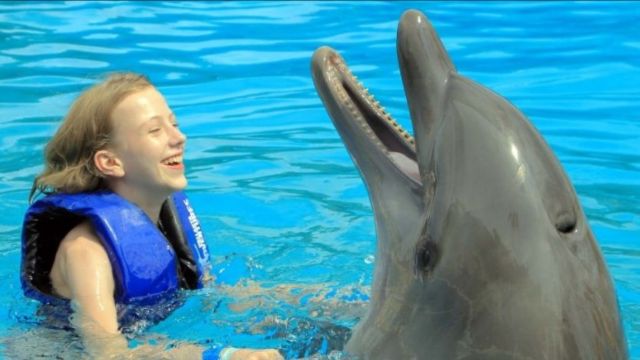 A thrilling Dolphin Experience is an absolute necessity if you want to get even closer to some marine life than merely swimming, snorkeling, and scuba diving around. You may make arrangements to feed, swim with, and pet the adorable animals at both Dolphinaris and Dolphin Discovery Cozumel.
You May Like:
You'll slip into the pool with some of its amiable residents, be accompanied by an experienced trainer, and play with and pet them in the water. Visitors may witness the dolphins perform some very impressive tricks in addition to feeding them fish and taking pictures with them.
9. San Gervasio
It is nice to take in a little of Cozumel's rich history and culture after all the swimming, watersports, and sunbathing. There are more than thirty Mayan ruins on the island, but San Gervasio in the interior of the jungle is one of the most significant and magnificent.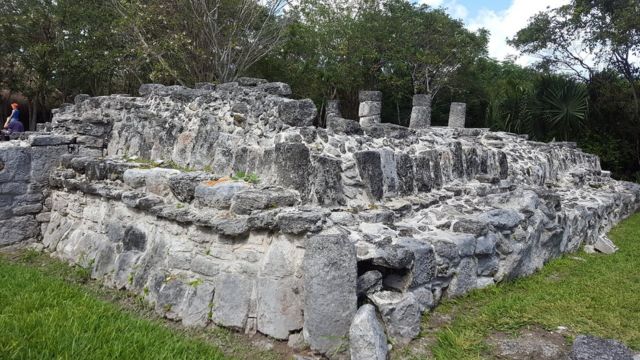 The overgrown oracle is believed to have been built in 800 AD or possibly earlier and was dedicated to Ixchel, the goddess of love and fertility. After the Spanish arrived in the 1500s, the spectacular stone monuments that had been the core of the island's religious activity were abandoned.
10. Columbia Reef
The alluring Columbia Reef is yet another of the many must-dive locations in Cozumel. It is one of the most well-liked locations on the island for scuba diving because of the abundance of marine life, massive coral formations, and strangely fascinating depths there.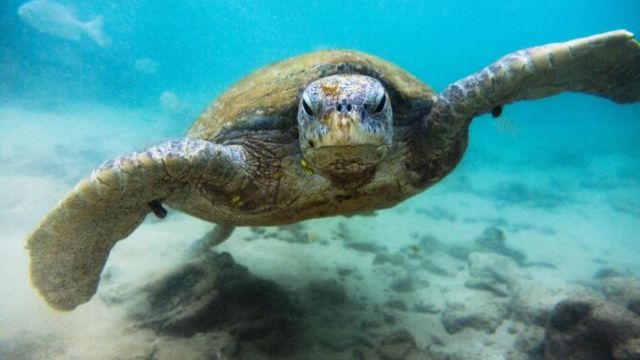 There is always something new to view as a serpentine network of tunnels, caves, and caverns lie one side with a steep drop on the other. Huge shoals of fish and innumerable interested sea turtles are constantly coming in and out, with the occasional nurse shark and moray eel sighting.
Conclusion
Mexico's largest island is Cozumel. It is also among its most gorgeous. Off the northeastern coast of the Yucatan Peninsula, just a 12-mile ferry trip from Playa del Carmen, Cozumel offers a Caribbean-style hideaway close to the well-known Riviera Maya resorts.
The island, which is surrounded by powder-soft beaches with fine, coral sand and crystal-clear, blue-green water and some of the best diving in the world, has emerged as one of the nation's most sought-after vacation destinations, drawing both adventurers and sunbathers alike.