Want to take the best vacation possible? Go to Central California, where you will find pristine beaches, sprawling vineyards, and soaring hills around every bend. A vacation to the Golden State's interior is overdue, whether you're taking in Big Sur or strolling through beach villages that will make you swoon.
Swim throughout the day in the Pacific's appealing, brilliant blue waves. From the water's edge, travel inland to find desert-like vistas and high peaks.
Best Places to Visit in Central California
The list of things to do in Central California is endless, so we'll just give you a few of our favorites.
1. A Cruise Through Santa Cruz County's Capitola Village
Get a piece of pedestrian paradise in Capitola, a seaside community and one of the most endearing vacation spots in Central California.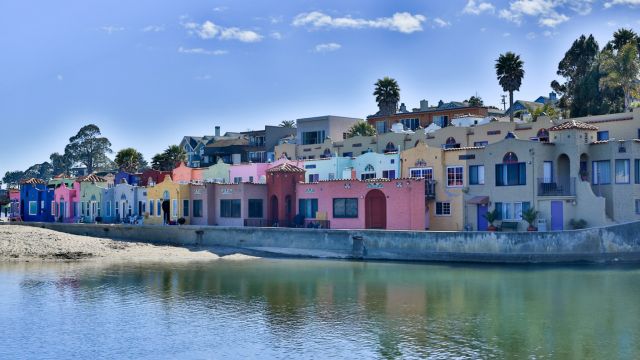 The vibrant Santa Cruz County area is filled to the brim with amazing boutiques and galleries, making it the ideal place to window shop. You'll be touring the neighborhood in luxury whether you board a vintage automobile shuttle or go shopping for new home furnishings.
2. Dig Into Fresno's Forestiere Underground Gardens
One of the top attractions in Central California is a subterranean labyrinth of patios, gardens, and grottos. Baldassare Forestiere, a Sicilian immigrant to Fresno, built the Forestiere Underground Gardens alone over the course of four decades.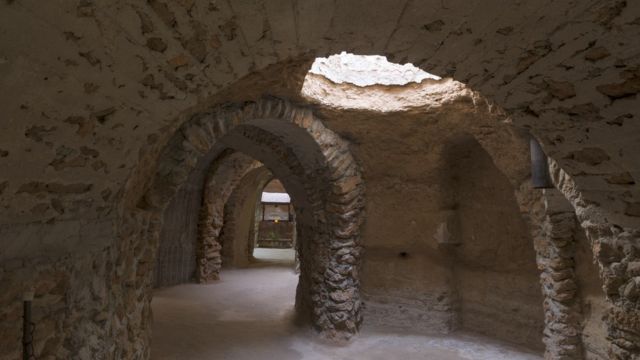 Forestiere intended to develop something distinctive when he moved to America. And after forty years of digging, his wishes were realized.
There are three floors and 65 rooms in the Forestiere Underground Gardens. Enjoy the many native and exotic fruit trees on the property as you stroll through the several passages that lead to various locations.
3. Go to Monterey's Cannery Row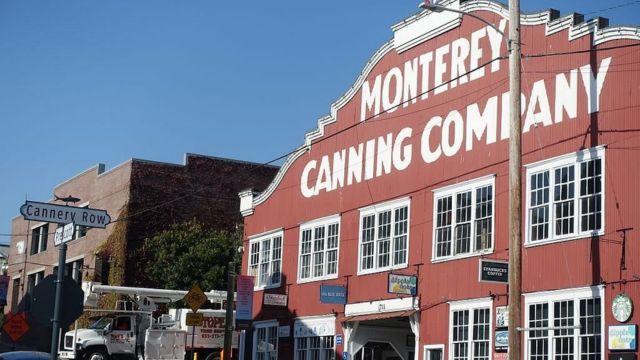 Cannery Row so charmed literary genius, John Steinbeck, that he dedicated a whole book to praising it. Do you not trust him? Take a look for yourself. The fabled sardine-canning lane in Monterey is now lined with eateries and historical structures.
See More:
The best Central Coast getaways are found in Cannery Row, where you can browse the shops, eat at the restaurants, and take in Monterey's culture.
4. At Old Fisherman's Wharf, Go on an Off-shore Adventure
Visit the region's fishing hub if you're considering Central California tourist attractions. Old Fisherman's Wharf, which is lined with distinctive shops and eateries, is the ideal location for whale viewing and excursions.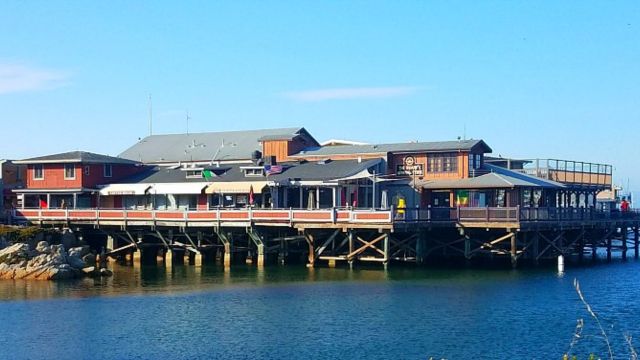 On a normal Tuesday at Old Fisherman's Wharf, look for the freshest seafood before signing up for a Monterey Bay Whale Watch whale viewing excursion.
5. Visit Point Lobos State Natural Reserve to See the Sea Lions
Choose a day trip to Central California and go to a stunning coastline park apart from the city's tourist attractions. This location, known as the "Crown Jewel" of the State Park System, draws scuba divers, hikers, and photographers in droves.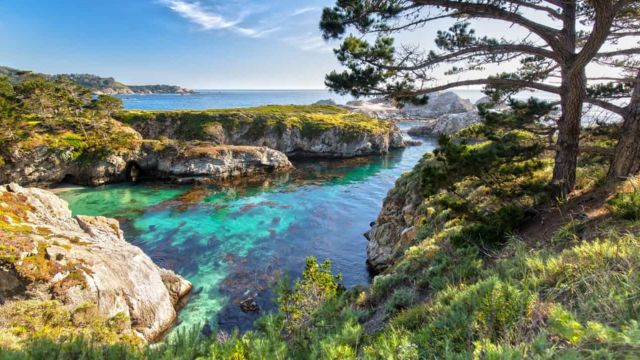 At the Point Lobos State Natural Reserve, take the poppy-trimmed paths to the limestone overlook. Only residents in Monterey are aware of this place, so bring your binoculars and search the water for sea lions clumsily flailing about in the surf.
6. HEARST CASTLE Tour
In 1947, publishing tycoon William Randolph Hearst lived lavishly in Hearst Castle, which was lavishly designed by Julia Morgan, California's first female architect. It is now a lavish feast with soaring palms and panoramic views of the Central Coast.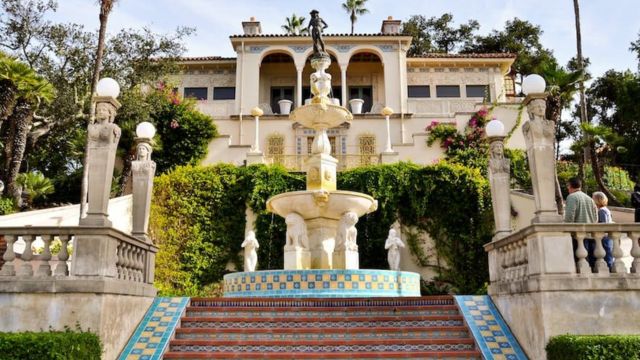 One of the main attractions in Central California is this 165-room castle; the tiered gardens and dazzling fountains are the icing on the cake.
7. Travel to Harmony, a Small Town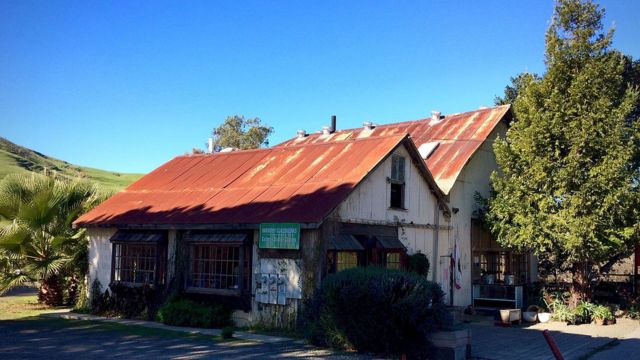 Only 18 people live in the odd town of Harmony, a stalwart of California's Central Coast. It makes up for its population shortage with charm and a rich history.
See More:
Visit the neighborhood artists and purchase a taste of Harmony Valley Creamery's famed ice cream. Visit Harmony Glassworks, one of Central California's most unusual locations, if you enjoy glass art.
8. Take a Ventura Helicopter Tour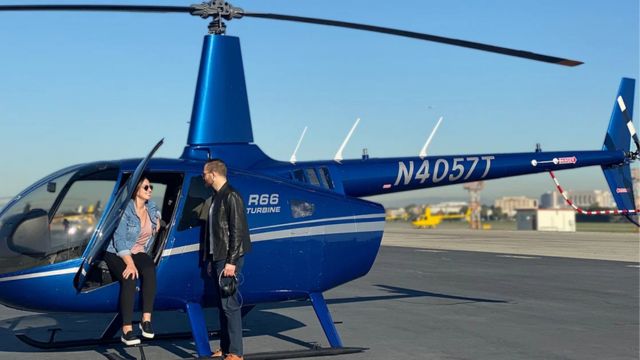 Channel Island Helicopter Tours can take you on a magnificent helicopter trip through the air. Fly over the stunning coastline of Ventura and observe the whales playing from above—not bad, we must say.
One of the most enjoyable and memorable activities in Central California, yet it won't break the bank because of the reasonable prices.
9. Go Kayaking in San Simeon Cove
The largest marine sanctuary in the country, Monterey Bay National Marine Sanctuary, is where San Simeon Cove is situated. San Simeon Cove, a well-liked surfing location, is surrounded by wildlife and other natural splendor.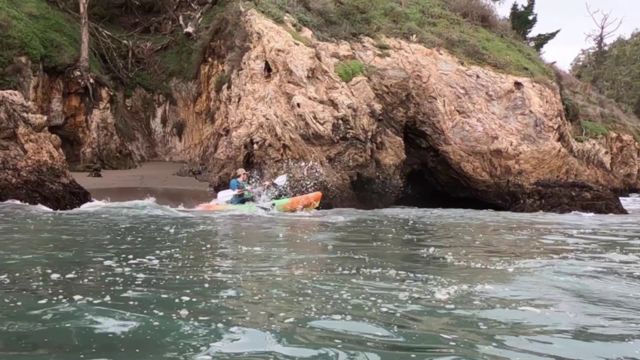 Get closer to the marine creatures than anywhere else in the area by paddling a kayak. Check out the deep-sea fishing charters and boogie board rentals for additional water-based activities.
10. At Pismo Beach, View the Sunset
Despite being one of the best things to do on California's Central Coast, Pismo Beach's 60 acres of sun-kissed splendor seldom feels overly crowded.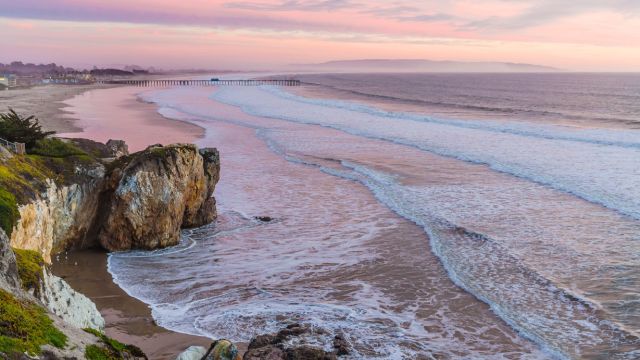 The beach is your escape from the bustle of the city, with plenty of space to spread out and catch some waves. Stay around to watch the sunset from the imposing pier and take in the final rays of light as they fade away; we assure you that it will be worthwhile.
Conclusion
California's Central Coast is genuinely unique, spanning from Ventura County in the south to Monterey County in the north and taking up most of the area between Los Angeles and San Francisco.
It is home to some of California's most appealing little communities and towns, as well as the most fabled coastal section of Highway 1, fantastic beaches, hundreds of wineries, and iconic attractions. You've got yourself one hell of a location when you combine it with the spectacular animals, delectable cuisine, and fascinating history of California.