Boulder, Colorado, is located in the Rocky Mountains just 45 minutes northwest of Denver, and the city has always taken great pride in its individuality.
Boulder is a city that places a strong emphasis on outdoor recreation, with more than 200 miles of trails for hiking and biking and numerous rock-climbing venues catering to the city's active population. There is a vibrant student population in Boulder because of the University of Colorado.
The two most popular destinations are: The Pearl Street Mall serves as the main thoroughfare through downtown, and its shops, galleries, and restaurants spill out onto the surrounding blocks. The university is located on The Hill, which is a short distance south of Boulder's downtown area on Broadway (one of two main north-south drags in Boulder, the other being 28th Street). More stores and eateries can be found there.
Best Places to Visit in Boulder Colorado
Check out our recommended places to see and activities to partake in while in Boulder, Colorado.
1. Flatirons
The Flatirons, a line of five enormous, slanted slices of sandstone, are Boulder's most recognizable natural feature and can be seen from almost anywhere in town. The Flatirons are a popular spot for rock climbers, but they also serve as a great hiking destination, with dozens of trails leading into the nearby foothills and one, the Flatirons Vista Trail, leading directly into the rocks themselves.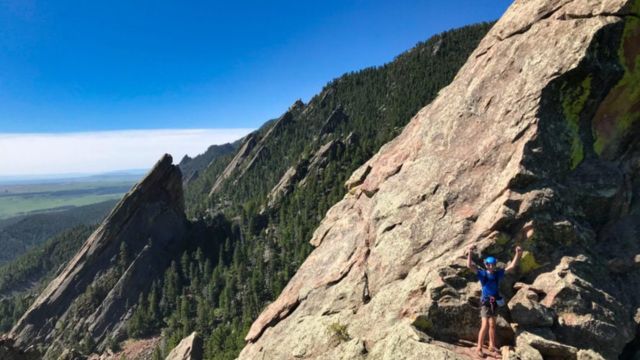 Many of the hiking trails that lead to the Flatirons begin in the Open Space Mountain Parks area, a beautiful meadow in the city's southwest corner off Highway 93. On the western side of Highway 93, there is a for-fee parking lot.
2. Pearl Street Center
The Pearl Street Mall is the most well-known man-made landmark in Boulder and one of the city's most popular tourist destinations. The brick-paved pedestrian mall along Pearl Street is worth walking at least once. It stretches for four blocks. There are dozens of restaurants and galleries in addition to the many stores selling everything from national chains to one-of-a-kind items.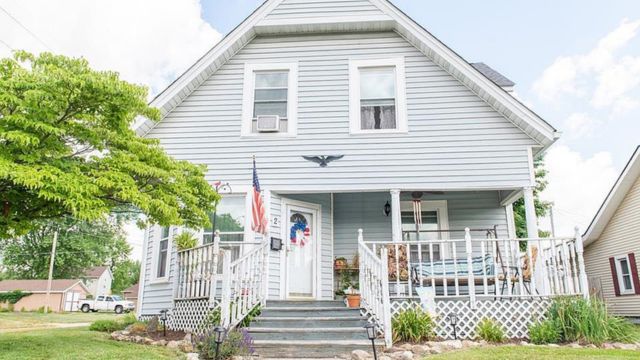 You can sit on a bench and enjoy some fantastic people-watching, and you can frequently witness unexpected street performances. Downtown Boulder revolves around the Pearl Street Mall, but that is far from being the area's only draw. More shopping and dining options, as well as hotels, can be found in the blocks surrounding the pedestrian-only walkway.
3. Chautauqua Park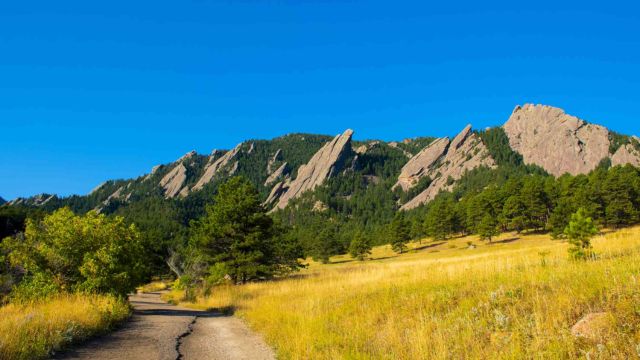 Boulder was the first U.S. city to levy a tax solely for the purpose of preserving open space, and as a result, it boasts an abundance of wonderful city parks like the stunning Chautauqua. In addition to its proximity to the Open Space Management Area, the park's wide-open meadow setting and spectacular views of the Flatirons make it an ideal hiking destination.
See More:
It's also culturally significant. Since 1898, when Boulder residents voted to purchase the 80 acres that makeup Chautauqua with a bond issue, the area has been kept as a historic landmark.
4. Celestial Seasonings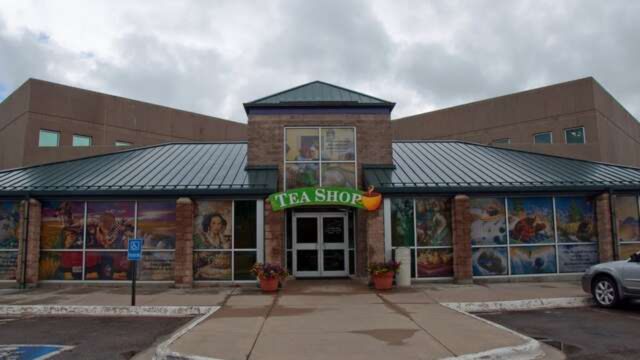 The Celestial Seasonings Tea Factory is a popular tourist attraction in Boulder, and locals often bring out-of-town visitors there. More than 1.6 billion cups of herbal tea are produced and sold each year by the company, making it the largest herbal tea producer in North America.
More than eight million tea bags are packaged each day at the Boulder facility, which also offers free daily tours. The 45-minute tours will show you the process of making tea from start to finish.
5. Eldorado Canyon State Park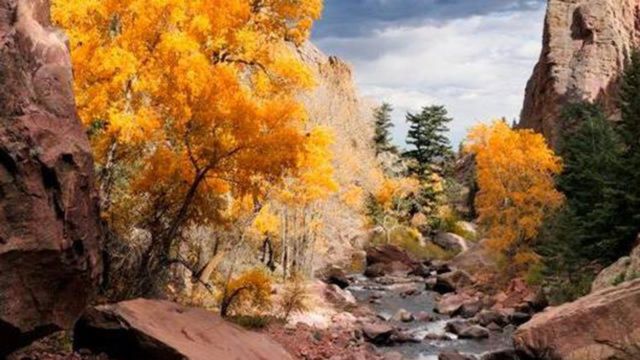 Eldorado Canyon, located just outside of Boulder, is a popular tourist destination that is also a part of Colorado's state park system. The park has over 500 technical climbing routes on its towering sandstone cliffs, making it a popular destination for rock climbers.
However, if climbing isn't your thing, don't worry; the park also features excellent opportunities for hiking, mountain biking, and picnicking along the scenic South Boulder Creek. Outdoor stores in Boulder make it simple to rent the necessary gear for winter sports like snowshoeing and cross-country skiing.
6. Boulder's University of Colorado
Check out the beautiful CU Boulder campus. The university's first building, Old Main, dates back to 1876 and is a prime example of the city's impressive architecture. The Mary Rippon Theatre is an outdoor venue on campus where summer performances of the Colorado Shakespeare Festival can be found.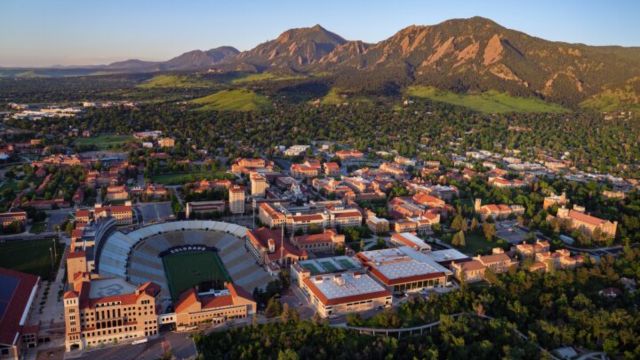 The city is also home to the largest collection of bee specimens in Colorado, which can be found in the Museum of Natural History, which houses over four million objects. And the University of Colorado Art Museum houses over eight thousand works spanning roughly ten thousand years of human artistic achievement.
7. Fiske Planetarium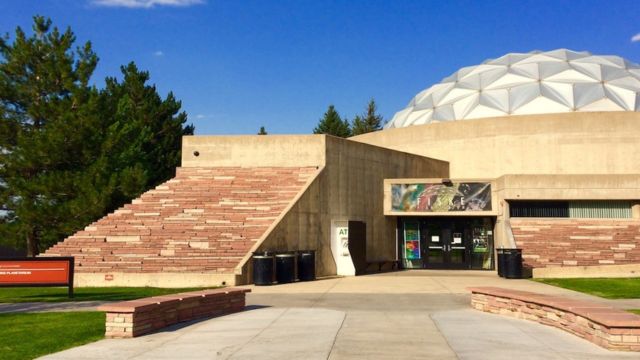 Fiske Planetarium at the University of Colorado Boulder is a large and impressive planetarium that is among the best between Los Angeles and Chicago.
See More:
The calendar at the venue is packed with events all through the year. Live musical and theatrical performances, interactive full-dome films in its completely immersive theater, and popular late-night laser and liquid sky shows set to music are just a few of the many attractions that can be found here.
8. The Hill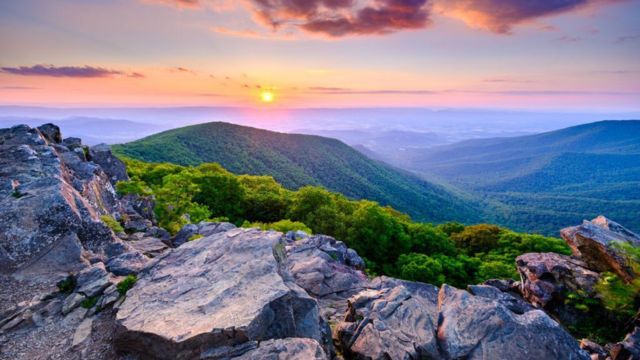 The Hill, located just west of the University of Colorado Boulder campus, is the city's college neighborhood and a lively place to stroll when classes are in session. Places like The Sink, a pizza joint famous for its decades-long reputation for its graffiti-covered walls, cater specifically to college students. There are also concert halls like the Fox Theatre nearby.
9. Flagstaff Mountain
Flagstaff Mountain is a popular place to watch the sunset because of the breathtaking views it provides of Boulder and the surrounding area from its 6,983-foot summit, which can be reached either by hiking or driving. The Flagstaff Summit Nature Center, dedicated to educating visitors about the area's flora and fauna, is also located there.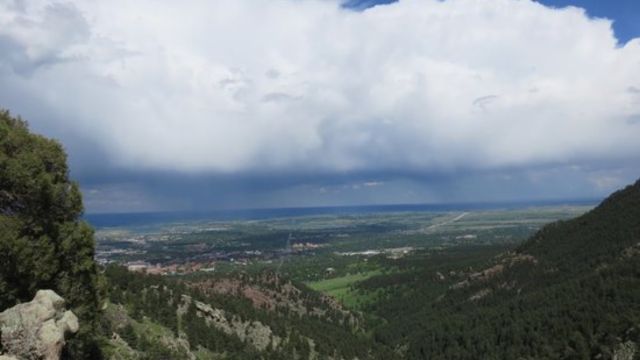 Follow Flagstaff Road until you reach Flagstaff Summit Road, which will lead you to the peak. Parking at the peak costs $5. Baseline Road becomes Flagstaff Road, and that is where your ascent should begin. The ascent to the peak is a challenging two-mile trek.
10. The Mount Sanitas Trail
The Mount Sanitas Trail is a challenging but rewarding hike that winds up both sides of the ridge that leads to the summit of Mount Sanitas, though many Boulderites choose to run the trail for a quick workout.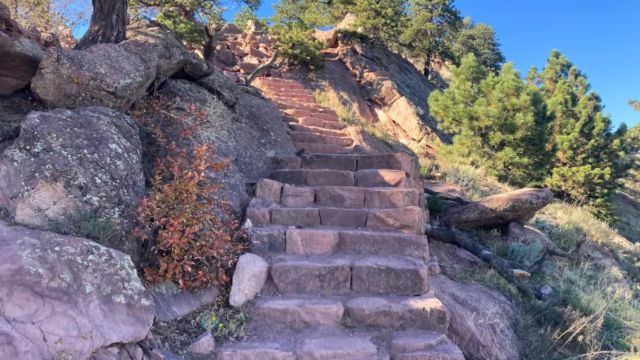 There is an elevation gain of 1,343 feet over the course of just over 1.5 miles (3.1 miles round trip), making this a moderately difficult hike if you aren't acclimated to high altitude. If you can make it to the peak, however, you will be rewarded with breathtaking panoramas of the valley below.
Conclusion
Boulder is a city that knows how to win over outdoor enthusiasts with its more than 31,000 acres of parkland and more than 200 miles of hiking and biking trails. Experience the thrill of a hike through Eldorado Canyon State Park, Chautauqua Park, or the trail to the Flatirons.
Spend your days people-watching on the Pearl Street Mall or perusing the collection at the Leanin' Tree Museum of Western Art for a more laid-back adventure. You should take time out of your Boulder adventure to relax with a cup of tea or celebrate with a pint of local ale.