Colombia's sprawling and lively capital city, Bogota, is a fascinating mix of old and new. Bogota caters to tourists with a wide variety of interests thanks to the city's rich historical heritage, thriving arts scene, and breathtaking natural surroundings.
Bogota is the cultural, historical, and adventurous beating heart of Colombia. This is the perfect spot to satisfy your wanderlust. It's past time that you saw what all the fuss about this fascinating city.
The high-altitude capital of Colombia is significantly larger than most people realize, on par in size with major cities such as New York and Mexico City despite being over 2,500 meters (8,000 feet) above sea level.
What is the Most Beautiful Part of Bogota?
Bogota's Old Town, La Candelaria
You can find museums, street art, and charming colonial buildings in the narrow cobbled streets of La Candelaria, the city's historic center and beating heart.
Is Bogota a Cheap City?
If you want to spend your vacation in Bogota at an average rate, you can expect to pay around CO$200,773 ($46) per day, which is the average daily price based on the costs incurred by other tourists.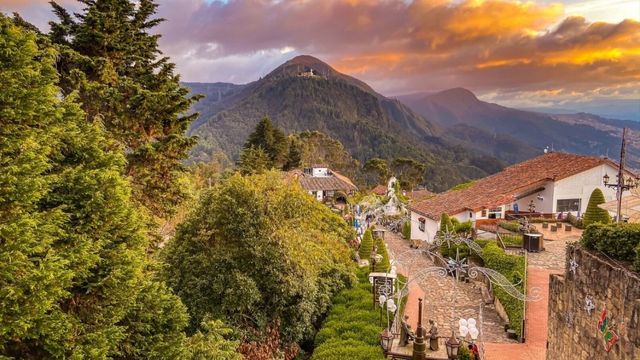 Previous visitors spent an average of CO$51,762 ($12) on food and CO$33,491 ($7.74) on public transportation in a day.
What is the Most Popular Dish in Bogota Colombia?
First, an Ajiaco. Colombian, Peruvian, and Cuban cuisines all feature variations of chicken soup called Ajiaco. It's known as Ajiaco Santafereo in Bogota, and it's widely regarded as Colombia's national dish.
Best Places to Visit in Bogota
To help you make the most of your time in this South American gem, we've compiled a list of the top 10 attractions in Bogota.
1. La Candelaria
La Candelaria is the historic district of Bogota and is characterized by its winding streets lined with colorful houses and charming colonial architecture.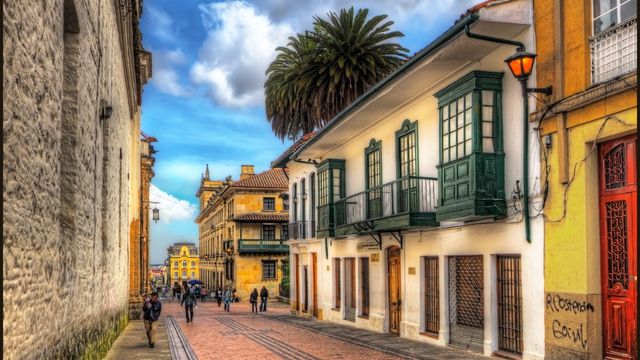 The Gold Museum, which features an impressive collection of pre-Hispanic gold artifacts, and the Botero Museum, which showcases the works of Colombia's most well-known artist, Fernando Botero, are two of the area's most popular museums. Take a stroll down these alleys, and you'll see colorful murals, discover cozy cafes, and feel the city's rich history.
2. Monserrate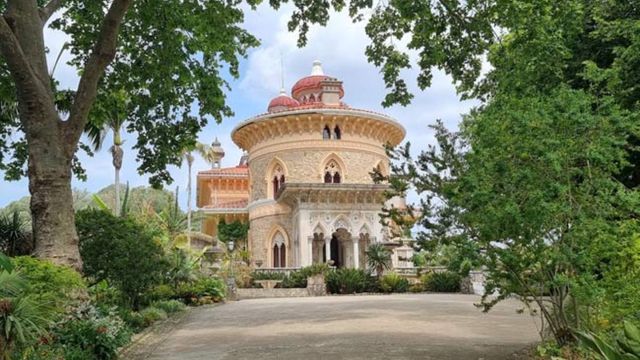 Take the cable car or funicular to the top of Monserrate for a spiritual experience and sweeping views of Bogota. This famous hill rises 3,152 meters above sea level, making it the perfect vantage point for watching the sun rise or set over the city.
See More:
At the peak, you'll find a church that serves as a destination for pilgrims, as well as a lively market selling traditional Colombian goods and delicacies.
3. Usaquén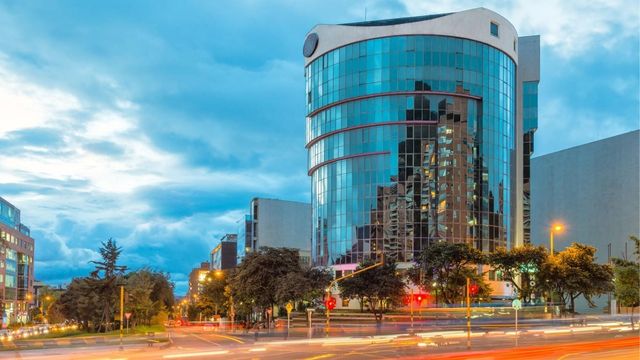 This picturesque area is famous for its antique shops, chic boutiques, and lively Sunday flea market. Take in the sights, taste the fare, and check out the galleries and museums. Usaquén is a cultural haven away from the hustle and bustle of the city.
4. The Zipaquirá Salt Cathedral
The Salt Cathedral is a breathtaking underground architectural wonder hewn out of a salt mine not far from Bogota. It's a spot where geology, history, and spirituality all meet.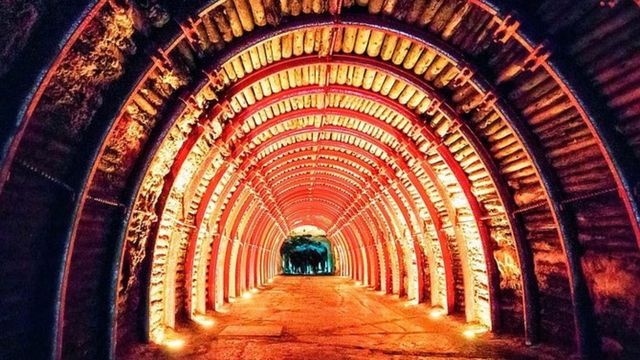 The cathedral is well-known for its breathtaking salt sculptures and underground chambers. The significance of this one-of-a-kind location can be better appreciated by taking a guided tour.
5. The Botanical Garden of Bogota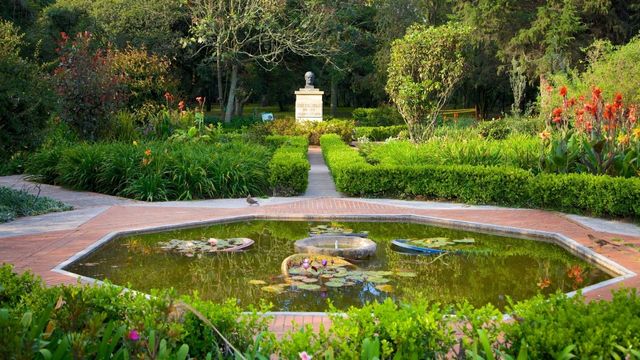 The Bogota Botanical Garden is a wonderful place to visit if you're looking for peace and learning about nature. It offers a tranquil escape from city life and is home to a wide variety of plants, including native Colombian species.
6. Museum of Colombia's National History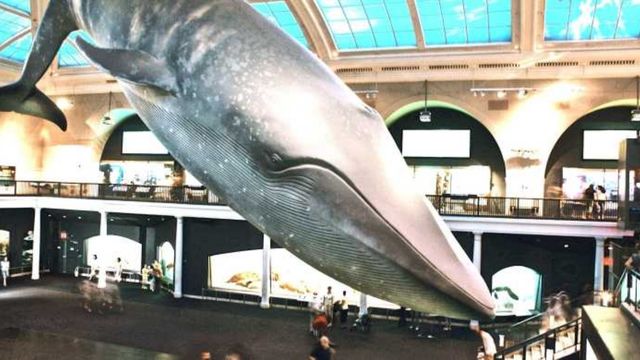 The National Museum of Colombia is the country's oldest museum and is home to numerous priceless works of art and artifacts. It's a great spot to gain insight into Colombia's history and culture.
7. Shopping Center Andino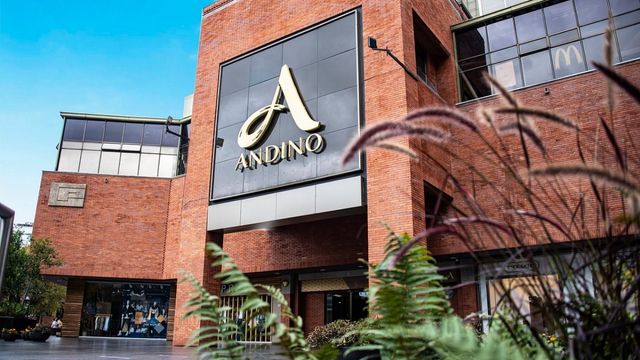 See More:
Andino Shopping Mall, among the many shopping centers in Bogota, stands out for its upscale boutiques, restaurants, and overall ambiance. It's the best place to get a taste of Colombian style or just go shopping.
8. Tower of Colpatria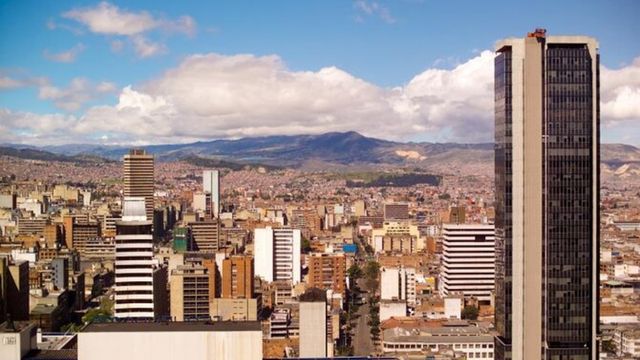 The Colpatria Tower is the place to go if you want to see Bogota from above. The highest building in the city, this landmark skyscraper features an observation deck with breathtaking vistas in every direction. When night falls and the city lights up, it's a sight to behold.
9. Metropolitan Park of Simon Bolivar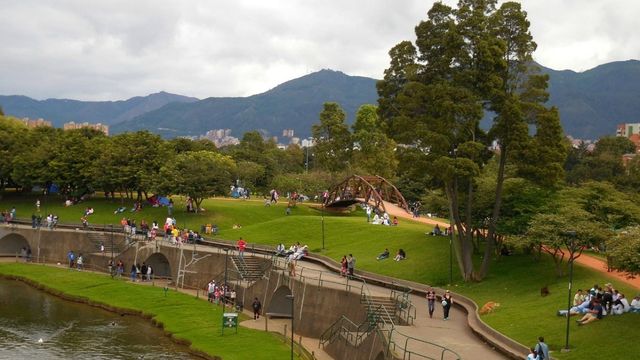 Outdoor enthusiasts will love this massive urban park. A great place to unwind and take in some fresh air, the lake is perfect for a brisk jog, bike ride, picnic, or quiet afternoon reading.
10. The Chorro de Quevedo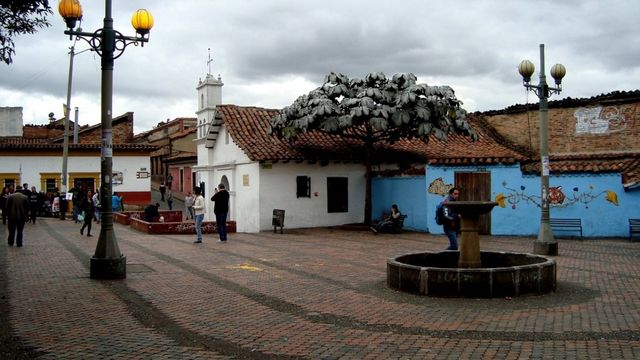 Chorro de Quevedo is a lively square in Bogota's La Candelaria neighborhood where you can wrap up your trip.
This area is a hive of artistic expression, musical performance, and exciting nightlife. Enjoy a traditional Colombian meal while taking in the sounds of up-and-coming bands and the vibrant atmosphere of the city.
Conclusion
Bogota is a city of contrasts, where natural beauty coexists with pulsating culture and historic landmarks. Bogota is a great place to visit if you want to learn about the local culture, see some beautiful scenery, or explore some historical sites.
These attractions are only the beginning of your exploration of this fascinating city. The best of Bogota awaits, so prepare your bags.