A trip to Amritsar is like hitting gold in terms of travel. Amritsar, the largest city in Punjab, is one of India's most spiritual cities. Every day, tens of thousands of devoted Sikhs and cultural tourists alike travel to Amritsar for one reason: to visit the iconic Golden Temple. Nothing beats strolling around the gleaming structure and sitting down with dozens of other visitors for a shared lunch from the temple's large, volunteer-run kitchen.
Top 10 Best Places to Visit in Amritsar
You can go on an expedition to Pakistan's border and observe the daily Wagah Border Ceremony, eat delicious Punjabi food, meander around the funhouse-like Mandir Mata Lal Devi, and tour the Summer Palace. In addition, Amritsar is a great place to shop for Indian textiles.
1. The Golden Temple
The Golden Temple, a two-story temple plated in actual gold and encircled by a 5.1-meter-deep man-made lake, is Amritsar's undisputed top attraction. This legendary holy sanctuary is one of the most sacred places in the world for Sikhs, many of whom undertake a journey to the temple at least once in their lives.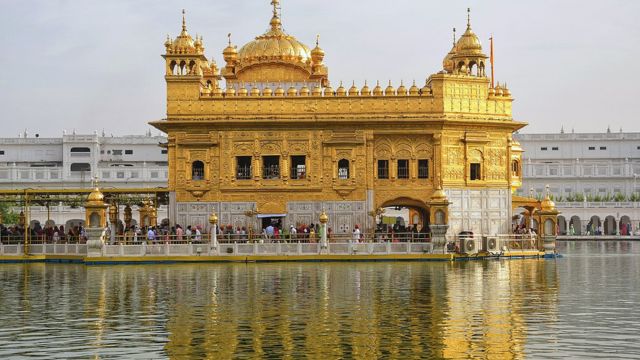 To enter the Gurdwara complex, which houses the Golden Temple, you must cover your hair, remove your shoes, and step through a little stream of running water to cleanse your feet. Then, as devotees chant and bathe in the pool, you'll walk clockwise on the inlaid marble road that borders the pool.
2. Wagah Border Ceremony
A 31-kilometer trip west from Amritsar's city center will take you to the Pakistani border, where a strange border-closing ceremony takes place every afternoon at twilight.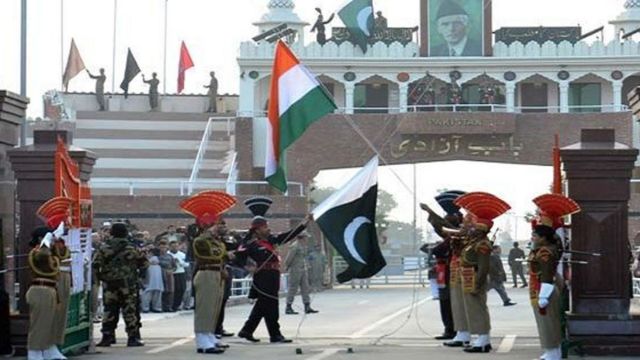 The Beating Retreat Ceremony is an elaborate spectacle of goose-stepping guards from the Indian Border Security Force and the Pakistan Rangers saluting each other, lowering and folding their flags, and locking the border gates.
Know the Top 10 Best Places to Visit in Hyderabad 2023!
The experience allows travelers (usually seated in a separate VIP section after flashing their foreign passports) to view the significant disparities between Pakistan and India. On the Pakistan side, men and women sit separated in stadium-style seating, and the atmosphere is much more subdued.
3. Partition Museum
The year 1947 was a watershed moment in Indian history. It was not only the year India got independence from Great Britain, but it was also the year it separated into two separate states, India and Pakistan–an event known as the Partition of India.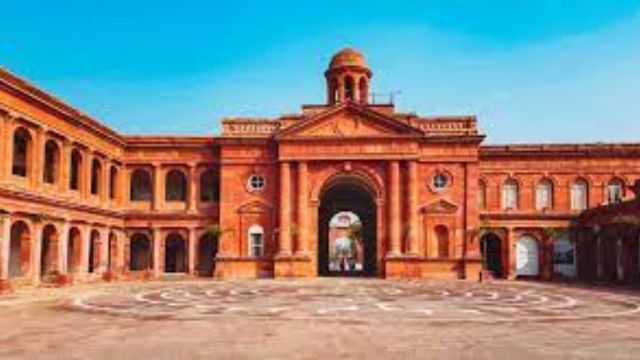 Tourists in Amritsar can study this watershed period in history at the Partition Museum, the world's first institution dedicated solely to partition. It includes a frightening collection of newspaper clippings, antique photographs, and oral histories from those who witnessed the bloodshed that led to the partition of the two countries, as well as the resettling of refugees following the event.
4. Punjabi Restaurants
Punjabi cuisine is famous around the world for its spicy curries, pillowy bread, and tandoori-fired meats. There is no better spot to partake in this colorful feasting custom than Amritsar.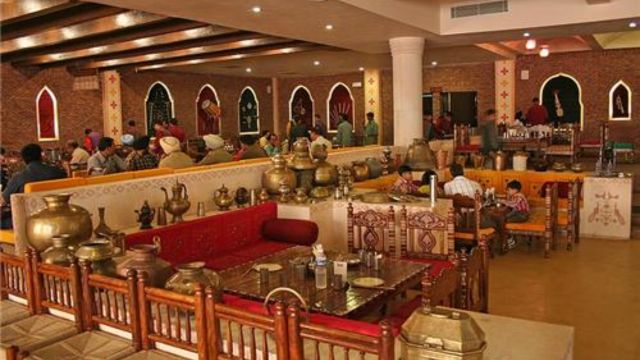 Bharawan Da Dhaba, immediately next to the Partition Museum, serves delectable Amritsari kulcha (mildly leavened flatbread) packed with Indian cheese or potatoes and served with spiced chickpeas.
5. Mata Lal Devi Mandir
The Mata Lal Devi Mandir is as strange as the Golden Temple is lovely. According to legend, women who visit this Hindu shrine devoted to the female saint Lal Devi might increase their fertility. Non-devotees, on the other hand, compare the labyrinthine attraction to a funhouse.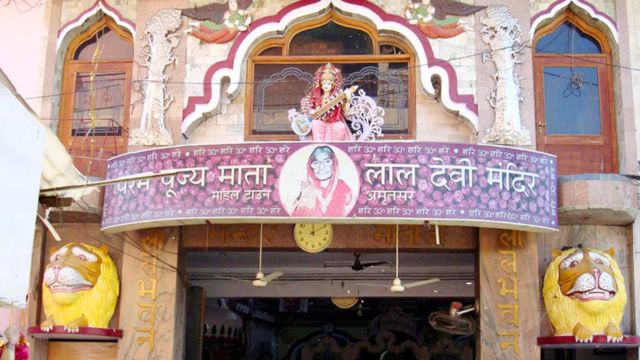 You'll walk through the gaping mouths of funhouse-style animal carvings, see enormous wooden cobras, and crawl through a flooded cave to reach Lal Devi's shrine.
6. Jallianwala Bagh
Jallianwala Bagh, located behind the Golden Temple, is an important tourist attraction in Amritsar.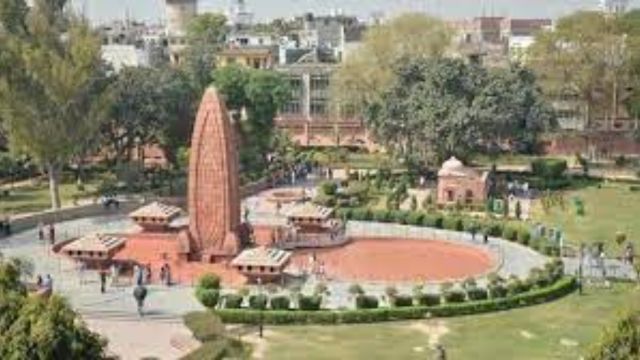 The public park honors the estimated 1,500 individuals killed or injured in 1919 when British soldiers were ordered to open fire on peaceful protesters demanding the release of imprisoned Indian Independence Movement leaders. There are still bullet holes in the walls where hundreds of victims huddled to avoid the shooting.
7. Baba Atal Tower
Despite being overshadowed by the nearby Golden Temple, Baba Atal Tower is a worthwhile Amritsar destination in its own right. The building is an architectural masterpiece, with nine octagonal floors stacked 40 meters high, making it one of Amritsar's tallest structures.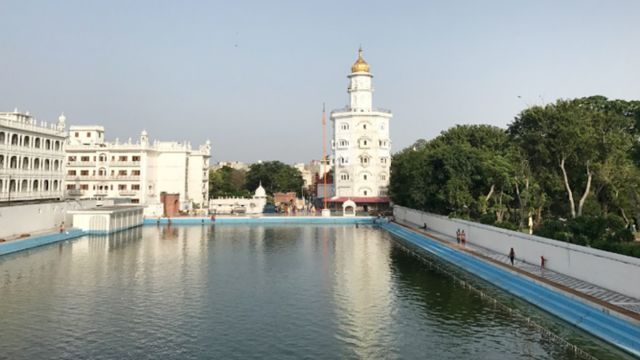 Top 10 Best Tourist Places In Uttarakhand: How Can You Visit There, Check-In-Detail!
The Baba Atal Tower is named after Atal Rai, the son of a Sikh guru. According to legend, Atal Rai achieved the miracle of raising someone from the dead and then gave up his life in penance for interfering with God's work.
8. Ram Bagh Gardens
Looking for a peaceful respite from Amritsar's bustling streets? Visit Ram Bagh Gardens, a large public park. The green space is overflowing with unique plants, flowers, and trees, as well as relaxing water features teeming with goldfish.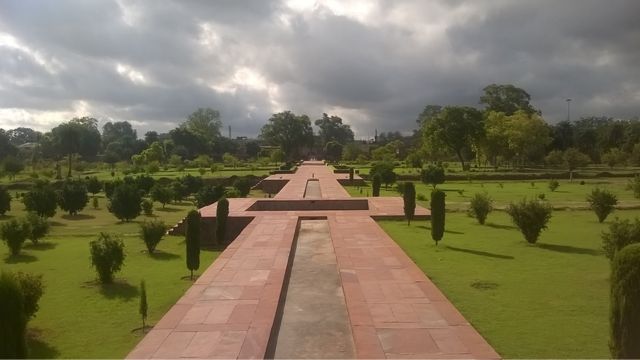 There are numerous monuments throughout the grounds, including one commemorating Ranjit Singh, the early 1800s leader of the Sikh Empire.
9. Khalsa College
Visit Khalsa College on Grand Trunk Road in Amritsar if you enjoy architecture. The historic educational institution also serves as a premier example of 19th-century Indo-Saracenic architecture, a fusion of Western European aesthetics with the exuberance of Indian and Persian forms.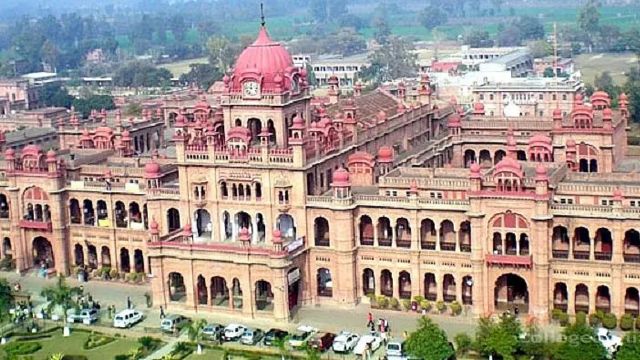 Khalsa College's magnificent main edifice is spectacular, with exquisite onion domes and scalloped archways, and has been used as the background for numerous Bollywood films.
10. Gobindgarh Fort
The Gobindgarh Fort, which is more than 250 years old, has become one of Punjab's most recognizable icons. The cultural site dates back to a time when the Indian subcontinent was divided into small territories ruled by monarchs. At one point, 12,000 men guarded the fort to safeguard Amritsar from potential invaders.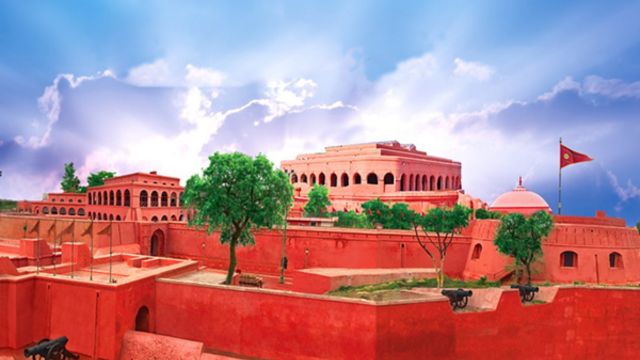 In recent times, Gobindgarh Fort has been turned into an educational attraction devoted to Amritsar's history and culture. The complex houses four museums, including a Warfare Museum displaying rare weaponry, a Turban Museum describing regional headgear, and a Sikh Art Museum. After dark, stay for the stunning light and sound performances projected on the fort's Colonial Bungalow.
Conclusion
Amritsar is the holiest city for Sikh pilgrims, it attracts visitors of all faiths and interests. The Golden Temple, Akal Takht, Jallianwala Bagh, and Gobindgarh Fort are all popular attractions to visit in Amritsar.
While the Old City to the south of Amritsar station is filled with historical monuments and sights such as the Golden Temple, the North side of Amritsar is filled with expensive restaurants, hotels, and spacey neighborhoods, as well as other brilliant indicators of the city's contemporary affluence.