While people in the northern hemisphere shiver through the long, dark days of winter, celebrations on the African continent are just getting started. There is a good reason why December is such a hectic month in Africa. The occasional rains bring welcome relief from the heat and a sprinkling of greenery.
The greening of the dry, yellow plains from the Serengeti to the Kalahari Desert triggers massive animal migrations. Predators gather en masse to feast on the migrating herds, producing nature's greatest show. Trees and plants blossom into their full leafy beauty as migratory birds fill the vast skies with tropical color and bird song.
Whether you're planning to visit the pristine waters of the Seychelles or the undeveloped beaches of Mozambique, this time of year is ideal for a beach vacation anywhere in the Indian Ocean. We suggest combining a trip to see wildlife or historical sites with some beach time.
Best Places to Visit in Africa in December
Without further ado, here are our top recommendations for December travel in Africa:
1. Sabi Sand in South Africa's Kruger National Park
This private reserve is the best place in Southern Africa to see wildlife, and it shares an unfenced border with Kruger National Park, the crown jewel of South Africa's safari offerings.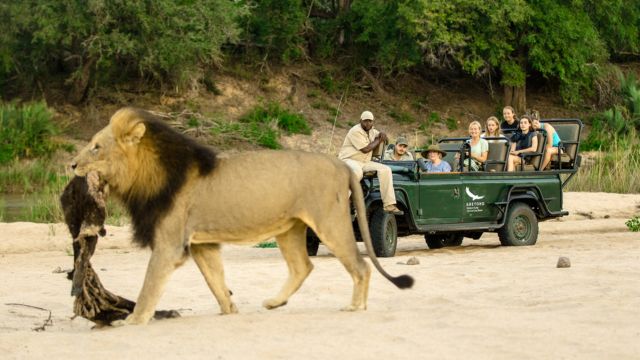 If seeing leopards, those elusive creatures with spots is on your list of must-sees, there is no better place on Earth than the Sabi Sand Private Game Reserve.
2. Rwanda's Volcanoes National Park
Volcanoes National Park is the "birthplace" of gorilla trekking and offers a once-in-a-lifetime opportunity to see mountain gorillas. Rwanda is the best place to see mountain gorillas because it is home to more than half of them.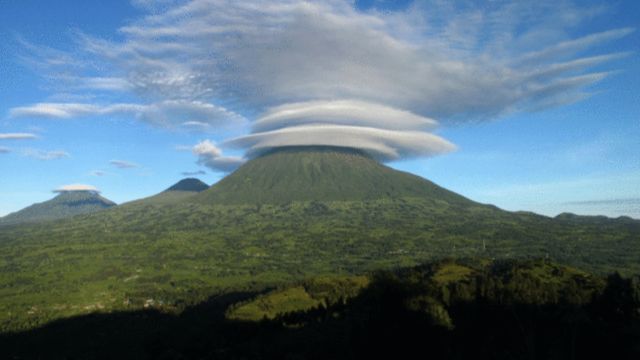 Considering the high demand and the low number of issued trekking permits, it is recommended to begin planning your trip to Rwanda eight to twelve months in advance. Don't let this once-in-a-lifetime chance pass you by; arrange your gorilla safari right away.
3. South Africa's Cape Town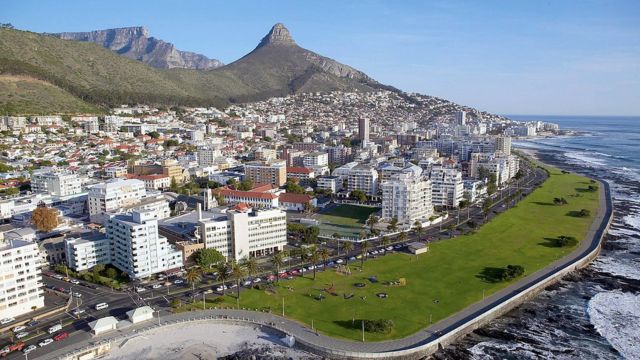 Cape Town is among the best African destinations in December. Tourists, explorers, and high-fliers all flock to this enchanted location. It's not hard to see why Mother City is consistently ranked among the world's best cities, what with its famous flat-topped mountains, white sand beaches, abundant vineyards, waddling penguins, and bustling waterfront. Every time someone visits Cape Town, they leave wanting to come back for more.
4. Tanzania's Zanzibar
Zanzibar is home to beautiful beaches and calm, warm waters. The variety of five-star beachfront hotels available makes this the ideal vacation spot. This tropical paradise consists of a string of islands off the coast of Tanzania.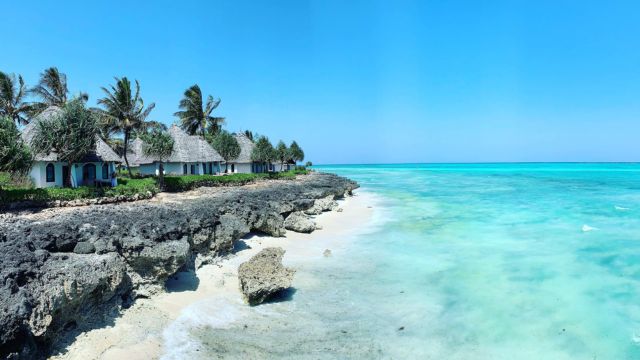 Before Arab sultans ruled the islands for several decades, during which time they assimilated with the local Swahili population, the island was an important stop on the spice trade route between Asia and Africa. You can sense the fascinating essence of this fascinating blend of cultures in the food, the buildings, and the way of life.
See More:
Stone Town is a UNESCO World Heritage Site because of its abundance of Indo-Arabian architecture. In addition to lazily lounging on the island's immaculate beachfront, tourists can also explore the town's winding, narrow streets. You could also try some of the local fare at the night market in Forodhani Gardens, which is located on the water's edge opposite the House of Wonders.
5. South Africa's Tswalu Kalahari
Located in the far north of South Africa, Tswalu Kalahari is home to a safari like no other. A trip to Tswalu in December is the stuff of legends, with its clear blue skies, golden and crimson sunsets, green grass, and intense ruby dunes. In December, all guests will have their own personal safari guide and vehicle.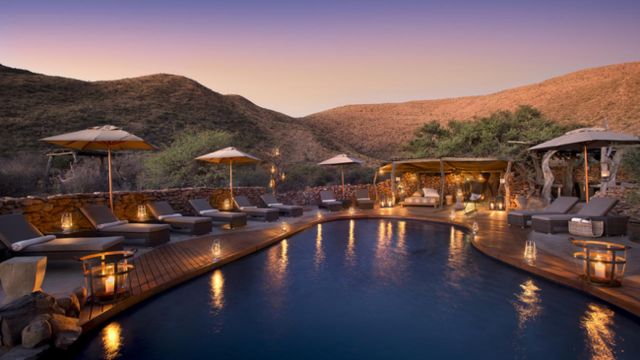 If you've ever fantasized about having a private and secluded safari experience, Tswalu is your best bet. You won't find another park with as much variety in its animal life as this private reserve. Traditional safari animals such as black-maned Kalahari lions, meerkats, Cape foxes, and pangolins can all be found here.
6. Northern Sudan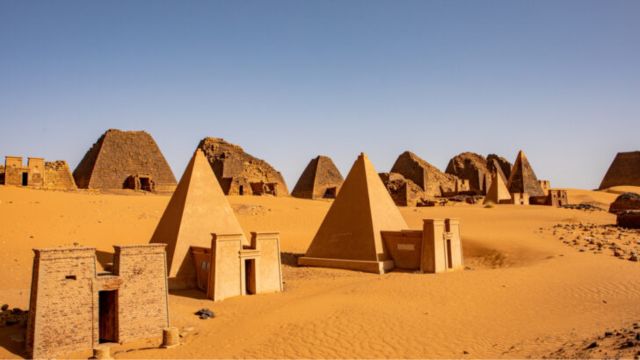 Northern Sudan is not the first place that comes to mind when planning a vacation, but the region's cultural wealth and intriguing history make it an unforgettable and alluring option.
7. Seychelles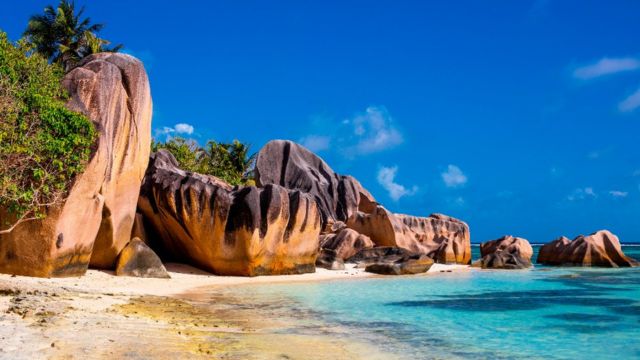 Luxury vacationers and newlyweds can choose from a wide variety of incredible resorts and lodges, making this an ideal stopover or final stop on a trip through eastern or southern Africa.
See More:
Make this Christmas one to remember by getting in touch with one of our destination specialists if any of these amazing and varied locations interest you.
8. East Africa's Zanzibar
Zanzibar is an exotic melting pot of history, culture, and stunning scenery. Temperatures in December average around 31 degrees Celsius, making it an ideal time to escape the harshness of winter. Visit the historic district of Stone Town and immerse yourself in its rich culture by perusing the local markets, landmarks, and architecture.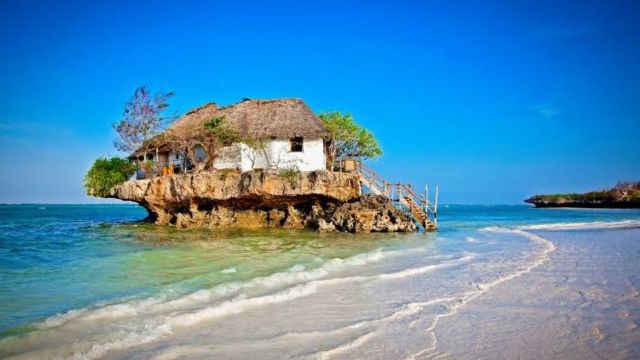 If you're feeling more adventurous, head to the waterfront night market at Forodhani Gardens, located right next to the House of Wonders. Relax at one of Stone Town's tranquil beachfront afterward; they're a must-see on any trip there.
9. Southern Africa's Botswana
Outdoorsy types should make Botswana one of their first stops in Africa. Botswana is one of the best places in Africa to go on a safari because of the country's high concentration of wildlife. In December, when highs reach 32 degrees Celsius and lows drop to 17 degrees Celsius, the weather is at its most agreeable.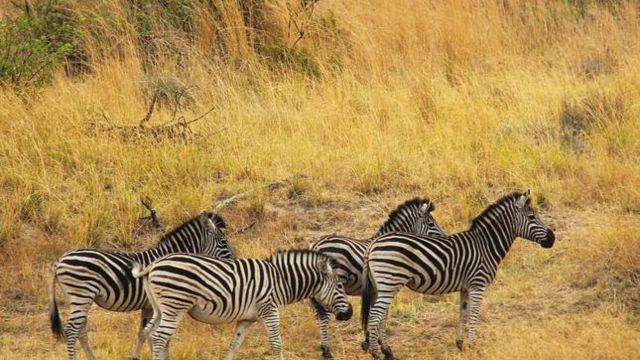 Traveling through its national parks on a safari will allow you to see some of Africa's most iconic animals, such as lions, giraffes, and elephants. The sunsets you'll see on a safari in Botswana will blow your mind.
10. Mauritius in East Africa
One of the best places to visit in Africa in December is this island country in the Indian Ocean, about 2,000 kilometers southeast of the coast of Africa.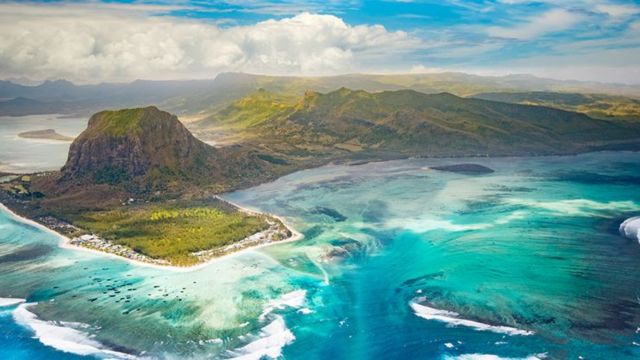 Temperatures in the range of 23 °C this month make it ideal for visiting the area's beautiful beaches, verdant forests, and colorful coral reefs. Pack lightly because this is the ultimate vacation spot, complete with stunning scenery, soft sand beaches, and plenty of sunshine.
Conclusion
Numerous African destinations are at their peak in December. In Europe and the Americas, the transition to fall and winter means shorter days and cooler temperatures. We are fortunate that Africa lies south of the equator. This is the warm season.
The Serengeti and the Kalahari Desert go through a similar transformation from arid yellow plains to verdant green fields as the seasons change. Predators gather in large numbers to feast on migrating animals, making for a thrilling spectacle.