The ancient Gaelic festival of Samhain also influenced many other Halloween traditions that we still practice today. It was observed at the end of October to mark the beginning of the shorter days and the change in the seasons.
People had the impression that there was a particularly thin line separating this world from the afterlife. With the arrival of Irish and Scottish immigrants, this celebration eventually changed into a lighter-hearted event. By the 20th century, it had evolved into the candy-loving, pumpkin-carving, costume-wearing holiday that everyone is familiar with today.
Best Places to Visit for Halloween With Family
Even though Halloween has a complicated and lengthy history, it is widely observed in vibrant and exciting ways. Here are some of the best locations in the world to celebrate Halloween this year.
1. Ireland
Halloween's roots can be found in Celtic festivals like Samhain. It comes as no surprise that the Irish have a fantastic Halloween. Fortune-telling, bonfires, fruitcake consumption, and, of course, dressing up are all common traditions.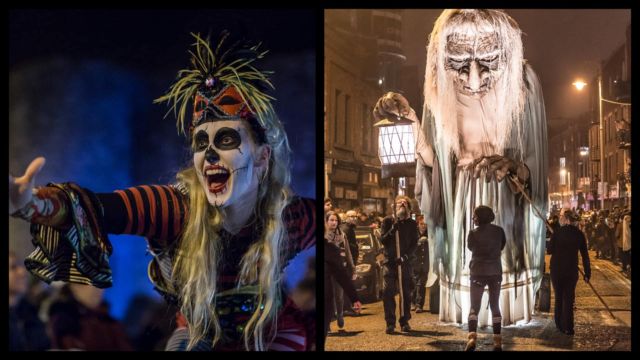 The Banks of Foyle Halloween Carnival, the largest Halloween celebration in Europe, is held in Derry City, Ireland. Haunted houses, ghost tours, parades, horror storytelling, and much more are available here. There are also pumpkin carving competitions at the Spirits of Meath festival in Meath, which is more laid back.
2. Scotland
Scotland shares a Celtic heritage with Ireland and has a number of Samhain-related customs. Many of these traditions persisted even after the arrival of Christianity.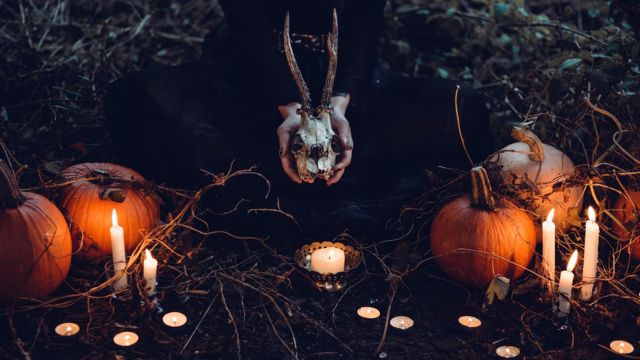 These include "guiding," in which kids dress up and knock on doors carrying turnip lanterns in exchange for candy or coins, and apple dunking, in which you have to take an apple out of a bucket of water using only your mouth.
See More:
The creepy vaults, hidden passages, and unsolved mysteries of Edinburgh's Royal Mile should not be missed if you are planning a trip to Scotland for Halloween.
3. England's London
Although there are many eerie castles and haunted places in England, London is the best place to be on Halloween. Lonon puts on a ton of celebrations throughout the city for the occasion thanks to its many gloomy dungeons, historic structures, and eerie attractions.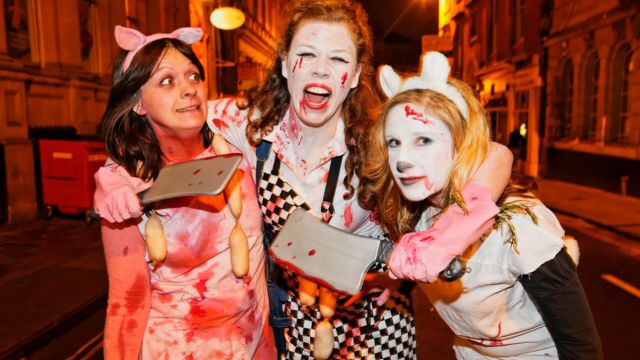 The spooky London Dungeons and the Jack the Ripper Walk, which travels through East London's former haunts of the Victorian serial killer, are two of the most well-liked attractions. Numerous celebrations and events also take place, including the Richmond Park horse-drawn rides, the Camden Halloween Carnival, and a great deal more.
4. Romania's Transylvania
The home of Count Dracula, the most well-known vampire in the world, is the ideal location to celebrate Halloween. Join the throngs of tourists who swarm to Transylvania to celebrate Halloween in the shadow of Bran Castle (the real Dracula's Castle) if you're looking for a truly spooky Halloween.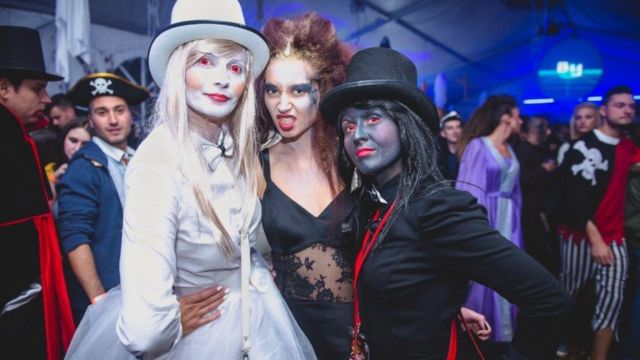 In addition to this, the lovely country of Romania has many other eerie castles and a plethora of events in the capital, Bucharest. On November 1 and November 30, respectively, Romanians also observe the "Day of the Dead" and the Feast of St. Andrew, which share many traditions with the traditional All Hallow's Eve.
5. Italy
All Saints Day and the subsequent All Souls Day are significant holidays in Italy. While regional celebrations differ, one of the most well-known is in Venice. Although it might seem like an unusual place to spend Halloween, its residents dress up for the occasion and travel to the numerous haunted islands nearby.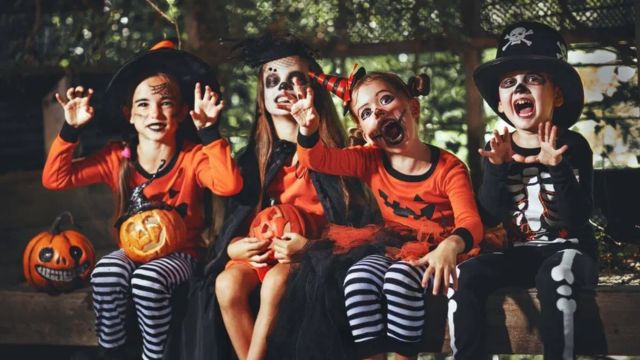 Additionally, numerous extravagant masquerade balls are frequently held in honor of the event. Corinaldo, which bills itself as the Italian Capital of Halloween, is another option. This town hosts an annual fire festival on the evening of October 31 and is full of creepy attractions.
6. Prague, Czech Republic
One of Europe's most magnificent Gothic cities is Prague. It also has an eerie and slightly macabre allure thanks to its beautiful medieval architecture and winding lanes.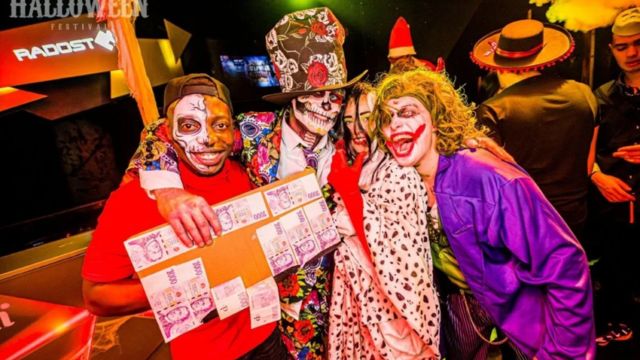 For those who enjoy Halloween's scarier side, the town is rife with spooky local legends, haunted cemeteries, and even a Torture Museum. Even though Halloween isn't generally a big deal in the Czech Republic, there are always fun ways to celebrate in Prague.
7. Belgium
Halloween has quickly gained popularity throughout Belgium. While most towns host festivals with eerie decorations and costume parties, Brussels goes above and beyond. Red paint is applied to a city pool, turning it into a "bloodbath," where kids in costumes can swim around. Numerous parties and ghost tours are also available.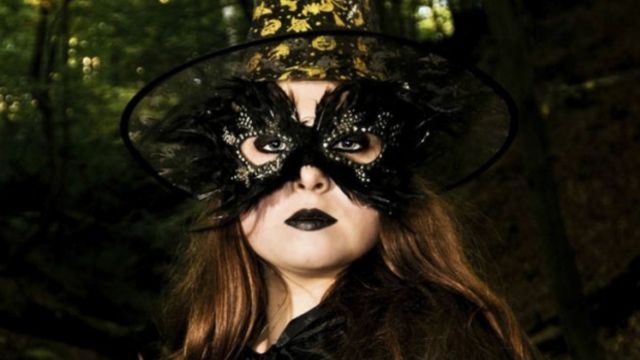 Another well-liked location is Ostend, which is known as "Belgium's Halloween city" due to its numerous spooky events, eerie costume parades, and other activities.
8. Amsterdam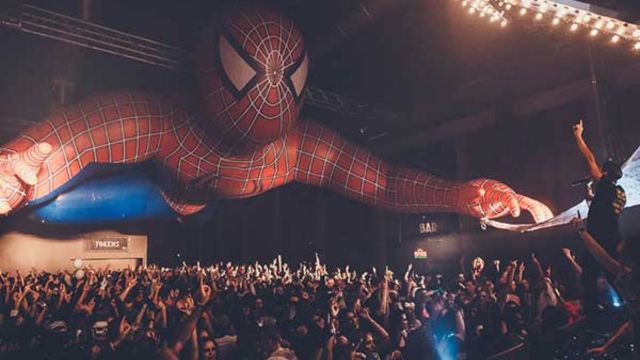 Amsterdam has something for everyone to do on Halloween, whether it's a night of family-friendly entertainment or something more sophisticated (like the fetish extravaganza at Obscene Halloween).
See More:
The city also hosts themed events in cafes, restaurants, clubs, and even museums, along with some of the most imaginative costume parties. Also available to visitors are ghost tours, musical performances, and all-night horror movie marathons. Visit the fabled Monster Ball or the Amsterdam Halloween Festival if you can.
9. Mexico
The Day of the Dead, also known as Dia de los Muertos, is celebrated in Mexico on November 2. On this day, it is thought that the dead return to their homes to be with their families.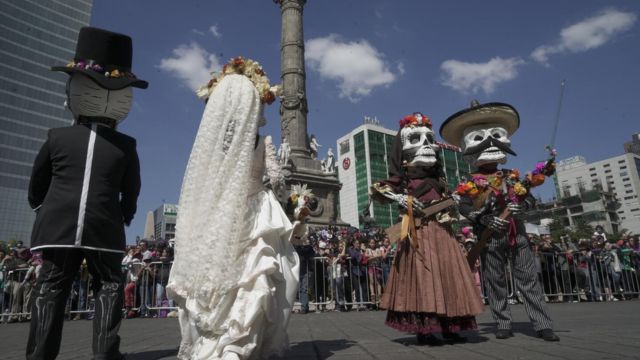 The celebrations last for three days (beginning on October 31) and feature a number of intricate rituals, as well as procession-like street stalls at night, candlelight vigils, and processions that resemble carnivals. The celebrations are best experienced in Oaxaca, Mexico City, Mixquic, and, surprisingly, Los Angeles in the United States.
10. New Orleans
New Orleans, one of the most haunted cities in America, is full of eerie places. The city is the ideal Halloween destination because of its strong ties to the occult and its love of eccentric costumes.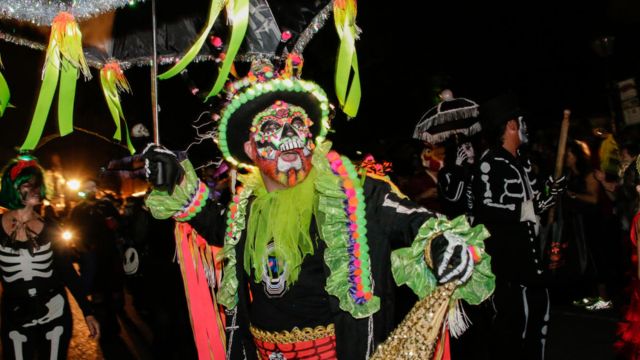 Throughout the season, there are numerous celebrations and events to attend, such as the renowned Vampire Ball, the Voodoo Music Festival, and the Halloween Spooktacular Family Concert. The parades on Bourbon Street are not to be missed. Additionally, you can go on a ghost tour of the old French Quarter.
Conclusion
The origin of the word "Halloween" can be traced back to the ancient European festival of All Hallows' Eve, which was observed on the eve of All Hallows' Day (also known as All Saints' Day), a Christian holiday.
People celebrated the hallows (saints, not magical things!) during this festival. People would even dress up as saints and knock on doors while reciting songs and requesting "soul cakes" — the precursor to trick-or-treating as we know it today.