Switzerland is a small country in Europe that borders Austria, France, Italy, and Liechtenstein. Even though it is small, it is one of the most popular places for backpackers all over the world to visit because of its stunning natural beauty. Exploring the Top Destinations for Culture and History"
You can see many mountains with snow on top, large green fields, green valleys, and mountains. Still, you need to know exactly what Switzerland is known for before you go there so you can plan your trip well.
10 Best Places to Visit in Switzerland
Switzerland is known for its beautiful and mesmerizing sights and places. But it can be an expensive place to visit. So, it can be helpful to plan costs in Swiss Francs. In November 2022, one Swiss Franc was worth about 86.32 Indian Rupees.
Here are some of Switzerland's most famous places:
1. Lucerne
One of the most popular places to visit in Switzerland is the wooden Chapel Bridge in Lucerne. A turquoise blue lake surrounded by mountains, covered bridges, frescoed historic buildings, waterfront promenades, and sun-drenched plazas, a medieval old town with bubbling fountains – Lucerne is the perfect place to start a list of Switzerland's tourist sites.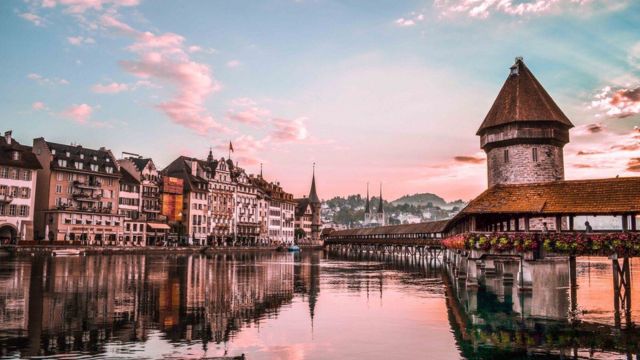 It has music events and concerts that only a few places in the world can match. Lucerne has everything: archaeology, history, fun, and information.
The Chapel Bridge, the Lion Monument, the annual International Music Festival, and the Swiss Transport Museum, which has a lot of displays about all kinds of transportation, including a train engine, are the main things to see.
2. Interlaken – Home To Flower Gardens
One of the most popular things to do in Switzerland is to take a train ride through the beautiful mountains of Interlaken. Lake Thun is to the west of Interlaken, and Lake Brienz is to the east. Some of Switzerland's best summer getaways are in this beautiful city. With 35 acres of open space, Hohematte is a masterpiece of urban planning.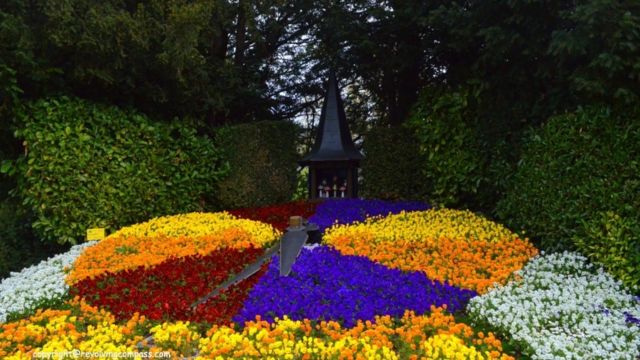 It has flower fields, hotels, and cafes in the middle of the town, as well as beautiful views that will stay with you forever. It is one of the most beautiful places to visit in Switzerland.
Railways, ski lifts, chairlifts, and cable cars are some of the most popular things to do. Snowboarding, cross-country skiing, paragliding over snow, and a paddle boat cruise around the lakes are also popular.
3. Jungfraujoch
Great Aletsch Glacier is on the list of UNESCO World Heritage Sites. The Great Aletsch Glacier, which is a UNESCO World Heritage Site, is near Jungfraujoch. There are also beautiful train rides to the Bernese Oberland and a scientific observatory on a viewing terrace at Jungfraujoch.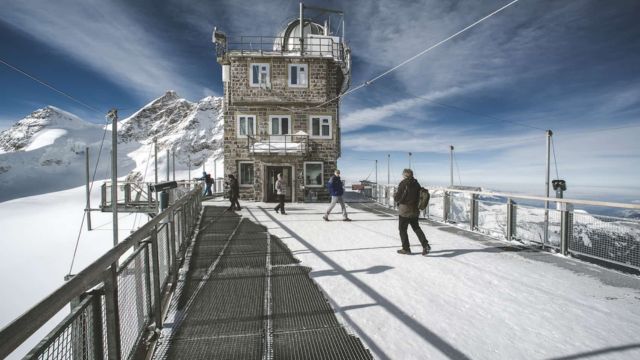 Even though the Great Aletsch Glacier is the longest in Europe, going there by train is one of the most unique things to do on rails in Europe. It is also the starting point for well-known hikes in the nearby mountains, and it is home to some of the oldest Swiss spas in history. Because of this, it is one of the most important places to see in Switzerland.
The Gletscherschlucht (Glacier Gorge) and the Opfelchüechliwag, a high-altitude trail from Holenstein to Brandegg that goes through flower fields, alpine meadows, and forests, are the three most popular places to visit.
4. Lake Geneva: Peace and Quiet Everywhere
Lake Geneva is the biggest Alpine lake in Europe. It is on the border between Switzerland and France. The lake in the middle of the UN city is surrounded by promenades, parks, and gardens. The old town has a rustic charm that makes it a nice place to walk around and look at the old buildings. It is one of the most beautiful places to visit in Switzerland.
The clean lake, parks, Opera House, Grand Theatre, cute cafes, and the Montreux Jazz Festival in June and July are the main things to see.
5. The Matterhorn: A Cute Town
Matterhorn is a famous mountain in Switzerland. Near it is the charming town of Zermatt, which is a top international resort with horse-drawn carriage rides, cute chalets, and restaurants and hotels that are among the best in the world. The peak is 4,478 meters high and shares a border with Italy.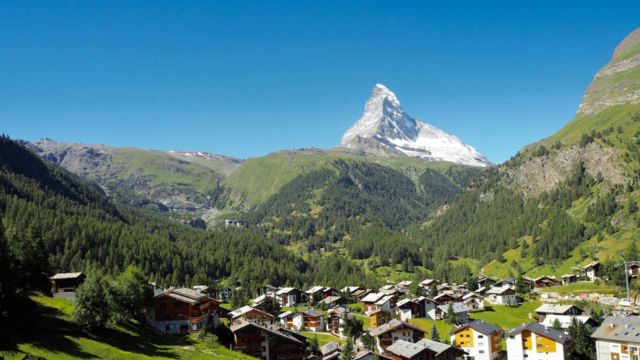 The four steep sides of the peak face the four cardinal directions. What's interesting is that the town has banned motorized vehicles to keep the air clean and keep the atmosphere calm. It is one of the most popular places for tourists to visit in Switzerland.
Top 10 Attractive Places to Visit in Singapore That Will Surely Make Your Journey Perfect!
Skiing on a 300-kilometer hill in the winter, swimming, tennis, and hiking, biking, and climbing in the nearby mountains are the main things to do.
6. Zurich
Zurich is the biggest city in Switzerland and a major transportation hub. It is at the northwest end of Lake Zurich. This place is a popular tourist destination in Switzerland because it has a lot of cultural treasures, such as small heritage shops, art galleries, cafes, and lively streets. The Elephant Park and Madagascar pavilion at this zoo makes it a great place for families to visit.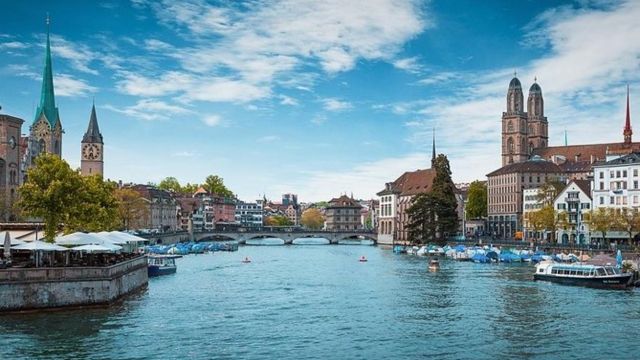 The Kunsthaus, which is a museum of fine arts, shopping on Bahnhofstrasse, the Gothic chateau, and the penguin show are the top things to do in Zurich.
7. Swiss National Park
The Swiss National Park was started in 1914 and is one of the most well-known places in Switzerland. It is one of the oldest parks in the Alps of Engadine Valley. It is made up of 170 square kilometers of pine forest in the mountains.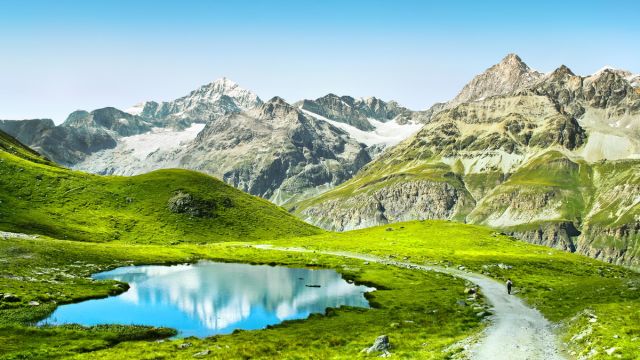 It is a great place for nature lovers to see more than 5,000 kinds of animals, such as marmots, red deer, chamois, ibex, and foxes. Flower-filled hollows, bushes, streams, limestone cliffs, and mountain walks are the main things to see.
8. The Chateau de Chillon in Montreux
Chateau de Chillon is a must-see for tourists in Switzerland because it has such a beautiful design. Artists like Lord Byron, Jean-Jacques Rousseau, and Victor Hugo have written about this building gem.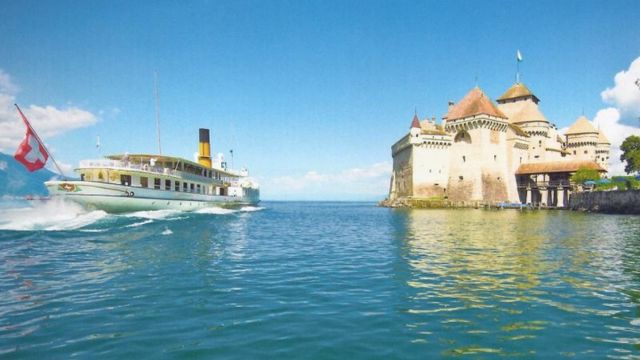 Chateau de Chillon, or Chillon Castle, is on the shores of Lake Geneva. It has been a source of inspiration for artists for hundreds of years. About 25 houses make up the complex. They are grouped around three courtyards. It is one of the most unusual places to visit in Switzerland.
9. St Moritz – Skiing Spot
St. Moritz is one of the best mountain places in the world. It has crystal-clear lakes, glaciers, snow-covered peaks, alpine forests, and sunny days. The small town has been the site of two Winter Olympics. It looks out over the blue Lake of St. Moritz.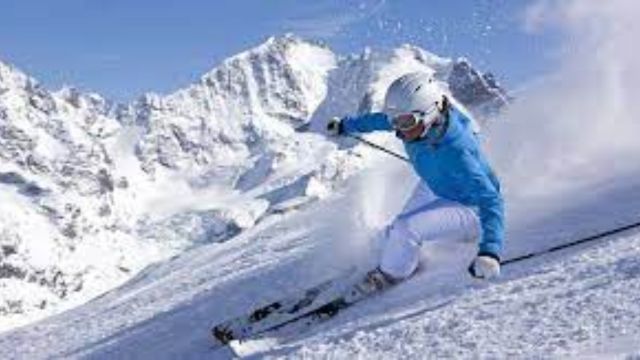 Health resorts, a lake, climbing, biking, skiing, skating, and snowboarding on a glacier, bobsledding, and tobogganing on the famous 1.2 km long Cresta run are the main things to see and do.
10. Bern, Switzerland
Bern is the right mix of old and new. It has both the charm of the old world and the freshness of a world that has changed. Cobbled streets that lead to the churches, beautiful views, and fountains from the 16th century all work together to keep visitors there for a long time.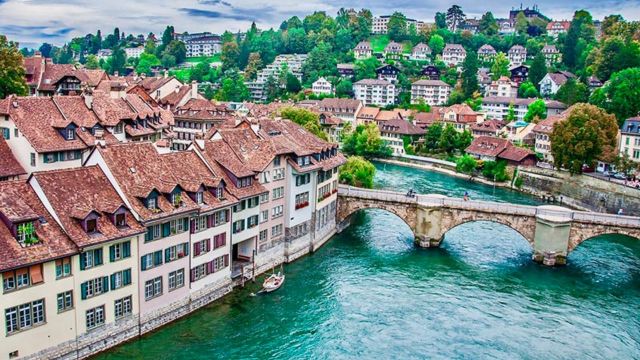 The tallest church, the Zytglogge medieval clock, the Rose Garden, the Bern Museum of Art, and Bear Park are the top places to visit.
Conclusion
Switzerland is a truly wonderful place to visit. Swiss can be put in front of Federer, cheese, candies, cakes, watches, knives, banks, and even romantic childhood dreams. Switzerland, just so you know.
Switzerland is a dreamland that looks like a mix of all the fairy tales you could ever imagine. There are beautiful alpine frames coming out of storybook villages, sparkling blue lakes, and cute little towns.