The rising summer sun paints the canvas with purple and blue hues as it reflects off the vast stone temple complex and the surrounding jungle. The country has it all, from heritage temples to picturesque beaches and unspoiled islands. Be aware that every season is ideal for visiting Cambodia, except summer.
If you want to go on a summer vacation in Cambodia but have been told not to, turn down the music. This guide will explain why you should visit Cambodia in the summer.
Why Cambodia is the Most Beautiful Destination in Summer?
Here are some of the reasons why Cambodia in the summer is an ideal destination for all visitors.
1. Summer Tourism in Cambodia is Rather Low

The peak tourist season runs from November to February, followed by a protracted dry spell. As a result, expect to see very few people in Cambodia throughout the summer.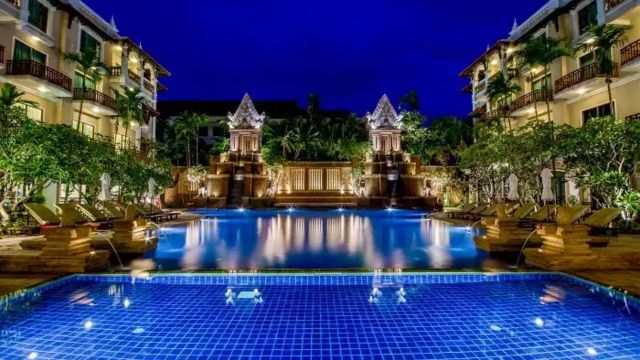 2. Hotel and Flight Prices Are Also Reduced
With fewer tourists visiting Cambodia in the summer, hotel prices have followed suit. To entice travelers, Cambodian hotels and resorts offer reduced rates. Flights to Cambodia are also less expensive.
Know the Top 10 Best Places to Visit in Hyderabad 2023!
3. The Beaches Are Stunning and Provide a Variety of Exciting Water Activities
Summers are ideal for exploring Cambodia's many beaches and islands. The breeze is lovely, and the beaches are uncrowded. Visitors to Cambodia in April, May, and June can enjoy a variety of aquatic activities. The water is not as chilly as it is in the winter, and the rains do not interfere with snorkeling activities.
4. Longer Days in the Summer Offer More Time to Explore Cambodia's Outstanding Tourist Attractions
Amazing Spung tree covering the remains of Cambodia's Preah Khan temple
Cambodia has a huge list of locations to visit. There are temples from the Khmer period on the list of UNESCO World Heritage Sites. Then there are Cambodia's beaches, islands, and other tourist attractions. And you can only visit most of these spots before the sun goes down.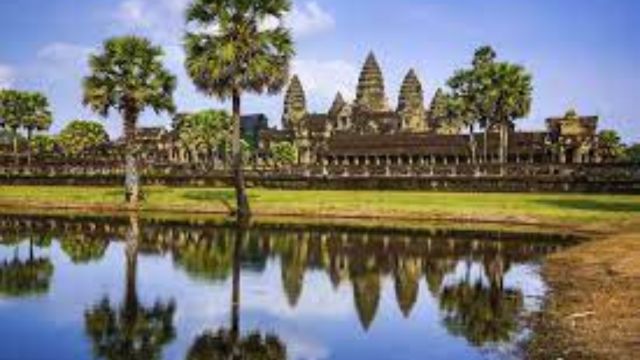 So, you can either visit more destinations in a day or extend your stay to guarantee that you don't miss out on any attractions. And with the longer days, you'll be able to visit many locations in a single day.
5. Sit on the Fcc Balcony to Cool Off and Unwind at the End of a Hot Day
Locals and visitors relax and enjoy beverages on a sunny evening at FCC Cambodia. After a day of sightseeing in the summer weather, the Foreign Correspondent's Club restaurant and bar is a great spot to unwind. The gastropub is recognized for its fusion cuisine, live music, and beer – just enough to relax and chill off.
Get Ready to Know the 10+ Best Places to Visit in Europe!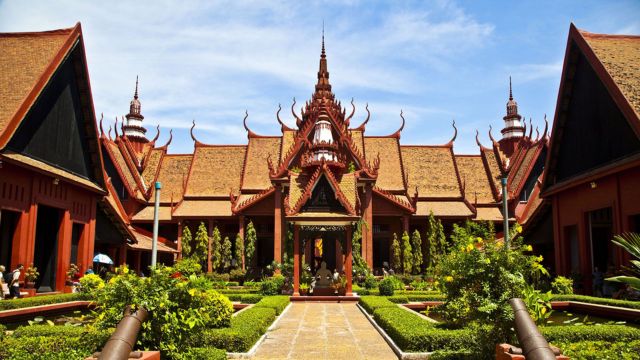 Timing: 6 a.m. to 12 a.m.
6. You Will Still Have Time to Experience Cambodia's Nightlife
A late-night image of the Eclipse Sky Bar with the magnificent nighttime sky in the background. Of course, you may enjoy Cambodian nightlife at any time of the year.
However, the experience is improved if you visit these spots after a hot day in Cambodia in the summer. What's more, there's more. The other months may be too chilly or too rainy, ruining the laid-back atmosphere of the country's nightlife. People dancing at Cambodia's posh JJs Playground.
7. Summer in Cambodia is Not So Horrible
A summer weather snapshot in Cambodia. Before we finish, we'd like to dispel the tired notion of visiting Cambodia in June, May, or April. While the temperatures may be a little higher in May and April, summer in Cambodia is never truly intolerable. In fact, it begins to rain in the latter half of May, resulting in a further reduction in Cambodian temperatures.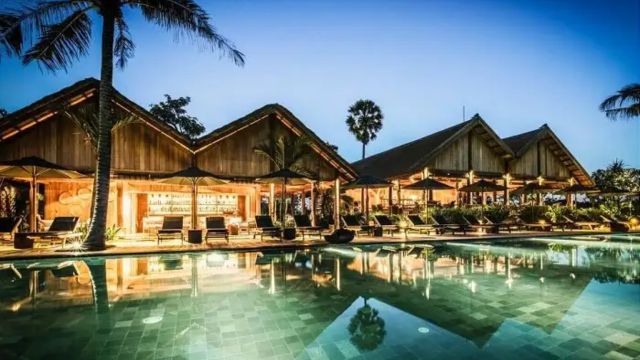 And, while the weather in Cambodia is such that heavy rainfall begins in the late summers, it does not stay long. It rains briefly in the late afternoon or evening, creating small, really short windows of stunning skies with black clouds and amazing displays of thunder and lightning.
Why You Should Visit Cambodia?
Cambodia is a must-see destination for everyone looking for a unique and culturally diverse experience.
The country is home to the world-famous Angkor Wat temple complex, an awe-inspiring example of ancient Khmer architecture and one of Southeast Asia's most famous archaeological sites. Cambodia, with its friendly natives and low pricing, offers an outstanding vacation experience that should not be missed.
Know the Top 10 Fascinating Best Places to Visit in Coorg 2023!
Cambodia is a largely Buddhist country, therefore it is critical to respect local customs and traditions. When visiting temples or religious locations, please dress modestly. It's critical to see your doctor before your trip to verify you're up to date on vaccinations and have any essential prescriptions.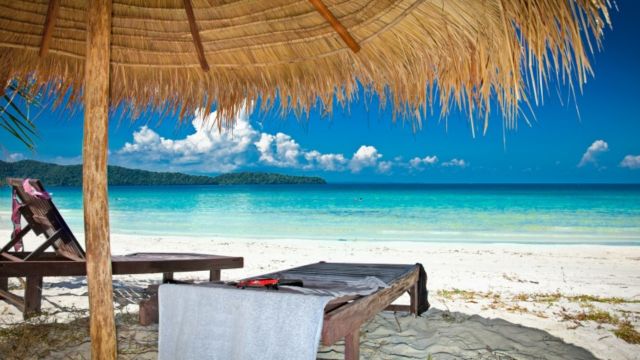 Cambodia provides a wide selection of accommodation alternatives, from inexpensive guesthouses to luxury hotels. Cambodian cuisine is great, but be cautious of street food and tap water. Cambodia is generally a safe nation to visit, but it is always a good idea to take basic safety precautions.
Why Cambodia is a Popular Tourism Destination?
Cambodia is well-known for its iconic Hindu temple, Angkor Wat. You will fall in love with the sunrise here. Tourists are drawn to this area by the colonial architecture, tropical beaches, and enchanting beauty. The best season to visit Cambodia is from November to March when there is very little rain.
What are the Greatest Places to Visit in Cambodia?
Some of the top sites to visit in Cambodia are Phnom Penh, Banteay Srei, Krong Siem Reap, Angkor Wat Temple, Krong Kaeb, Krong Kampot, Bokor Hill station, Oudong, Krong Poi Pet, and Banlung.
Conclusion
The mysterious land of historic wonders, enticing beaches, developing urban centers, beautiful mountains, rivers, and islands lies at the heart of Southeast Asia. Hello and welcome to Cambodia! A country that has surmounted numerous challenges to become one of the region's top vacation destinations.
Allow its beauty to captivate you, culture to interest you, nature to cure you, and energy to stimulate you with a well-timed trip that allows you to enjoy the most of what the country has to offer.