Every year at the same time, our TV plans change. As the end of the year approaches, more horror, thrillers, and jump scares start to air. Well, American Horror Story does it better than any other show. The 12th episode, "Delicate," has fans hooked and stars Kim Kardashian and Emma Roberts.
Fans of the Ryan Murphy show have grown to love how weird, wonderful, and scary the original series was. More recently, the show's spin-off has also captured viewers' attention.
The show that goes along with the original, American Horror Stories, debuted in 2021 and is about to get its third season, which is coming out very soon. When is the show coming back to TV in the UK? In the US, it will be back for Halloween holidays. Find out by reading on.
How to Watch American Horror Stories in The UK?
The third season of American Horror Stories starts on Hulu in the US on Thursday, October 26th as part of its Huluween event. Fans of the show in the UK will have to wait a little longer to get their scary fix, though.
The season is set for release here in the UK on Wednesday 29th November.
Disney announced earlier this month that the new four-part run will all come out at once on Disney Plus. This will make for a great winter binge-watch.
Fans in the UK will have to wait a little while longer, but the show, which is once again created by Ryan Murphy and Brad Falchuk, has a lot in store. On Disney Plus, you can now watch the first two seasons of American Horror Stories as well.
What Is American Horror Stories Season 3 About?
Lisa Rinna with a brown coat on Lisa Rinna. Photos by Dimitrios Kambouris for NYFW: The Shows.
This spin-off is different from American Horror Story in that each show is about a different scary story. That means four shows with brand-new stories. There will be four shows this season, and their names are Daphne, Tapeworm, Organ, and Bestie.
According to Deadline, Lisa Rinna, an actress and star of "Real Housewives of Beverly Hills," will be in charge of the cast of "Tapeworm." However, the specifics of her job are still being kept secret for now.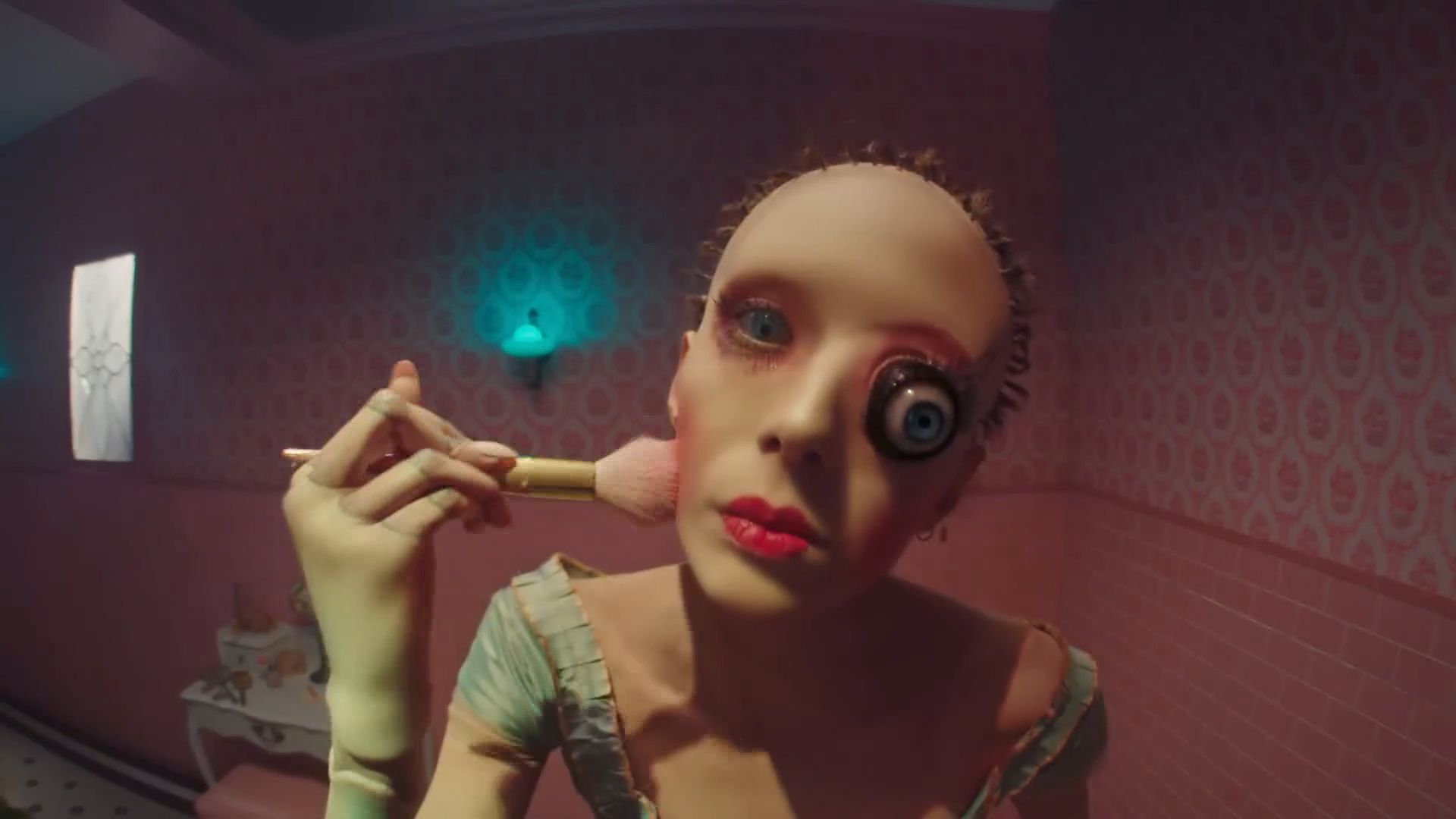 The video gives us a hint of what each episode will be about, but the official synopses say that Bestie is about a young woman who just lost her mother and makes an online friend who she doesn't know much about.
Daphne will look into a case of an AI smart device that becomes connected to its owner. The third episode, Tapeworm, is about a model who is very driven and will do anything to get ahead.
Organ is the fourth movie. It's about an online dating app blind date that goes badly, and as we can see from the video, the main character gets caught up in a strange market for organs.
As usual for AHS, the four episodes will have a lot of twists and turns and will likely keep you up at night. We can't wait!
Read More: Queer Eye Season 8 Release Date: Get Ready for More Drama and Romance!
American Horror Stories Season 3 Trailer
Here is the video for season 3 of American Horror Stories. It gives us a sneak peek at some of the scary (but fun) stories that are coming. You should see the video for yourself. The third season of American Horror Stories will be available on Disney Plus on November 29, 2023. It costs £7.99 a month or £79.90 a year to join Disney Plus.
You can read more about Fantasy here or look at our TV Guide and Streaming Guide to see what's on.
You can try Radio Times magazine today and get 10 issues for just £10. Sign up now and get a special issue of Radio Times to enjoy the 60th anniversary of Doctor Who. Listen to The Radio Times Podcast to hear more from TV's biggest stars.