This new movie about Napoleon Bonaparte will be released in theaters in 2023 and on Apple TV Plus after that. Ridley Scott is a famous British director who has made epic historical plays like Gladiator, Kingdom of Heaven, and Robin Hood. In 2023, he is making a movie about the life of the cruel French leader Napoleon Bonaparte.
Joaquin Phoenix, who played The Joker, is playing the famous French ruler, and Vanessa Kirby is playing his true love, Josephine. But while the story is viewed through the prism of their often volatile relationship, that doesn't mean it will shy away from showing some of Napoleon's famous fights in all their bloodthirsty glory.
What is the Release Date of the Napoleon Movie?
Napoleon is an expensive movie that will open in theaters around the world on November 22, 2023, which is Thanksgiving in the US. It will also be shown later on Apple TV+. At the time there's no word on when we'll be able to catch the movie on Apple TV+ but keep an eye on this page and we'll update you as soon as we hear anything.
Who Are The Filmmakers Of Napoleon Movie?
As we've already said, Napoleon will be directed by Ridley Scott, making him the latest Hollywood great to work with a streamer. Scott is one of the most respected directors in the business. He has made a lot of hit movies.
He has been nominated for four Academy Awards: three for Best Director for his work on Thelma & Louise, Gladiator, and Black Hawk Down, and one for Best Picture for The Martian.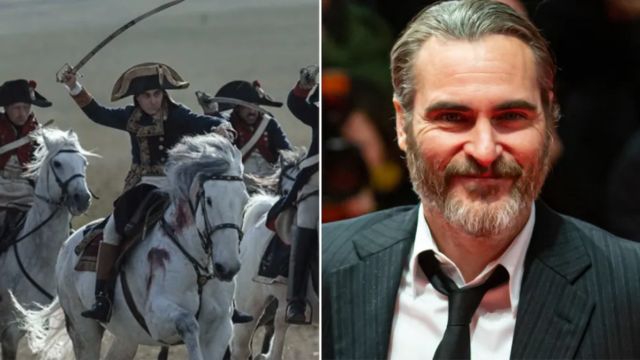 He is known to work across all genres with Alien, Blade Runner, Prometheus, Hannibal, and American Gangster, being among his most recognizable pictures. He is making Gladiator 2 for Paramount right now. It will come out in theaters on Thanksgiving weekend in 2024.
Read More: Mr Zoo Keeper's Release Date: Cast | Storyline | Trailer And Where to Watch!
There are the following cast members in the Napoleon Movie such as:
Joaquin Phoenix as the French Emperor Napoleon Bonaparte.
Vanessa Kirby as the Empress Joséphine Tahar Rahim as Paul Barras
Caulaincourt, an ambassador and close friend of Napoleon, is played by Ben Miles. Ludivine Sagnier as Theresa Cabarrus, Madame Tallien, celebrity.
Matthew Needham as Napoleon's brother Lucien Bonaparte.
Youssef Kerkour as Marshal Davout, one of Napoleon's best commanders.
Phil Cornwell, who played Sanson "The Bourreau," hung the king of France from a guillotine.
Tsar Alexander was played by Édouard Philipponnat.
What's the Plot of Napoleon Movie?
Napoleon will tell the story of Napoleon Bonaparte's rise and fall through his rocky relationship with Empress Joséphine. The original plot summary for Napoleon from Apple Studios reads:
"Napoleon" is an original and personal look at Napoleon's early life and his quick, cruel rise to power as emperor, seen through the lens of his addictive and often violent relationship with his wife and one true love, Josephine.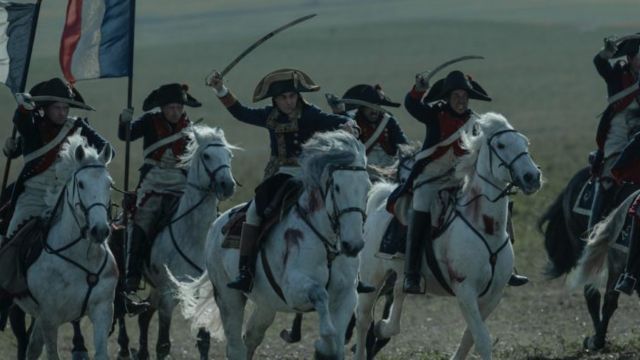 The movie shows Napoleon's famous battles, his relentless desire, and his amazing strategic mind as a great military leader and war visionary. The film's original title was Kitbag, but in January 2022, it was changed to Napoleon.
What to Expect From the Napoleon Movie?
On July 10, Sony Pictures and Apple TV+ released the video on YouTube. It starts in France in 1793. As Napoleon gets more power, the historical story shows how he becomes king and how his relationship with Josephine changes.
Read More: Fast X OTT Release Date in India: Trailer | Production Status | How to Watch!
The movie shows how they meet, and as time goes on and Napoleon gets more power, he slowly turns into a monster. "I am meant for greatness. "Those in power will only see me as a sword, though," he says. The amazing trailer ends with a scene where Napoleon tells his men to shoot when they realize they are walking on ice.
Is there a Napoleon Movie Trailer?
Yes, the Napoleon trailer from Apple TV Plus is here, and it shows huge war scenes, power battles, and a love story that takes over everything.
Watch Here: Official Trailer of Napolean Movie
What Are the Ratings of Napoleon's Movie?
The MPA has given Napoleon a rating because it has strong violence, some disturbing images, sexual material, and short language. This makes it about the same as most of Scott's other movies, since he hasn't made a PG-13 movie since 2015's The Martian.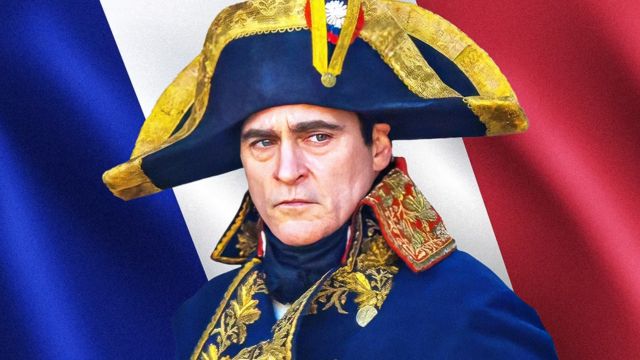 Conclusion
The official description of the movie says, "Napoleon is a big-budget action drama about the rise and fall of the famous French Emperor Napoleon Bonaparte, who is played by Oscar winner Joaquin Phoenix.
The film shows Bonaparte's relentless rise to power through the lens of his addictive, volatile relationship with his one true love, Josephine. It also shows his innovative military and political strategies in some of the most exciting battle scenes ever filmed. Click the link for more information.