A Japanese dark anime show called Goblin Slayer is based on a dark fantasy light book series of the same name. The twelve-episode first season premiered in Japan on October 7, 2018. The final show of the first season aired on December 30, 2018. Even though there were problems, fans liked the first season.
In 2020, a movie called Goblin Slayer: Goblin's Crown was made based on the anime. It wasn't as good as the first season, but it did have some amazing moments. Since the release of the film, the fans have been asking just one question.
Goblin Slayer Season 2 Release Date Confirmed
When the show officially announced that there would be a second season, it was said that it would come out sometime in 2023. We now know when it will come out. Goblin Slayer X's official account stated that the anime's second season will start airing in Japan on October 6, 2023. Along with that, it shared a brand-new image of the monster hunting party's new look.
Goblin Slayer Season 2 Cast
The second season of Goblin Slayer will see the return of many fan-favorite characters as well as some brand-new additions. The show's official announcement confirmed that the core cast and crew will be coming back for more. The below-cast members are returning for Goblin Slayer season 2:
Yuichiro Umehara as Goblin Slayer (Japanese)/Brad Hawkins (English)
Yui Ogura as Priestess (Japanese)/Hayden Daviau (English)
Nao Tōyama as High Elf Archer (Japanese)/Mallorie Rodak (English)
Yuka Iguchi as Cow Girl (Japanese)/Brittany Lauda (English)
Maaya Uchida as Guild Girl (Japanese)/Sara Ragsdale (English)
Yūichi Nakamura as Dwarf Shaman (Japanese)/Barry Yandell (English)
Tomokazu Sugita as Lizard Priest (Japanese)/Josh Bangle (English)
Yōko Hikasa as Witch (Japanese)/Amanda Gish (English)
Yoshitsugu Matsuoka as Spearman (Japanese)/Kyle Igneczi (English)
Goblin Slayer Season 2 Plot
The story arc that Goblin Slayer's second season will follow has not been fully described. In this way, too, the video doesn't show much except for the return of the Sword Maiden. The character and title still suggest that Goblin Slayer and his friends will be killing more of their old enemies.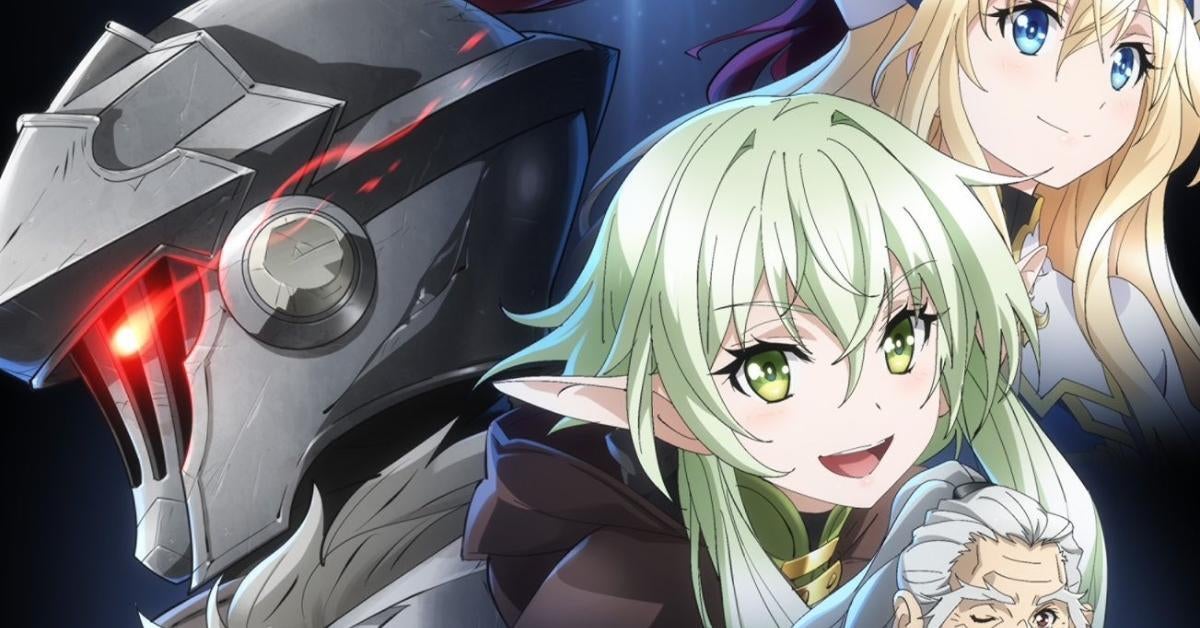 At the end of the first season, though, he agreed to go on a real journey with his friends. Based on the manga and light novels, this is the beginning of a slow but important change for the character.
Goblin Slayer Season 2 Trailer
AnimeUS released a short video for the next season earlier this year. It was a lot like the trailer for the first season, and it showed the basic idea behind the main character: "I'm not saving the world." It's just killing goblins for fun. After that, in August, the first full video came out, which, as expected, showed a lot of horrible goblin deaths.
The clip doesn't add much new information that fans won't already know. However, Sword Maiden may be returning to fight since she looks different and has a sword in her hands. All of Goblin Slayer's characters will also be back.
Read More: Minato Shouji Coin Laundry Season 3 Release Date: Get Ready for New Thrills!
Goblin Slayer Season 2: Where to Watch
Although there has been no official word, it looks like the second season will be shown on Crunchyroll. That's where the first season and the movie that came after it, Goblin Slayer: Goblin's Crown, premiered. Before Season 2 comes out, you can still watch the first season and the movie that went with it. The show might be added to Crunchyroll's upcoming season of simulcasts, but proof has not yet been given.