Even though the writers' strike in Hollywood is still going on, shooting for Deadpool 3 has begun. And it looks like it will be in theaters sooner than we thought since Marvel has set a new date for the film's release.
If the idea of Deadpool joining the MCU wasn't exciting enough, we also know that Hugh Jackman will be back as Wolverine in the third movie. Reynolds and Jackman have had fun making fun of each other over the official title of the third movie.
The Main Highlights of Deadpool 3
Deadpool 3 is currently being made, and fans can't wait for it to come out. Recently leaked photos and formal interviews with actors and crew members have made people curious about the interesting character and his comic timing that breaks the fourth wall.
| | |
| --- | --- |
| Release Date | 3 May 2024 |
| Cast | Ryan Reynolds, Matthew Macfadyen, Morena Baccarin, Hugh Jackman, Karan Soni, Rob Delaney |
| Main Genre | Superhero |
| Genres | Superhero, Action, Comedy, Sci-Fi |
| Studio | 20th Century Fox |
| Writers | Rob Liefeld, Fabian Nicieza |
Deadpool 3 Release Date: When will Deadpool 3 Come Out?
After many changes, the new release date for Deadpool 3 is May 3, 2024. Originally, Deadpool 3 was supposed to come out in theaters on September 6, 2024. Then, it was pushed back to November 8, 2024, and then it was pushed again six months earlier. In MCU terms, that puts the movie in Phase Five, right before Captain America 4 (now called Captain America: Brave New World) comes out in the summer.
Shawn Levy, who is making his third movie with Ryan Reynolds after Free Guy and The Adam Project, said in December 2022 that shooting should start "around" May 2023, and it looks like he was right.
Deadpool 3 Cast: Who Will be in Deadpool 3?
Well, Ryan Reynolds was always going to be back as Wade Wilson, aka Deadpool, and he's got some big names joining him. As was said above, Hugh Jackman will be making his MCU appearance as Wolverine. We still don't know exactly how it will work canonically, but we think there will be some multiverse things going on.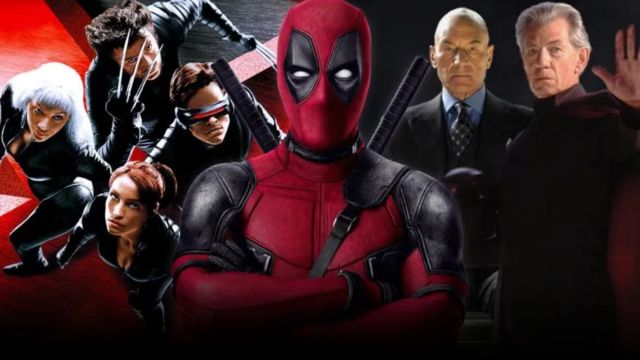 Back in December 2022, Jackman said, "All because of this thing they have in the Marvel world that lets them move around eras now, we can go back because it's "science." So I don't have to mess with the Logan storyline, which was important to me and probably to the fans, too."
Read More: Captain Miller Release Date: Which Stars Will Included in the Cast?
Reynolds has officially already made his MCU debut. He was in a commercial with Thor: Ragnarok character Korg and his name was also mentioned in the Avengers Campus Ride Avengers Assemble: Flight Force. Emma Corrin will play the main bad guy in the movie, which is a pretty cool new addition to the Marvel world as a whole. There are the following cast members in the Deadpool 3:
Stefan Kapicic – Colossus
Ryan Reynolds – Deadpool
Emma Corrin – TBD
Leslie Uggams – Blind AI
Brianna Hildebrand – Negasonic teenage warhead
Shioli Kutsuna – Yukio
Hugh Jackman – Wolverine
Morena Baccarin – Vanessa
Matthew McFadyen – TBD
What Will the Story of Deadpool 3 Be About?
Reynolds has said that the threequel is "looking to go in a completely different direction." He also said, "Often, they reboot or change a character maybe four movies too late."
Reynolds says that the character and plot could go in a whole new way in the sequel. The actor has said that the threequel is "looking to go in a completely different direction." He also said, "Often they reboot or change a character maybe four movies too late." Since time travel is a big part of Deadpool 2, the third movie could focus even more on this aspect and even use it to introduce the character to the rest of the MCU.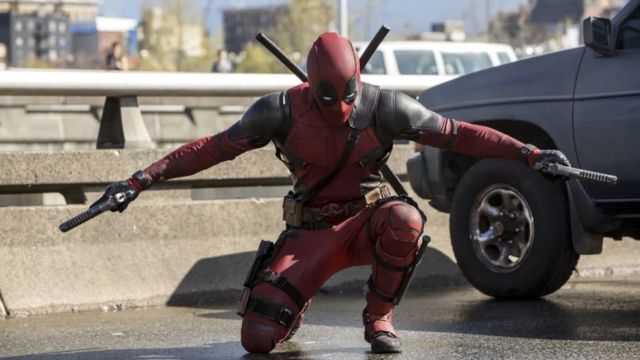 Based on the X-Men cameos and scenes from the set (see below), it seems possible that Deadpool will be meta about the characters' move from 20th Century Fox to the MCU. There's also a good chance that Deadpool and Wolverine will fight at some point.
When Will the Trailer For Deadpool 3 Come Out?
The third movie has started filming, but there won't be a video for a while, we're afraid. We're sure Reynolds will have a fun social media post planned for when the movie is being shot, though.
Read More: The Witcher Season 3 Release Date: Plot, Cast, And Where To Watch?
The movie Deadpool 3 will come out in theaters on November 8, 2024. Both Deadpool and Deadpool 2 can be watched on Disney+ right now.
Watch Here: Official Trailer of Deadpool 3
When and Where Will Deadpool 3 Premiere?
20th Century Fox has a picture of Ryan Reynolds as Deadpool. Deadpool 3 has had two different release dates. The movie was supposed to come out on September 6, 2024, but that date was later changed to November 8, 2024.
Disney made the surprising statement that the movie will now come out on May 4, 2024. That means it came out four months before the original date.
When And Where did Deadpool 3 Shoot?
The first set of pictures from 'DEADPOOL 3' will be released on July 6, 2023.
In May of this year, the cameras began to roll in London. This is not like the last two movies, which were shot in Vancouver, Canada. Most likely, filming will go on until the Fall.
Jackman has been busy training and has talked about some of the ways he eats to get bigger so that he can play Wolverine again.
Conclusion
The people who made the movie have said that Wade Wilson is a crazy person who dropped into a normal world. They also said that the movie would be fun to watch with Reynolds in it. On the other hand, Reynolds tweeted about how it's good to talk about mental health, which made people more interested in the movie.
The head of Marvel Studios, Kevin Feige, has also said that they might try to make the movie as good as Civil War, Infinity War, and Thor: Ragnarok. So, when Deadpool 3 comes out on May 3, 2024, it will be worth the wait. For any queries, ask in the below link.