As a city, Houston is rich in culture, offering a wide variety of cuisines, forms of art, and musical expression.
You shouldn't miss out on the other exciting destinations close to Houston while you're in town. Enjoy surfing, boating, and swimming at the coast, which is only an hour away.
Many beautiful parks are located close by, perfect for hikers and campers. Take your loved ones on an adventure through the wilderness and the marshes, and watch some birds. All of Texas's enchantment awaits you right here.
Best Places to Visit Near Houston
Direct flights from all over North America make Houston an attractive destination for weekend getaways. Houston and Galveston are less than an hour apart, so you can easily visit both for a unique urban and coastal experience.
Check out our compilation of Houston's finest tourist destinations for a full rundown of activities.
1. Waterpark Schlitterbahn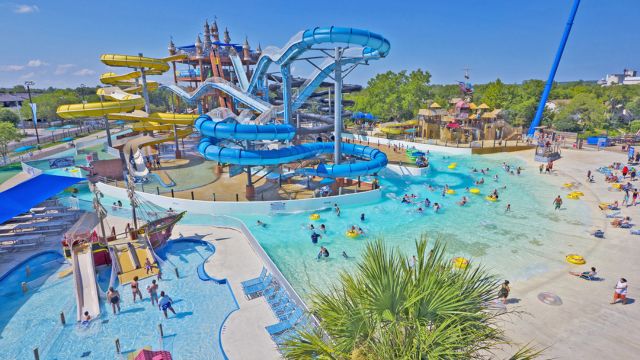 Schlitterbahn Waterpark is a fun destination for those in the Houston area. Some of the best water slides and rides in Texas can be found at this extremely popular waterpark.
See More:
A cabana is a nice place to rest and relax for the day. If you're looking for a weekend getaway from the city, Galveston is a great option.
2. Cypress Trails Ranch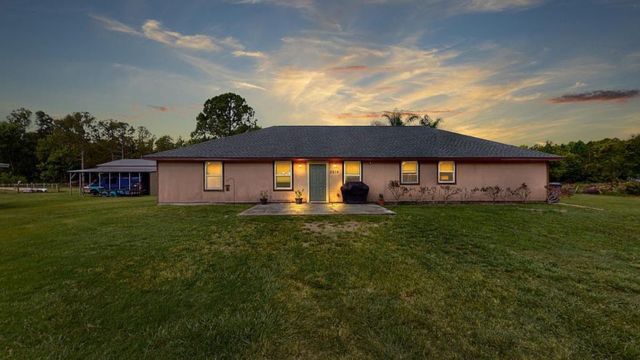 Visit a beautiful Cypress Trails Ranch on a sunny day if riding horses is your passion. Both inexperienced and seasoned riders are welcome. Everyone has access to training, and those who need it can even take riding lessons.
3. Island Excursion on an Electric Bike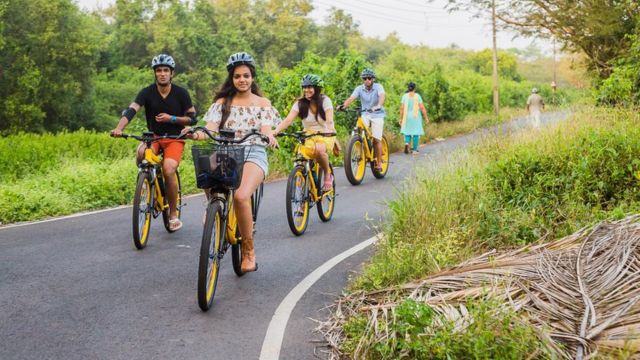 Private bike tours of Galveston Island allow you and your party to see the sights at your own pace. The island is full of natural wonders and historical sites waiting to be explored.
4. Houston's iFLY Woodlands Indoor Skydiving
There are a number of interesting places to visit in the Houston area. Did you always wish you could go skydiving but never did?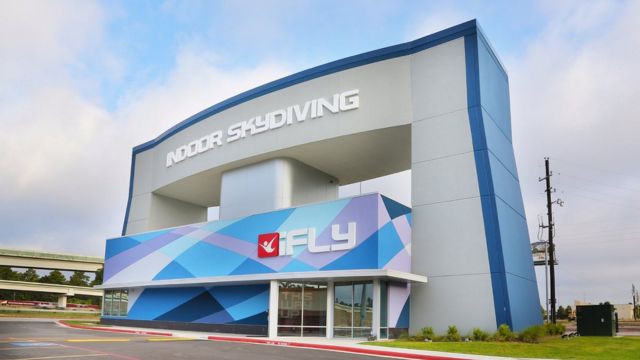 Experience the rush of skydiving without the inherent risks by trying indoor skydiving.
5. TGR Exotics Wildlife Park
You can see magnificent big cats and other exotic animals from all over the world in this fantastic park.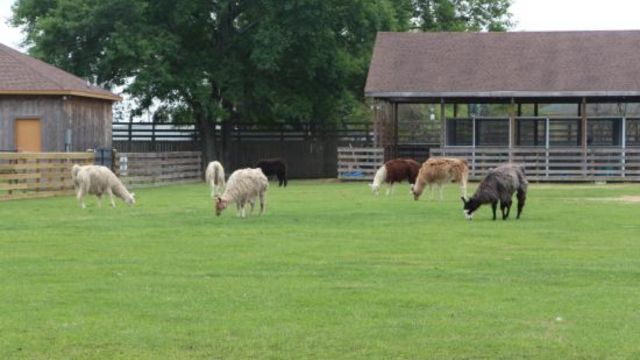 The 25 different species of animals at TGR Exotics Wildlife Park more than 100 in total.
6. Fort Travis Recreational Park
Day trips to Fort Travis Park are highly recommended for any history buffs reading this. Once a military installation constructed in the 19th century, the park now features barbecue grills, playground equipment, and more.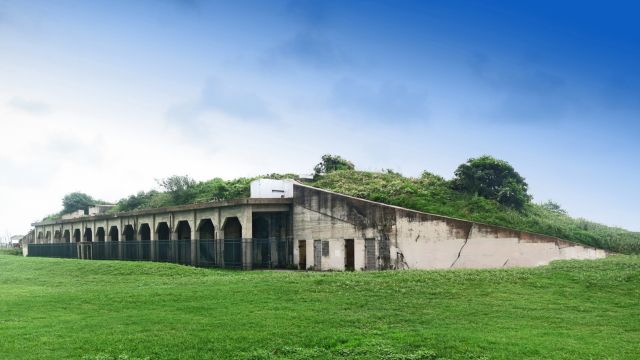 The historic site features the fort's ruins and underground bunkers. The significance of this site is commemorated with a plaque just inside the door.
7. Pedego Electric Bike Food Tour of Fulshear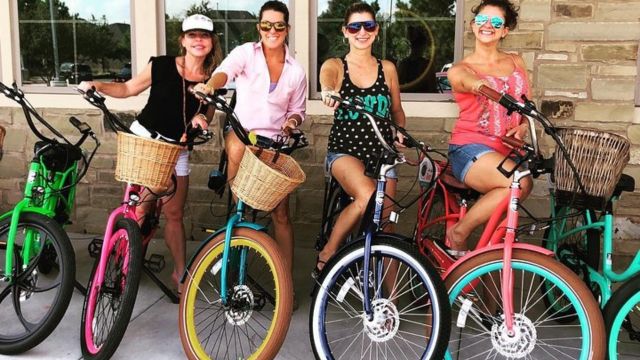 In search of a humorous excursion for your group? You could try the Fulshear Pedego Electric Bike Food Tour.
See More:
Beginning at Pedego West Houston, riders will embark on a short but delicious vino and eats adventure.
8. Scavenger Hunt with Zombies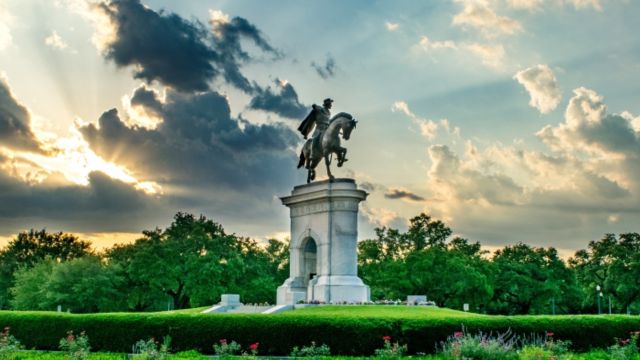 When the dead rise again, how do you stay alive? Have some fun on the road with the kids or the grownups.
The same thing holds true for a bachelorette party. Stick to the app's instructions to win all of the prizes. Located in the picturesque city of League City, this is just one of many things to see and do in the Houston area.
9. The Brazoria County Wildlife Refuge
Need to find a park or other green space close to Houston? Many different kinds of wildlife call this refuge home.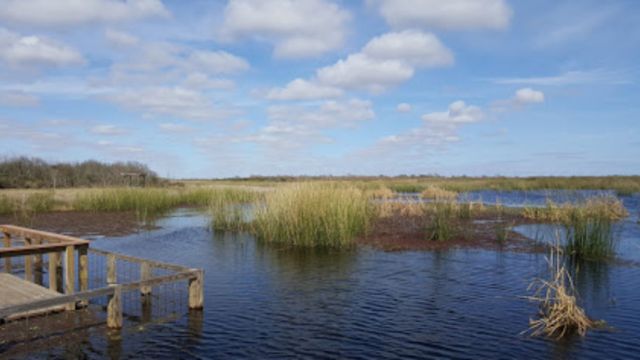 To take in the best scenery, hike the trails or paddle around in a kayak or canoe. Need to find a park or other green space close to Houston? Many different kinds of wildlife call this refuge home. To take in the best scenery, hike the trails or paddle around in a kayak or canoe.
10. Visit Brazos Bend State Park
To escape the hustle and bustle of the city, visitors can escape to Brazos Bend State Park, which is located just outside Houston, and spend the day hiking, biking, camping, bird watching, or catching a glimpse of the park's enormous American alligators.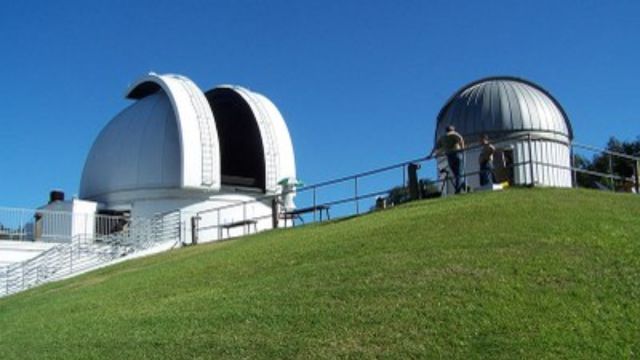 The dinosaur-like creatures are easy to spot in their natural habitat at Brazos Bend, as they tend to sun themselves near the park's two largest lakes, 40-acre Lake and Elm Lake. The park is home to the George Observatory, which offers three dome-shaped telescopes for nighttime stargazing.
Conclusion
The city of Houston is teeming with exciting opportunities for entertainment, education, and relaxation. Houston, the fourth-largest city in the United States, is home to the world-famous Space Center Houston, as well as award-winning chefs, thought-provoking museums, and beautiful green spaces connected by a bayou.
The Houston Livestock Show and Rodeo is a must-see if you're in town, and depending on when you visit, you might also catch a professional sports game.