Sicily is the biggest island in the Mediterranean Sea. It is at the tip of Italy's "boot," and the narrow Strait of Messina separates it from the rest of the country. Sicily is a mountainous island with rough terrain that has been tamed by ages of farming and cutting down trees. It is home to Europe's tallest active volcano.
The many different cultures that have ruled the island over its long past have also left their mark. While Mount Etna's rumbling is still a big draw for tourists, many come to Sicily to see its many archeological treasures.
What is the Best Part of Sicily?
Taormina is the best place for high-end hotels and beautiful scenery. Cefalù is the best place for families with kids (it's a small, friendly town with a great beach).
Catania is a fun city near Mount Etna that has a beach. Palermo is the interesting capital of Sicily. It is close to one of the best beaches on the island.
Which Month is Best For a Trip to Sicily?
Sicily is one of the few places in Europe that you can visit all year long. March through June and October are the best times to go because there aren't many people there and the weather is nice.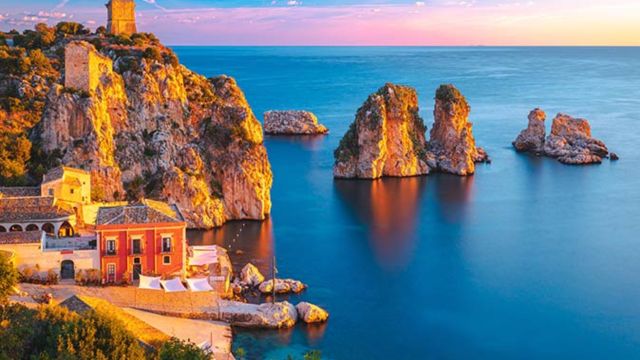 There are a lot of parties in the days leading up to Easter, so it's a good idea to make plans around them.
Is Sicily a Cheap Place to Vacation?
All over the island, there are all-inclusive resorts, affordable hotels, famous food markets, and lots of free things to do. But there are some good deals to be found in the west of Sicily, which is usually a bit quieter.
The Best Places to Visit in Sicily
Italy is a very famous place to visit, with millions of people going there every year. Sicily stands out as one of the best places to visit in Italy, even though every part of the country has its own charms and draws. Its food culture, tourist sites, and natural beauty are just as good as those of Florence and Venice.
The weather is mild all year, with only a few cold spells in the winter, so there's really no "wrong" time to go. Also, Sicily has everything you could want: amazing history and beauty, great food, and places to party.
1. Agrigento
A blue-sky day shows the Valley of the Temples in Agrigento, which is one of the best places to visit in Sicily. Agrigento is a beautiful, sunny town on Sicily's southern coast. It is also called "The Valley of Temples."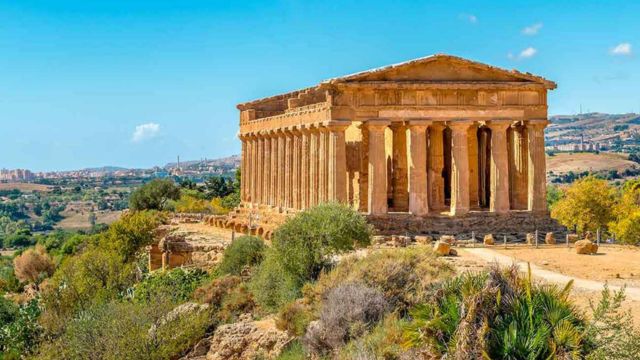 You can see temples that were built as early as the 5th century BC. There is also a lot of beautiful nature, olive trees, and amazing views of the ocean. Agrigento also has a lot of UNESCO World Heritage sites, so history buffs will want to put it on their list of "must-see" places in Sicily.
2. Céfalu
Old blue and white wooden boats on clear water in front of old houses that look out over the bay in Cefalu, Sicily, which is a must-see place.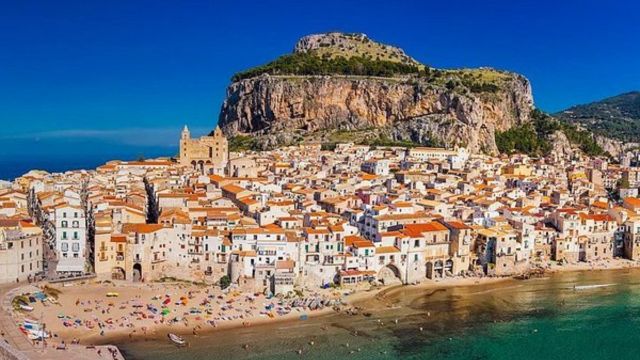 This small town is right on the Tyrrhenian Sea. It has a beautiful main street, a few beaches, and lots of places to hike. Cefalu is a great place to go if you love nature and want a more raw, real experience.
3. Bella Isola
Isola Bella is a beautiful island with clear blue water and caves all around it. Isola Bella is a great place to visit for the day, especially when the weather is nice in the summer.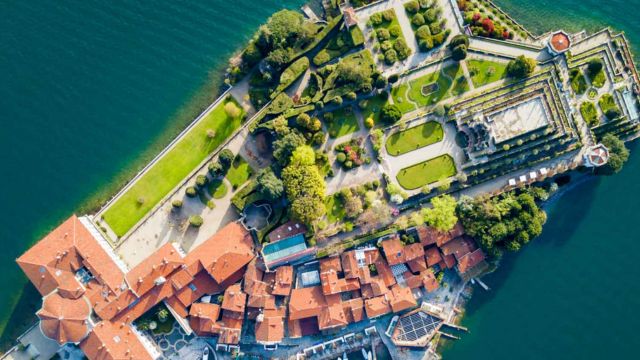 Isola Bella is great for people who like to try new things because it has sea caves, places to swim, and other things to do. Nearby seas are full of fish, and the beaches are great for soaking up the sun.
4. Mt. Etna
Almost everyone who has heard anything about Sicily has heard of Mount Etna. This volcano is one of the most noticeable things in Sicily.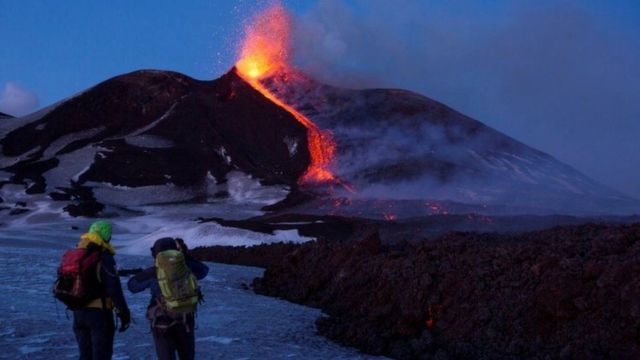 Mount Etna is also surrounded by Etna Park, so you can go hiking and see sights all around it. Mount Etna is a must-see for nature lovers and people who want to see a famous part of Sicily.
5. Noto
This beautiful old city, which is protected by UNESCO, is one of the best places to visit in southeast Sicily. Noto has a lot of amazing buildings, a beautiful town center, and delicious food.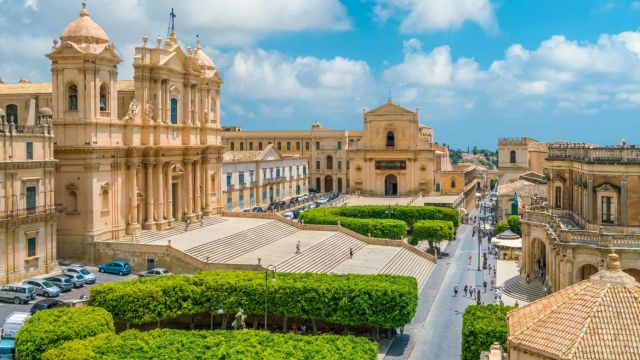 The Noto Cathedral, the Porta Reale, and the Palazzo Ducezio are all important places to see. Don't miss the Roman mosaics in the older part of the city center, and plan to spend at least a few hours wandering Noto's beautiful streets.
6. Mesina
Messina is one of the best places to visit in Sicily. This is a view from a hill of the boats in the bay and the homes and buildings that look down on them.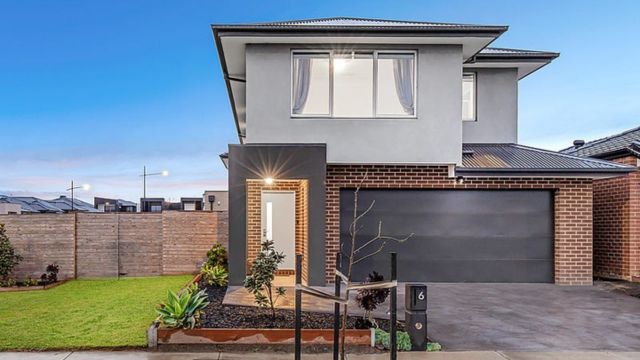 This city is about as big as most, and it has a beautiful harbor that looks out over the Ionian Sea. It is a great place to go for building, culture, and nightlife.
The bell tower and the central church are two of the most important things to see. There are also a lot of museums in Messina. Messina is the place to go if you want to see more of the world while still being close to nature.
7. Ragusa
The old baroque town of Ragusa is one of the best places to visit in Sicily. This shot was taken in the middle of the afternoon.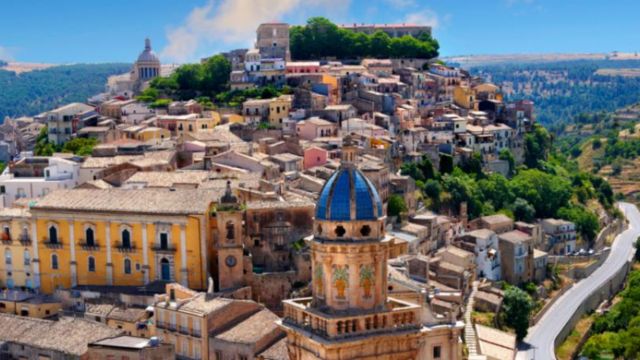 UNESCO says that this cute town is one of the best places in the world to see Baroque buildings. Not only will you find beautiful buildings, but the nature around Ragusa is also amazing, and you'll be able to drink all the local wine you want.
Beyond the Beach: 10 Unique Places to Visit And Take Best Experience in Miami!
Ragusa is easy to get around on foot, but some of the streets are hard to find your way around. Because of this, it's a good idea to bring good walking shoes on your trip.
8. The City of Taormina
Taormina is one of the best places to visit in Sicily. It is built on a cliff, and its streets wind up and down the steep mountain.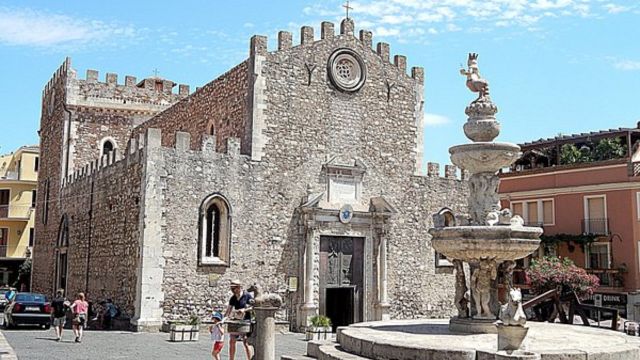 Taormina is a small, beautiful town on a hill that looks out over the Ionian Sea and has some of the best views in the world. Taormina is a great place to go if you like gardening, nature, and the idea of being surrounded by a lot of wealth.
9. Mountains in Madonie
If you like to learn about nature, Madonie Global Geopark is a nice place to go. The nearest village is San Mauro Castelverde, which has a small town center, and not many people live there.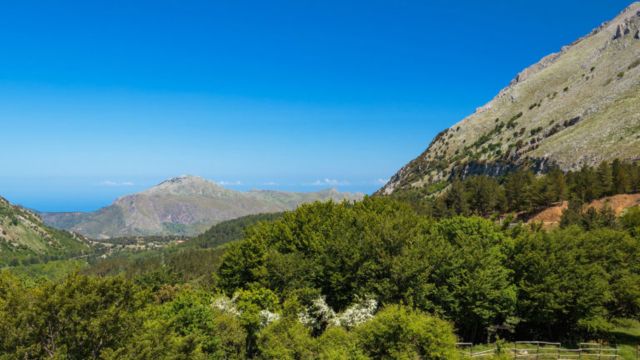 From the center of San Mauro Castelverde, it takes about five hours to get to the Madonie Mountains. This park is a great place to go walking or hiking or just enjoy the beauty of nature because it has great views of both the ocean and the Madonie Mountain range.
10. The Castello di Venere in Erice
This beautiful ancient town has a lot of important history, like Venus' castle, lots of old, winding streets, and views of both the Mediterranean and Tyrrhenian Seas. Also, if you like food, it's a great place to go.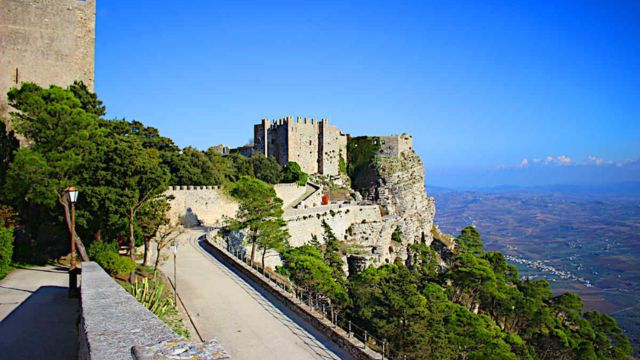 The almond cakes are absolutely delicious. Also, the weather in Erice is usually pretty mild and nice all year long. It's a great place to go if you want to find something different.
Conclusion
Sicily is a beautiful island to visit in Italy. It has a great mix of old towns, beautiful beaches, and views of volcanoes. In reality, Sicily has so many of the best places to visit that you won't know where to start.
Sicily is a place in Italy that has something for everyone. It has busy towns like Palermo and Catania and the beautiful Scala di Turchi. We love the island because it is so much more than just one thing.